Subscribe to The Land Report
Get the Magazine of the American Landowner delivered to your doorstep including special issues and the Land Report 100.
A one-year subscription (4 issues) is just $59.99 or get two years (8 issues) for $69.99, a savings of almost 40 percent.
Submit your information below, and you will then be directed to input credit card information for payment of your subscription.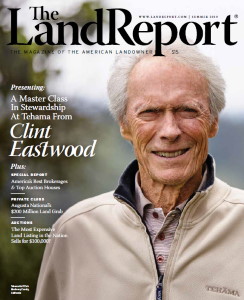 Please sign me up to receive breaking news and updates from The Land Report: