Estates

,

Landowners

,

News Desk
Jill Rappaport: The Land Report Interview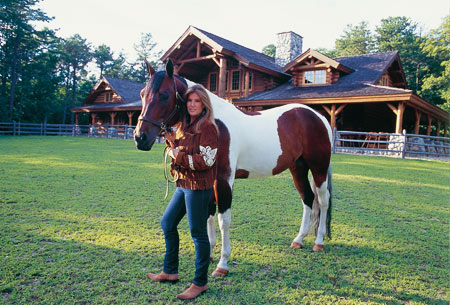 Patience pays off for Jill Rappaport as she stitches together an 18-acre sanctuary on Long Island.
By Eric O'Keefe | Photography by Linda Solomon
Things got Western when Katie Couric left the Today Show for the CBS Evening News–at least, that is, at the going-away party hosted by Today's entertainment correspondent Jill Rappaport. From the award-winning Texas-style barbeque to Rappaport's down-home hospitality, it was an affair to remember for the news anchor's large circle of friends and family. The high-profile guest list that convened at Rappaport's Last Buck Ranch ranged from Kelsey Grammar to Christie Brinkley. One of the most memorable aspects of the entire afternoon was its woodsy, Western setting–just two hours outside Manhattan.
Shinnecock Hills Gold Club, shingle style houses, Stanford White–the Hamptons has an iconic style, one that instantly evokes timeless images first popularized in The Great Gatsby and now trumpeted by Ralph Lauren. Too bad none of that mattered to the transplanted Michigander.
"Let's be honest," she says. "You live on Long island, you're a stone's throw from the ocean, and (for) the majority of people that come out here, it's their dream and their passion to be overlooking the water. And while I think the water is magical and beautiful, I prefer the fields and the land. So I live literally five minutes from the ocean. But to me, I just love that I have these 60-foot timbers, these 60-foot pine trees and rolling fields and trails and a little pond below. It's really such a unique terrain in this part of the country. It's like this little piece of — I don't know — Montana wilderness on Long Island. It really is," Rappaport says.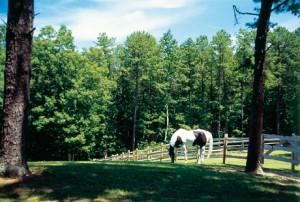 The trail to the Last Buck Ranch was a long and winding one. Rappaport was no newcomer to the Hamptons; she had bought and sold several homes. In the mid-1990s, she was renting a place while she finalized plans for a new horse farm. She had already purchased a 33-acre parcel in a reserve and was getting ready to clear the land — an onerous chore she was not looking forward to.
"When you're south of the highway, you're dealing with a lot of other things you really don't deal with north. And so I just thought, 'Oh, boy, this is going to be such a huge undertaking'," she says.
Out of the blue, she caught a break. A real estate broker called her with the news of a foreclosed property. With the exception of a tiny log cabin, the heavily wooded six-acre tract had almost no improvements. "It looked like a hunting-fishing lodge — just this little, tiny log cabin stuck in the middle of the woods. There was no pool. There were no pastures. It was just very, very secluded. And then there was all this land around it that obviously was owned by other people, but it was just a beautiful priceless little piece of property in the middle of nowhere that no one really knew about until a bank foreclosure on a snowy day, and that's how it came to be," she says. "I drove up and said 'I'm taking it' without even going inside."
Her dream property under contract, she sold her 33 acres. By 1996, she had moved on to her land and had begun the first of many construction projects: a barn for her horses. That would be followed by split-rail fences, utility sheds, and an outdoor pool. Her most recent project? A 7,000-square-foot main residence that was recently completed and has already graced the cover of Architectural Digest. Given the look she wanted, she knew she would have to go far afield to find the right contractor.
"I hooked up with Pioneer Log Homes. They're so wonderful," she says. "They're out of Montana. And they were really great with me because I really was the architect. I mean, they had an official architect, a legitimate one to actually draw up the final plans, but I would send pictures. I would take pen and paper, and I would draw what I wanted. And it took two years of back-and-forth drawings before I settled on a design because I was initially getting drawings that were a little too postmodern, a little too ski-lodge-y for me. It took two years and then another two years to get it built. Yeah, it's almost a five year labor of love from inception to walking in the front door."
To Rappaport, however, the real story of the Last Buck Ranch is about the land. "I adore my house, and obviously I was totally involved in it from the ground up — picking every tile, every toilet, every log color, picking the chinking. I really was hands-on," she says. "But as far as the importance of just being able to have land to have my horses on and jog and run and let the dogs out, there's something about that feeling that is just like no other material possession. I mean, to me it's beyond the material possession land."
Her dream come true is not for everyone. "It's definitely a very unique property. You have to have a love of the West, a love of horses. It's a very, as I call it, a patina-friendly house. The more scratches, you spill something on the floor, the better. It's not one of those pristine, sparse, gorgeous gamble mansions in the Hamptons. This is a very animal-people-guest-friendly house. The more beat-up, the better. It's that vintage worn-out feeling that I love. Like an old, used pair of cowboy boots — that's how I equate the house.
"That's the whole idea of a home like this. When people come over, you want them to feel at home and comfortable. And in our case, so many people come here, they never want to leave because they're so comfortable, which I don't know if that's a good thing or not. But I have four dogs. They are all strays, all rescues. And believe me, you can't have four dogs and six horses and expect the property to be white-glove-friendly. It's a ranch. It's a working horse ranch. That's how I look at this property, and I love it. I just love people, you know, and I just walk around all day. I don't wear a stitch of make-up. I'm always in my riding boots, and the dogs are running around with the horses. It's just a really unique property," she says.
"Now, granted, we don't have mountain ranges here on Long Island, but it's the closest thing to that Western magical paradise that I could have on the East Coast, and I think I have attained it pretty well, actually," she says.
Rappaport quickly points out that whatever Long Island lacks in terrain, it definitely makes up for in climate. "In the middle of winter, you can have two feet of snow, and the horses are out in the rolling fields, and you know it's Christmastime with the Christmas lights glistening off the snow. And then the fall is so magical because everything turns orange and burgundy and green and just the colors of the changing of the leaves here, especially with these 60-foot pine trees and how everything changes to these beautiful colors. There's nothing like fall. [In] spring, everything just goes wild here, and then…[this] really is, and always was in the past, a summer community. But now people like myself have realized a long time ago that this is a year-round paradise."
If there's one lesson Rappaport has learned while buying and selling her many homes and different pieces of property, it's that patience is not a virtue; it's a necessity. "I have had friends that were looking for properties and things fell through and they're hysterical. They're like, 'I can't believe I lost that.' And I said, 'You know what? It wasn't meant to be yours.' And I really do believe that this kind of land and your haven, your little safe haven, when it happens is when it's going to happen," she says.
One last question for the happy landowner: What's in a name? "I called it the Last Buck Ranch for two reasons: (a) it was my last buck, and (b) playing off the deer … I creep down my driveway like five miles an hour because there are always deer. We have wild turkeys and pheasants, and it's just like a wildlife sanctuary back here."
Warning
: Undefined array key 0 in
/home/domains/dev.landreport.com/public/wp-content/plugins/elementor-pro/modules/dynamic-tags/acf/tags/acf-url.php
on line
34
Warning
: Undefined array key 1 in
/home/domains/dev.landreport.com/public/wp-content/plugins/elementor-pro/modules/dynamic-tags/acf/tags/acf-url.php
on line
34
Please sign me up to receive breaking news and updates from The Land Report: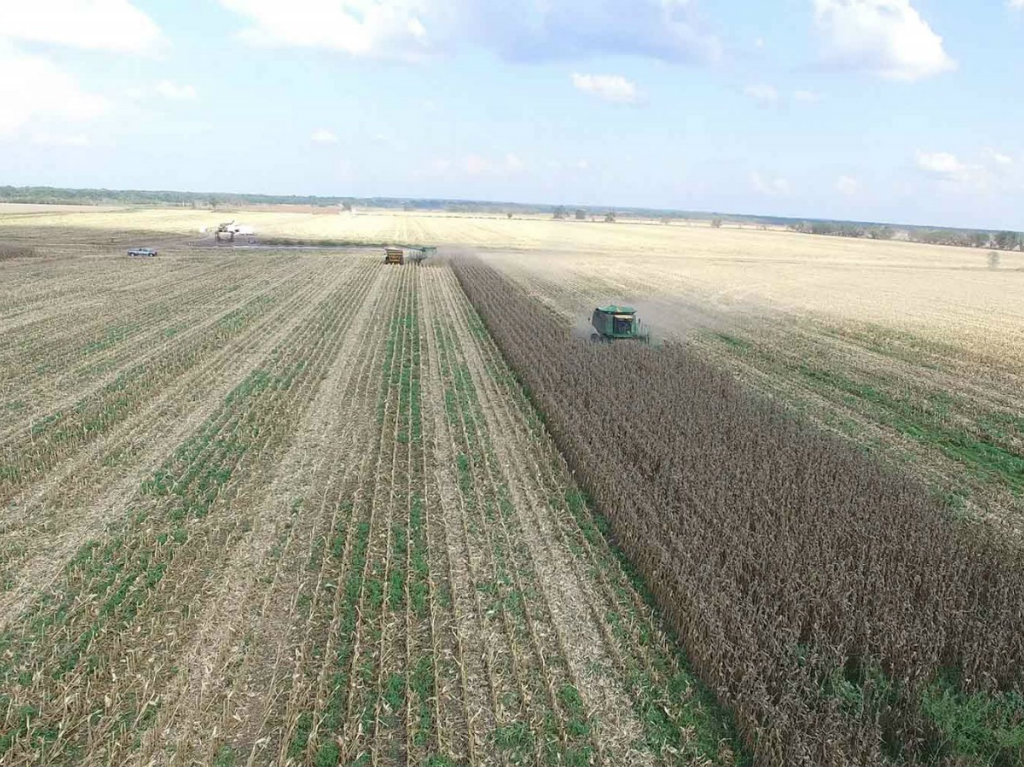 NRG to liquidate almost 10,000-acres of prime properties in East Texas at auction. Hall and …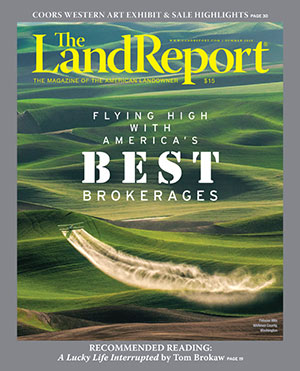 Was 2014 a banner year or what? The numbers speak for themselves in our Best …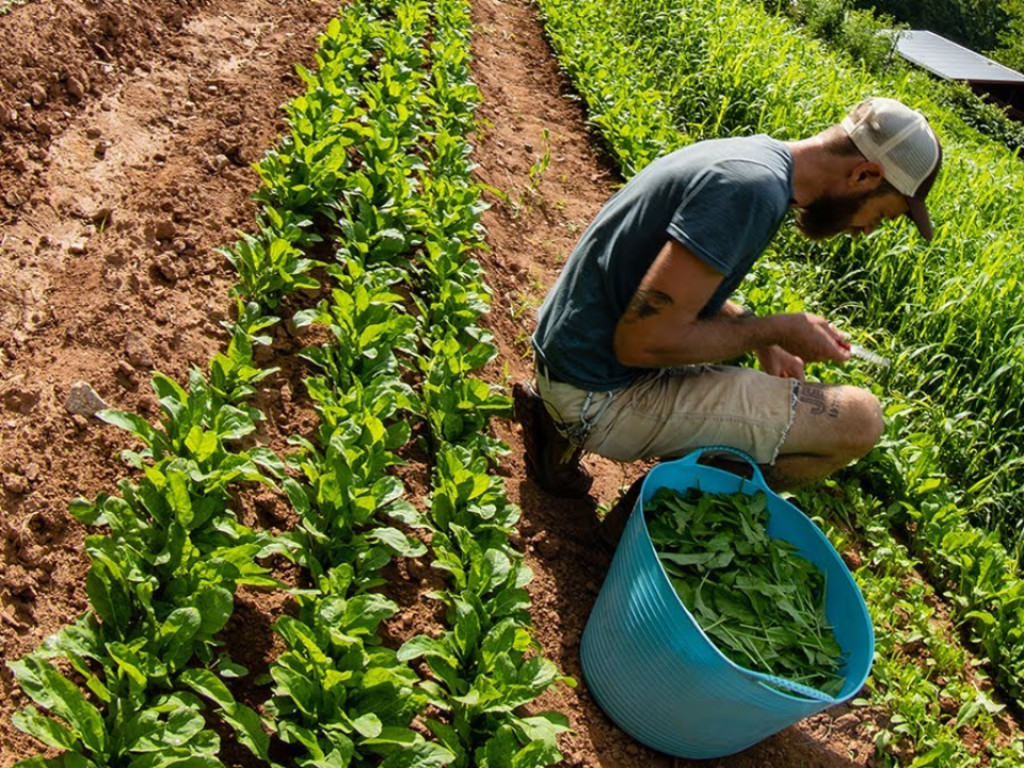 For decades, urban sprawl has been feasting on American farmland. A report by the American …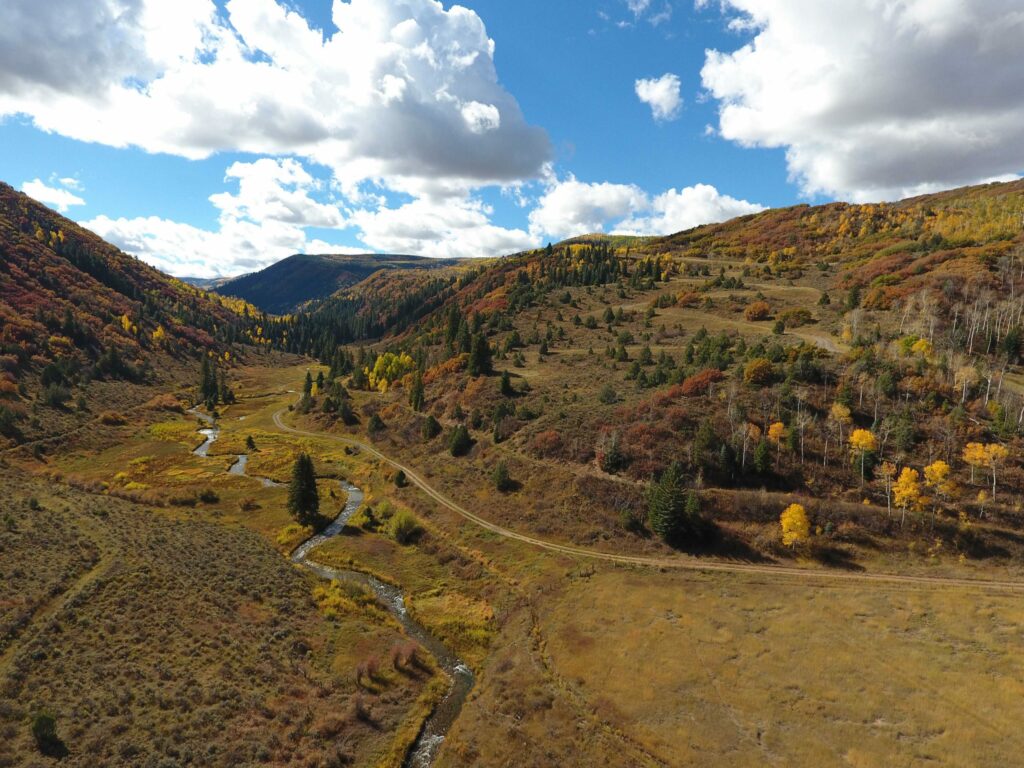 For those who are passionate about outdoor pursuits, the next great adventure can't come soon enough.