Sponsored

,

Sporting Properties
Elk Creek Ranch Acquires Seven Lakes
For those who are passionate about outdoor pursuits, the next great adventure can't come soon enough.
Warning
: Array to string conversion in
/home/domains/dev.landreport.com/public/wp-content/plugins/elementor/core/dynamic-tags/manager.php
on line
73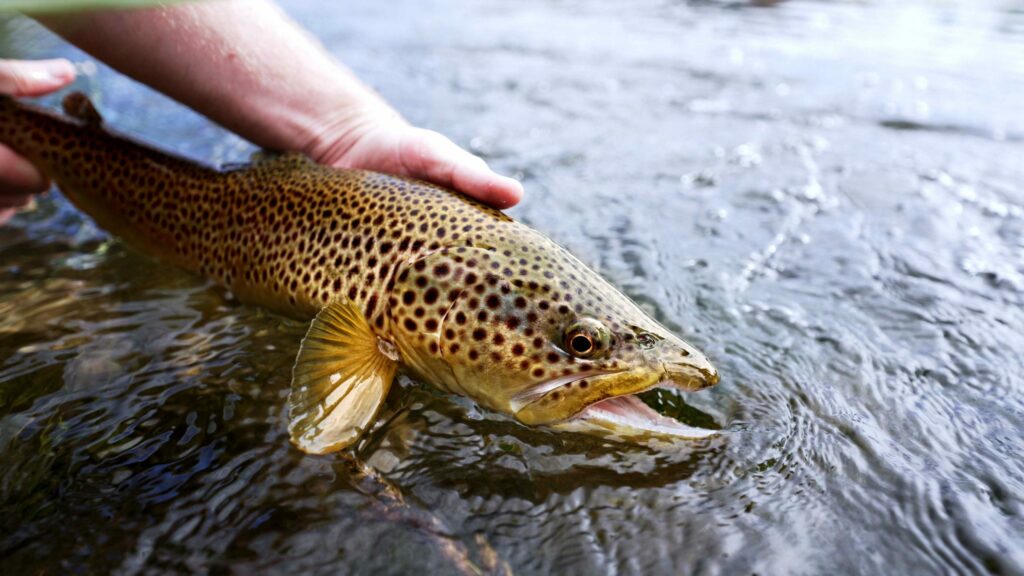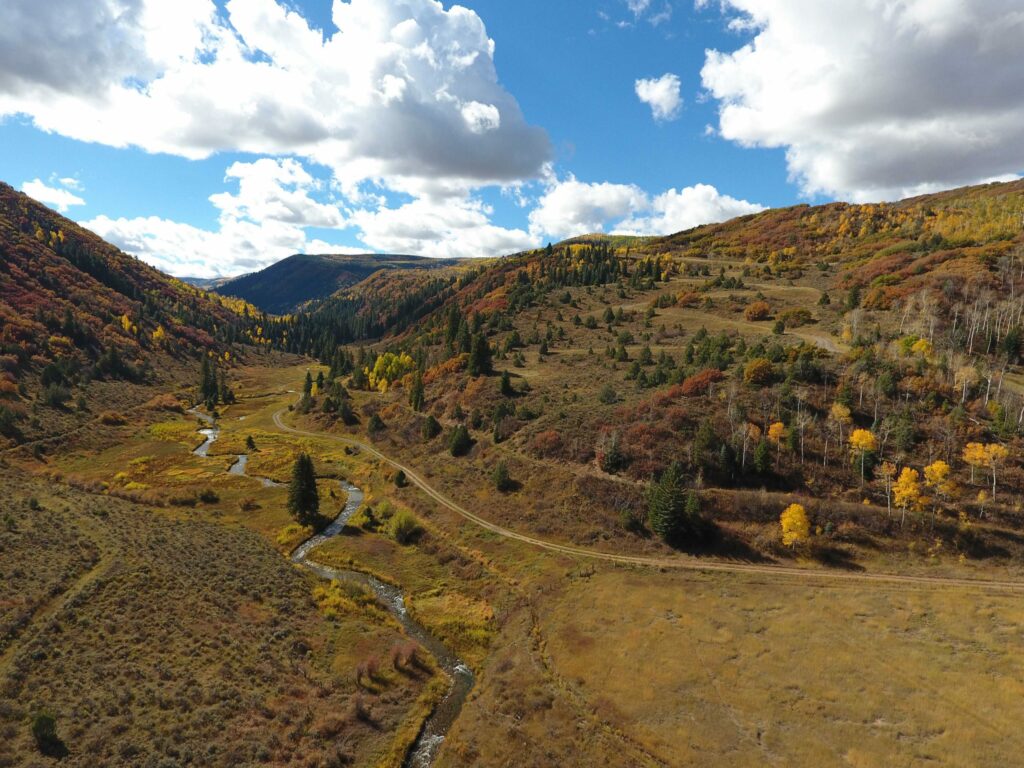 In its new and improved configuration, Elk Ranch members enjoy exclusive access to 15,000 deeded acres and 10,000 leased acres.
For those who are passionate about outdoor pursuits, the next great adventure can't come soon enough. During board meetings, avid anglers daydream about tossing a line in crystal-clear waters, surrounded by pine trees and mountains that loom in the backdrop. Die-hard hunters fantasize about stealthily walking through the high-alpine wilderness toward a trophy elk in the distance.
It's likely that these types of outdoor enthusiasts also fantasize about buying a ranch, a place to gather with kids and grandkids, and pursue the sporting life in a wild setting that's all their own. But when thoughts about the time and energy it would take to maintain such a place creep in, the dream often bursts.
For those who happened upon Elk Creek Ranch and own one of the 67 memberships, a happy medium was found. Tucked away in the White River Valley of Northwest Colorado, this membership-based ranch club was built for these types of outdoor enthusiasts and features private fishing waters and unspoiled habitat within one of the largest elk migration corridors in the country. With the opportunity to build their own custom mountain homes on deeded lots, membership also grants them access to top-notch guides, cuisine, and deluxe amenities in a grand rustic-yet-elegant lodge.
"They have access to this tremendous resource that you couldn't get without a huge amount of money," says Elk Creek Ranch manager Brett Harvey. "But as a member, you don't have to worry about the day-to-day; you just show up and recreate, and go back home."
This membership-oriented model has worked like a charm, making memories for members and guests since 2007. But a recent turn of events just made it a whole lot better. Five times better to be exact.
In June 2021, Elk Creek acquired the majority of neighboring Seven Lakes Ranch, which once belonged to golf legend Greg Norman. It's five times its original size — with 15,000 pristine acres, an additional 10,000 acres of leased acreage, and 30-plus miles of private fly-fishing waters on the White River, Elk Creek, and Miller Creek. The acquisition also added an equestrian center, a 15-station shooting clays course, five stands, a pro shop, and a long gun and pistol range. Elk Creek also now has well over 40 miles of private interconnected trails, a historic barn and events venue, and additional lodging.
The acquisition of Seven Lakes Ranch not only required a significant investment from Elk Creek Ranch members, but it also took a dedicated group of them to conceive a plan that would convince each one that it would be worth every dime — not just for their own sporting pleasure, but for the land they've all grown to know and love.
Perhaps it was a secret divulged quietly at a cocktail party, a tip from a hunting buddy, or a website that caught their eye, but each member stumbled upon Elk Creek Ranch in a different way. Kevin McCoy's initial exposure was through a visit at the urging of his brother, who became a member in 2007 before the facilities were actually complete. "It's been a best-kept secret, and you almost have to see it and be there to understand it. It's the outdoors, but it feels like your own ranch. And it's more fun when you can share it with other people … but not too many," McCoy says with a laugh. Now serving as president of the Elk Creek's Homeowner's Association, it was the hunting terrain that drew him in when he and his wife purchased a membership in 2010, but the angling has offered a new and welcome challenge as well.
Gordon Crawford was tipped off by a work associate who told him he'd find the best fishing in the Lower 48 at Elk Creek — which was a fly-fishing lodge and outfitter at the time. As an avid angler who planned annual adventures with his son and their friends, Crawford's gang tried it and wholeheartedly agreed. But when he called to book his fourth trip in 2006, he learned that Elk Creek was being developed into a membership-based club. To become a member, you had to purchase a deeded lot, and only 67 would be sold … ever.
"I jumped at it," Crawford recalls. "I've fished all over the world, and the White River is among the best fisheries in the US. I didn't have to think twice about it; I didn't want to lose access." Like a few other members, Crawford bought two lots, instead of just one.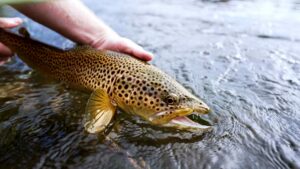 The White River Valley encompasses the 2.3 million-acre White River Valley National Forest, which includes the main portion of the protected Flattop Wilderness Area and the headwaters of the White River, which flows into Utah's Green River. The landscape varies throughout elevations. "There's an alpine component, upper and lower river basins, pastoral land, hayfields, and high desert," McCoy says. "The White River Valley is its own ecosystem if you will."
The 30-plus miles of river that are accessible to members of the ranch include a multitude of fishing beats without major diversions, meaning deeper, colder water to hold fish in the summer months, and spawning opportunities for trout the size of those in legendary "Big Fish" tales. But in this case, no stretching of the truth is needed. "One afternoon in July, my son and grandson caught 40 to 50 fish, and more than 15 were over 20 inches," Crawford recalls. "It's just phenomenal fishing, and it's phenomenal if you love nature. It's in the boonies, but if you want world-class hunting and fishing, this is your place."
It's also dotted with wide-open ranchlands, some of which have been owned by the likes of Henry Kravis, Michael Bloomberg, the Walton family, and, of course, Greg Norman, among others.
Greg Norman's "least disturbance design philosophy" implemented in his golf course developments also applied to his land in the White River Valley, which he praised as having "incredible diversity." When the Norman family put Seven Lakes Ranch up for sale, listed with Hall and Hall at $40 million, Elk Creek members perked up their ears, but conjuring a deal that involved a majority of them to invest a hearty sum would take time; given the membership structure, they weren't in a position to pounce as quickly as an individual could, says Daniel Carter, senior vice president of the Denver-based Mirr Ranch Group, and the lead broker representing a majority of Elk Creek properties currently on the market.
Enter Chuck Kuhn, CEO of the country's largest independently owned moving company, JK Moving Services, and a land steward who's been awarded for his conservation efforts on the East Coast. A friend of Elk Creek's original owners, Kuhn considered becoming a member, but, according to Carter, he wanted more elbow room.
Kuhn found this elbow room by way of Seven Lakes Ranch, which he and his family bought for an undisclosed sum in June 2021. The Kuhns retained the 14,000-square-foot residence, Seven Lakes Lodge, and about 220 acres of land. In a secondary deal, they sold the remaining 12,000 acres to Elk Creek Ranch with the understanding that Elk Creek reserved the right to put the property into a conservation easement. A win-win-win allowed the homeowner's association time to raise funds, the Kuhns to secure their own acreage as well as a membership to the club, and the land to be protected into perpetuity.
"Greg's legacy extends well beyond golf. He is an outdoorsman and conservationist, and we share his vision of preserving this amazing swath of Colorado from future development," says Kuhn.
Preserving that legacy was a considerable undertaking that required the utmost patience and professional expertise. "This transaction took more than nine months to complete," says Colton Brown, an Elk Creek guide and the Hayden Outdoors agent who represented Kuhn on both the acquisition of Seven Lakes Ranch and the subsequent sale to Elk Creek Ranch. "It was important to Chuck to give the members of Elk Creek Ranch the opportunity to add additional elk habitat as well as critical waterways. Elk Creek now has 25,000 acres of hunting ground and more than 30 miles of private water. As a resident and a native of this valley, I recognize how important this conservation easement is to all of us. These lands will never be developed."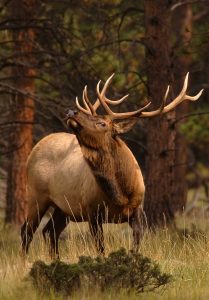 It may sound straightforward, but it took McCoy and a dedicated group of members a considerable amount of time to develop a plan that worked for as many members as possible. "Everyone is coming from a different place," McCoy explains. "There are older members, younger members, some are more into fishing, some are more into hunting, there are heavy users, light users. In any club situation, some members reach a point in their lives when they're ready to put things on the market, and making a big cash investment just doesn't make sense."
While the team worked on the financial aspect of getting each member to kick in the needed funds, Harvey was tasked with "exposing our membership to what the amenity was," he says. Elk Creek Ranch's manager was perfectly suited for the job. Born and raised in the valley, he had worked for the ranch since 1993 — along with a stint working for Greg Norman — and knows the land intimately. "The resource is unparalleled, at least in Colorado. [To me] it was an obvious decision," he says.
The team needed 67 percent or more of the members to vote yes, Carter explains, and while many were on board from the get-go, others needed persuasion or had solid reasons for not investing. In the end, they came up with a deal structure that was both creative and compelling.
When a conservation easement is placed on a piece of property in Colorado, the state offers tax credits that can be sold to third parties. In the case of Elk Creek Ranch, once the easement on Seven Lakes Ranch is complete, the capital raised will be used to offset a portion of the purchase price. Additionally, knowing that not all members were in the same financial position, a portion of the purchase was financed by the owner's association through a combination of bank and membership group funds. And if a member had a lot on the market, they could defer payment until closing.
"Once we were able to articulate the benefits, more than 80 percent were on board," McCoy says. At that point, the deal went through in less than two weeks. Since the closing in late June 2021, Elk Creek Ranch has been working toward implementing a conservation easement that's expected to be solidified within 18 to 24 months.
For those hunting- and fishing-obsessed sporting types who stumbled upon Elk Creek Ranch and eagerly joined the club — like McCoy and Crawford — the Seven Lakes Ranch acquisition just made the pot that much sweeter in more ways than one. An accomplishment based on collaboration, the deal opened the door for more land and river access than the members ever imagined. And it also allowed them to give something back to the land and community in the White River Valley, a place they've derived so much pleasure from over the years.
"This land acquisition was an opportunity to preserve a huge swath of elk habitat and also enhance one of the last remaining healthy fisheries," Carter says. "For the members, they came to have fun, and they stayed because it's so special."
"We've preserved such a unique place," McCoy adds, "and we're very aware of how fortunate we are to have that responsibility, to have the ability to make sure that much territory is maintained in a way that creates a legacy."
September 20, 2021: The story was updated to include quotes from Chuck Kuhn and Colton Brown.
Please sign me up to receive breaking news and updates from The Land Report: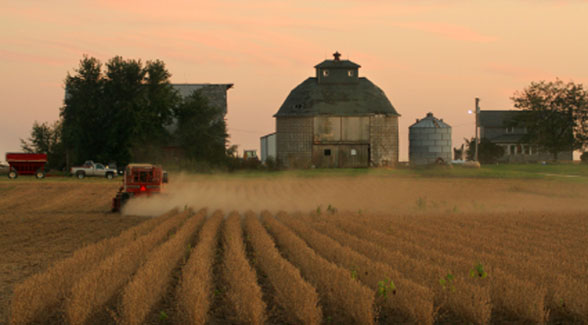 One of the largest wetland mitigation banks in the nation is on the market. Located …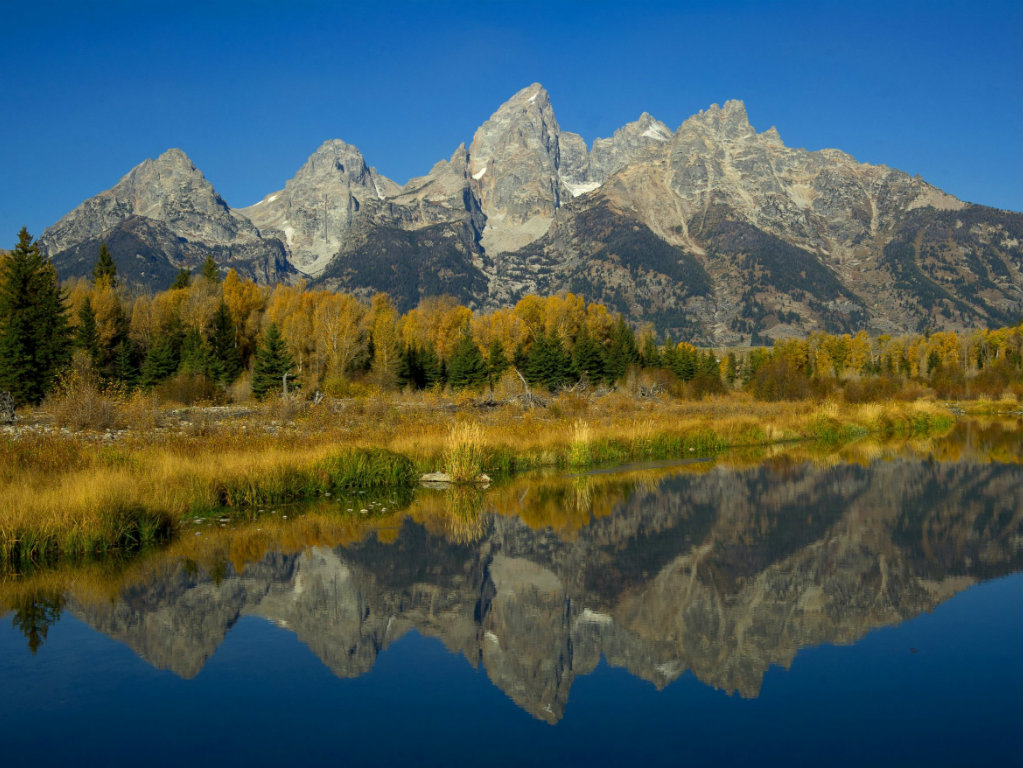 On June 13, Secretary of the Interior Sally Jewell and Wyoming Governor Matt Mead announced …
Sorry, we couldn't find any posts. Please try a different search.