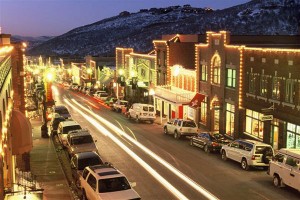 Open range, snow capped peaks, and beautiful views embody what many seek when searching for their first piece of property. One need look no further than the scenic American West when searching for this ideal piece of land.
The Rocky Mountain area continues to be a prime location for landowners seeking convenience and amenity in their purchase. John Pierce of Hall & Hall Ranch Sales says many looking to move to the Rockies do so because of the traditional resort ski areas.
"You have your resort communities and properties within reasonable striking distance of those ski communities. There are Jackson, Steamboat, Vail, and Aspen, those kinds of markets. You have your lesser known like Missoula, Livingston, Bozeman, those areas have been strong although they aren't first and foremost known as ski towns," Pierce says. "They are more known as nice communities within reasonable proximity of skiing but not known as a ski community."
One area where Pierce says he's seen the most growth is Park City, Utah. Names like Aspen and Snowmass are synonymous with skiing; cost and overcrowding have some potential buyers looking elsewhere.
"You've seen a lot of growth in the Park City area because of convenience. [An airport] hub like Salt Lake City where you're 30 minutes into the mountains from the point you touch down is extremely convenient," Pierce says.
Park City is 40 miles from the Salt Lake City International Airport while Aspen and Steamboat Springs are more than 180 miles from Denver International Airport.
"With commercial flight becoming more challenging, that's a big part of it. You go into Denver, and it's still quite a ways to the ski areas. It's not as convenient as Salt Lake City with Deer Valley and Park City. That's certainly an area where we've seen a fair amount of growth," Pierce says. "Going to an Aspen or a Sun Valley; it's that much more complicated."
If there is property to be had, many willing buyers are there ready to scoop it up. Pierce says access is the key with many weekend warriors flying to their land from "the major money centers around the country."
It's a national draw so air travel is a must.
Still, Pierce says, there isn't a slowdown in any ski resort communities in the area on the horizon. There will always be buyers for properties in the traditional ski areas.
Hall and Hall's listings currently point to a high demand market. There are no properties in Pitkin County (Aspen) and only one property, an 876-acre retreat, in the Park City area.
A recent article in the Salt Lake Tribune points out that home sales in the area are sagging with more than 2,600 homes priced in excess of $500,000 on the market. Acreage is harder to find however. The Wasatch Front MLS lists only 34 properties with more than four acres of land.
"We have definitely seen more funds coming into the marketplace place as potential buyers where they are looking at it as an investment," Pierce says.