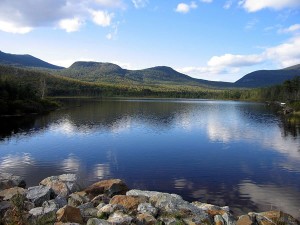 This Thanksgiving, I encourage you to take a moment to savor "Where the Wild Things Are," a spot-on essay by Andrew Beahrs that goes to the heart of what we are about at The Land Report. Yes, initially it does focus on our patron saint, Mark Twain, he of our favorite quotation, "Buy land. They're not making it any more." But the writer's primary focus and in truth his lament is the enormous range of wild foods and their once-vaunted place on the American table.
"Preserving or restoring the wild foods that remain begins with appreciating what they have to offer — extraordinary taste and smell, certainly, but also the joy of experiencing the marshes and mountains and lakes these plants and birds and animals rely upon. We have a great deal to learn from Twain's instinctive premise: that losing a wild food means losing part of the landscape of our lives."
It's my belief that there are many who seek to incorporate those elements into their lives. Like my colleagues at The Land Report, they live in America's cities but think often of its countryside. From day one, that's the impulse that powers this publication and that motivates us. Most importantly, it's the sentiment that makes Thanksgiving a favorite holiday for so many of us. Enjoy Andrew's essay HERE.