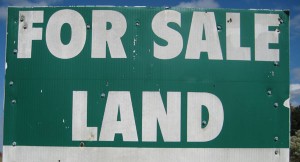 In a surprising turn of events that is the norm in real estate development, the investment group that paid $8 million for an historic cattle ranch downvalley from Aspen was denied crucial development rights by Garfield County. Hunt Ranch LLC had applied to develop 93 homesites on the 561-acre working ranch while preserving a 230-acre pasture. The county's planning and zoning commission recommended approval of the plan, but in a 2-1 vote in October the Garfield County Commissioners denied it. The property has subsequently been listed for $17 million ($30,000 per acre).

According to the Glenwood Springs Post Independent, the developer's downfall was a "well-organized campaign" by neighbors. Vail businessman Greg Amsden told the newspaper that the investment group chose not to challenge the decision or submit a new development plan.
Hunt Ranch includes 238 acres of irrigated hay and alfalfa as well as spectacular views of Mount Sopris and surrounding ridgelines. The ranch sits 2.4 miles off Highway 82 and approximately 25 minutes from Aspen. The property has a water decree for 93 homes plus 155 acres of crop irrigation. Full studies including topo survey, soils, wildlife, & environmental.