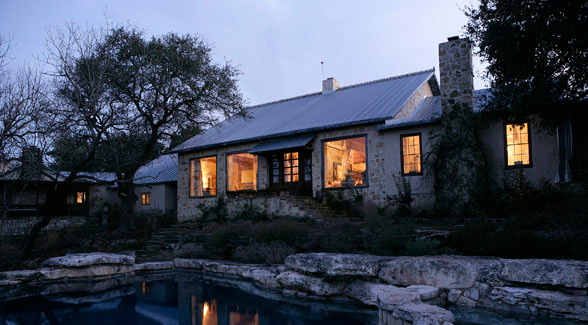 Charlotte-based Crescent Resources filed for bankruptcy protection in Austin on June 10 listing assets and liabilities in excess of $1 billion. Founded in 1969, the developer is owned by Duke Energy and Morgan Stanley's real-estate fund unit and has interests in 35 residential and commercial projects in 10 states, including country-club communities, mixed-use developments, and Class A office space in the Southeast and Southwest.
Crescent lost $420 million in 2008, according to the Charlotte Observer, and will seek protection from as many as 10,000 creditors.
The company issued the following press release at its website:
Crescent Resources announced that, as part of its ongoing strategy to reduce the company's debt level and improve its capital structure, Crescent Resources, LLC and certain of its subsidiaries have filed voluntary Chapter 11 petitions in the U.S. Bankruptcy Court in the Western District of Texas, Austin Division.
The company intends to operate its continuing businesses without any significant interruption during the restructuring process. In addition, the company has obtained a Debtor-in-Possession financing facility of $110 million from a group of its existing lenders, which will provide sufficient funds to operate its ongoing business activities.
Crescent also announced today that Arthur Fields, chief executive officer of Crescent Resources, has retired from the company and will continue to work with the company in an advisory capacity. Effective immediately, Andrew Hede, Crescent's chief restructuring officer, will also serve as chief executive officer. Mr. Hede, a managing director with Alvarez & Marsal North America, LLC, has more than 15 years of financial restructuring and business experience. Mr. Hede has worked with numerous companies, including national and regional homebuilders and real estate developers, to develop and implement financial and operational restructurings and recapitalization strategies.
"We have been in active discussions with our lenders and other stakeholders as we work towards an agreement that will bring our capital structure in line with the current economic environment," said Andrew Hede. "Those discussions are continuing, and we are pleased with the ongoing support we have received from our lenders. We believe this process will lead to a stronger financial foundation for the company and its stakeholders and that it will better position us to serve our customers and partners over the longer term.
"Despite the unprecedented challenges facing the real estate industry, we believe Crescent's underlying business model is solid, and our assets remain very attractive. We are encouraged that our lenders have agreed to provide additional funding to support our continued operations and allow us to maintain the high level of service and amenities our customers have come to expect. We intend to reach an agreement on our new capital structure and emerge from bankruptcy quickly," Hede continued."
On behalf of the Board and all the employees of Crescent, I would like to thank Art for his tremendous service to Crescent and the entire real estate industry over his long and successful career," continued Mr. Hede. "He was instrumental in building Crescent into one of the leading real estate development companies in the country, and we are pleased that he will continue to serve as an advisor to the company."
"Crescent Resources has the best assets and more importantly the most dedicated and passionate employees in the industry. I am confident that this restructuring will position the company better for the future," said Mr. Fields. "It has been a privilege to work with such a talented team. I can move on secure in the knowledge that Crescent will build on its track record as one of the leaders in the real estate industry."
As part of its Chapter 11 filing, the company is seeking Court approval to make certain payments and to maintain key agreements with employees, customers, vendors and partners of continuing operations to ensure the company can maintain its commitment to delivering a high level of amenities and services.
About Crescent Resources
Crescent Resources, LLC, is a land management and real estate development company with interests in 10 states in the southeastern and southwestern United States. Based in Charlotte, Crescent Resources is a joint venture between Duke Energy and Morgan Stanley Real Estate Fund. Established in 1969, Crescent creates mixed-use developments, award-winning country club communities, single-family neighborhoods, apartment and condominium communities, Class A office space, business and industrial parks and shopping centers. Visit www.crescent-resources.com for more information.