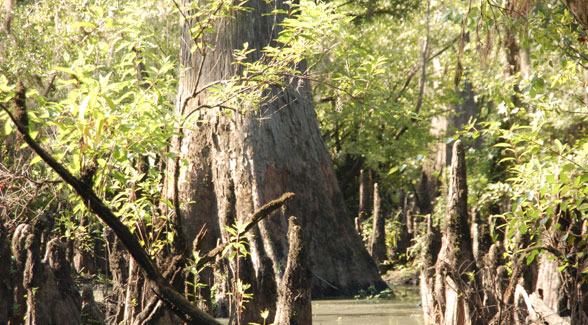 One of the largest wetland mitigation banks in the nation is on the market. Located in Angelina, Jasper, and Polk Counties, the Pineywoods Mitigation Bank is currently the largest wetland mitigation bank in Texas and is fully permitted with the US Army Corps of Engineers.
The Pineywoods Mitigation Bank is the result of six years of cooperation between The Conservation Fund and GMO Renewable Resources, entities that have spent more than $2 million extracting all of the permitting and execution risk out of the project.
A contiguous block of 19,079 acres of valuable habitat, the bank is located in the middle of the Neches River basin and provides a corridor between the Davy Crocket and the Angelina National Forests. Its large size and the concentration of sensitive wetland habitat on 13,000 acres are two of its many distinctions.
The Conservation Fund and GMO Renewable Resources seek to sell the bank as a whole to a buyer who can fully focus on the monetization of the $85 million in potential credit value. The estimated net present value of the wetland mitigation credits is about $40 million with an 18% discount rate.
"Pineywoods Mitigation Bank is truly a unique piece of property managed for the conservation of natural resources while providing mitigation opportunities," says Tom Margo, Director of Real Estate Sales at AFM Real Estate, the listing broker. The owners recognized the importance of this area and put a plan in place focused on conservation and enhancement. All of the necessary approvals and permits are in place, a rare find for a property of this size and with these characteristics."
The timeline for the bidding process is as follows:
– Indicative offers due September 1, 2009.
– Binding offers with deposit due November 1, 2009
– Closing prior to December 31, 2009.