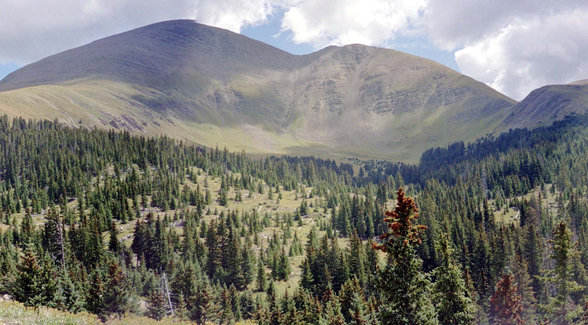 Louis Bacon fends off utility companies as they try to build transmission lines across his Colorado ranch. He also adds North Carolina's Orton Plantation to his portfolio.

In 2007, London-based hedge fund manager Louis Bacon claimed his place on The Land Report 100 when he paid the heirs of Malcolm Forbes $175 million for Southern Colorado's Trinchera Ranch. The 171,400-acre property is a haven of biodiversity and includes three of Colorado's majestic Fourteeners. In the three short years since, Bacon has been recognized as a keen steward of the land; he's even been singled out by Colorado's Division of Wildlife for his support in their management of several species.
Not surprisingly, Bacon opposes Xcel Energy and Tri-State Generation and Transmission Association's proposed $180 million transmission line project across his ranch. "Having helped many others in their fights against outside, profit-oriented polluters, I couldn't shirk this battle when I know there is so much at stake for the San Luis Valley residents, the range, the environment, the animals, and for all of Colorado," he told The Denver Post via email.
Bacon enjoyed a well-established reputation as a land steward prior to buying Trinchera. He has put conservation easements on several trophy properties, including the Sound of Music Ranch on Wilson Mesa outside of Telluride, Cow Neck Farm in the Hamptons, and Robins Island in Peconic Bay at the eastern end of Long Island.
In November, the Raleigh native added another signature property to his portfolio when he closed on North Carolina's historic Orton Plantation, a colonial estate that was originally owned by an ancestor named Roger Moore. The 8,300-acre landmark had been owned by the Sprunt family since 1884 and is crowned by the last remaining pre-Civil War manor house on the Lower Cape Fear. (The grand structure was spared by Union forces, who used it as a military hospital.) According to the Wilmington Star News, revenue stamps associated with the deeds put the sale price of the Brunswick County estate at $45 million.