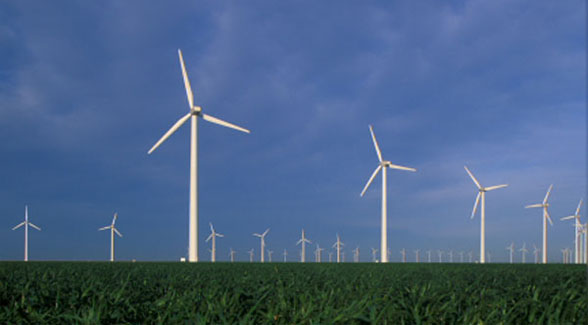 Minnesota Power has notified the North Dakota Public Service Commission of its intent to begin the second phase of the Bison Wind Farm project in central North Dakota. The additional capacity will increase total power generation to 185 MW. The Bison 2 wind project  will use 35 3-megawatt turbines manufactured by Siemens AG. Further expansion of the Great Plains wind farm is planned to meet Minnesota's mandate for 25 percent of its electricity from renewable resources by 2025.
"The timing is fortunate for expanding our renewable energy production," said Alan Hodnik, president and CEO of Minnesota Power's parent company, ALLETE. "Development of Bison 2 will leverage substantial investments we've already made in North Dakota and take advantage of the federal production tax credit and a very competitive wind turbine market."
"Bison 2 will be very economical for our customers," Hodnik added. "This project is an example of our larger strategy of meeting the demands of a changing energy landscape, reducing our overall reliance on fossil fuels, and making effective use of existing transmission capacity."
Electricity generated by the Bison Wind Farm travels to Minnesota via transmission lines used for coal-generated power from the Milton Young station near Center, North Dakota.