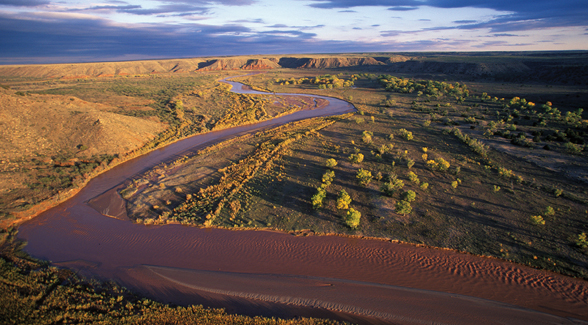 Anyone familiar with the history of the American West knows the legend and lore that surrounds the historic XIT Ranch, whose 3 million acres encompassed the bulk of the western edge of the Texas Panhandle. The Canadian River Ranch covers some 111 square miles of the old XIT, including substantial frontage on both sides of its namesake, the Canadian River. The ranch's varied topography rises from wide river bottoms to iconic mesas, but throughout its history it has been operated as a commercial cattle outfit.
Located 65 miles northwest of Amarillo, the ranch can also be accessed via a paved 4,500-foot land strip situated close to the headquarters. The ranch's 7,000-square-foot, 6-bedroom, 6½-bathroom lodge is just one of many well maintained improvements, which include a ranch manager's house, pilot's quarters, barns, pens, and housing for the hands.
These 71,059 acres combine to form one of the largest contiguous land holdings inthe Texas Panhandle. The ranch is watered by 26 miles of the Canadian River. Not surprisingly, the Canadian River Ranch boasts exceptional hunting. Two state record mule deer have been recently harvested, and elk, bear, and mountain lion have also been sighted.
The Canadian River Ranch is listed with Sam Middleton of Chas. S. Middleton and Son for $33.753 million ($475 per acre).