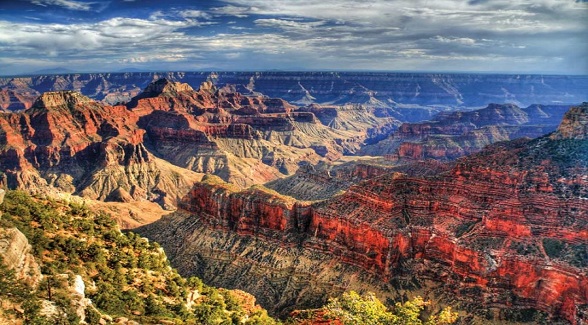 Secretary of the Interior Ken Salazar announced his decision to protect more than 1 million acres of federal lands surrounding the Grand Canyon and its vital watershed from additional uranium and other hardrock mining for the next 20 years. The Public Land Order to withdraw this acreage for 20 years from new mining claims and sites under the 1872 Mining Law is authorized by the Federal Land Policy and Management Act.
The withdrawn area includes 355,874 acres of U.S. Forest Service land on the Kaibab National Forest; 626,678 acres of Bureau of Land Management lands; and 23,993 acres of split estate–where surface lands are held by other owners while subsurface minerals are owned by the federal government.
Read the Interior Department press release HERE.