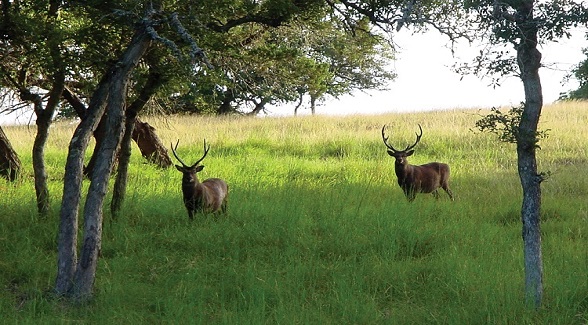 Brought to Your Table By the Hughes Family
In the heart of the Texas Hill Country wildlife abounds, including species of deer and antelope that were introduced from Asia decades ago. Unfortunately, some of these, such as axis deer and nilgai antelope, thrived to the point of overpopulation. In 1983, one man developed a business plan that not only helped landowners manage these animal populations, including those on his own land, but also helped to bring delicious and natural wild game to tables across America.
Mike Hughes traveled extensively throughout his career with a global commercial diving company. He couldn't help but notice that wild game was a popular menu item in many places around the world – but not in the U.S. After retiring, he relocated to his 780-acre Broken Arrow Ranch in the Hill Country of Central Texas, which he had acquired in the 1970s.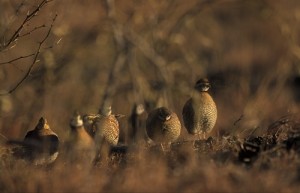 There, Hughes began partnering with other Central and South Texas ranchers to create a business harvesting wild game. Hughes had two goals in mind: supplying restaurants with tasty, tender, all-natural meat, while serving as a population management program for Texas landowners.
"The great irony is these are truly wild animals. They are not being fed or managed like farm animals," says Mike's son Chris. "Because we have no traceability as to what these animals have eaten, we can't put an organic label on it. But they're fed by nature. It's a truly natural and sustainable food."
About five percent of the harvest comes from the Broken Arrow Ranch, which is now owned and operated by Chris. The business itself is run out of the ranch and at a processing plant in nearby Ingram. On a harvest day, Chris loads up their mobile processing trailer – a device that Mike invented as the first of its kind in the country. They bring along a shooter, a skinner, and a government meat inspector. Under the guidance of the landowner, the Broken Arrow crew harvests and processes as many as 40 animals in a single evening.
"It's a labor-intensive method and highly variable," Chris says. "Being in the business for 30 years, we benefit with a good brand and reputation, and the quality is what has kept us successful."
Chris sells his wild game online as well as to approximately 1,000 restaurants around the country. Over the years, he has developed a loyal and dedicated following of chefs who love to serve the Broken Arrow wild game on their menus. Since its inception, the Broken Arrow has expanded its menu to include wild boar and quail.
"The species we harvest all have different and unique flavor profiles that chefs are drawn to," Chris says. "It's what I call a win/win/win situation."
According to Chris, the animals win because they exist in a free-range environment. The landowners win because they get paid to have someone bring their wildlife populations down to sustainable levels. And the Broken Arrow wins by continuing to build its already successful brand.
There's a fourth winner in this scenario as well, one that Hughes fails to mention: the thousands of diners around the country who are lucky enough to enjoy Broken Arrow's delicious wild game.
Resources
Broken Arrow Ranch |www.brokenarrowranch.com
Diamond H Ranch | www.diamondhquail.com
The Best Wild Game & Seafood Cookbook Ever by John & Denise Phillips