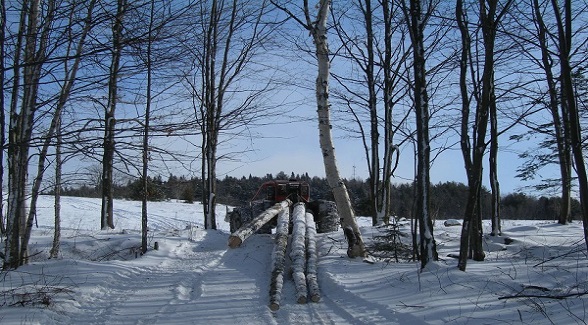 Brought to you by the Marvin Family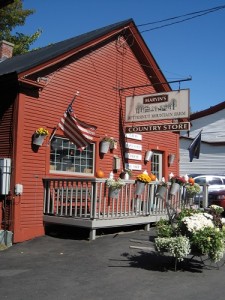 By Corinne Gaffner Garcia
Vermont is renowned for its maple syrup – the Green Mountain State enjoys a climate ideal for triggering sap flow – which is why David Marvin's family takes such pride in getting wild-crafted maple syrup from tree to table. The family's Butternut Mountain Farm brand is available in health food and grocery stores, specialty shops such as Williams-Sonoma, online, and at a quaint country store on Main Street in the Town of Johnson, a bedroom community 45 miles from Burlington.
Although David and Lucy Marvin have spent more than 40 years at Butternut Mountain Farm, the family business actually dates back to David's father. A botany professor at the University of Vermont, James Wallace Marvin was a pioneer in the Vermont maple industry, who helped found UVM's Procter Maple Research Center as well as the Vermont Maple Industry Council. Dr. Marvin's passion for maple led him to acquire land located on the slopes of Butternut Mountain in 1953. In addition to several homesteads, the tract had a history of sugaring that dated back to the 1800s.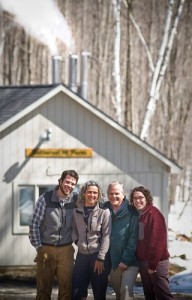 "My father was interested in studying maple, and I became interested in its potential," Marvin says. "From the time I was a child, I knew I wanted to work on the land and be in business for myself." Marvin earned a forestry degree from UVM. When his parents passed away, he and Lucy acquired their farm from his siblings. Over the years, they've added to their holdings. Today Marvin runs his sugaring operation on the original 750-acre plot, along with three other parcels – 1,200 acres in all. On any given day, he can be found slowly inspecting the trees that have provided his family a living for more than half a century.
Sap is a renewable resource. Since trees naturally regenerate, little or no new planting is needed. A maple tree must be at least 50 years old before it can produce. Given proper care, it can generate 100 years worth of production. Marvin knows and cares for each of the trees on his farm. This connection led him to put the land into a conservation easement through the Vermont Land Trust.
"We have invested a lot of sweat equity into keeping our trees as healthy as possible, and now this land is going to be better able to serve future generations," he says. "It's very comforting to know that someone won't come along motivated by greed or ignorance and very quickly reduce 100 years worth of work." So far his son and daughter are both involved in the business and show interest in keeping it going.
When he's not walking his land, Marvin often meets with other maple producers to help them market their products, to celebrate the good years, and to commiserate about the not-so-good ones. But even through those low production years, Marvin is rarely deterred. "I'm old enough to retire and I can't imagine doing anything else; I love what I do every day," he says. "I really enjoy time in the woods improving the forest, I like the people I work with, and I feel good about making something useful in the world with no negative impact on humankind or the earth." Sounds like a pretty sweet living.
Resources
Butternut Mountain Farm | www.butternutmountainfarm.com
Vermont Land Trust | www.vlt.org
Vermont Maple Sugar Makers Association | www.vermontmaple.org
Based in Bozeman, Montana, Corinne Garcia freelances for Marie Claire and Country Living.