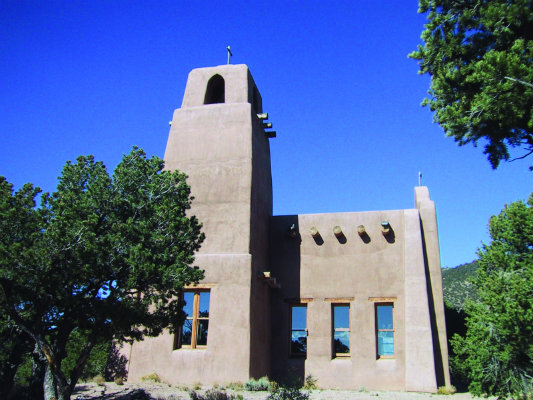 As a boy, Christopher "Kip" Forbes came to love the American West thanks in large part to his many visits to Wyoming's Grand Tetons. Decades later, as a young man, he made a home for himself in another breathtaking setting out West: the largest remaining swath of the famed Sangre de Cristo Land Grant. And each of these life-changing experiences can be traced back to his remarkable parents.
Kip's mother, Roberta Remsen, lost her father when she was just three. Seeking solace, his grandmother took Roberta and her sisters to visit a cousin's ranch in Wyoming's Teton Valley. Like so many others, the family was captured by the scenic splendor, and the Remsens eventually built a cabin on a local dude ranch. When Roberta married young Malcolm Forbes just after World War II, this is where the couple honeymooned.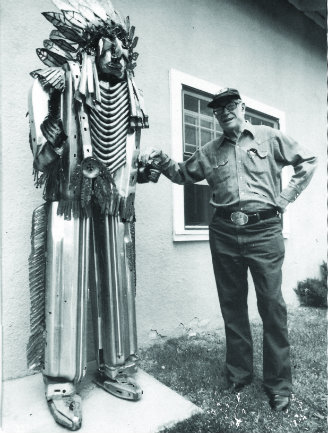 But the quaint cabin didn't fit Malcolm Forbes. The same drive that led him to expand his family's publishing empire, amass a fabulous art collection, and acquire homes around the world made him scour the West for a ranch worthy of his lofty goals.
In 1969, he found his Shangri-La – in the Sangre de Cristo Mountains of Southern Colorado. The following year, Forbes acquired the southern half of the famed Trinchera Ranch for about $20 an acre.
"In the early days, as long as you looked in one direction, everything you could see was on the ranch," Kip says. "It wasn't until 1982, when we bought the Blanca, that everything you could see when you looked around was on the ranch."
Like countless other historic land holdings – New Mexico's Bell Ranch is a paramount exemplar – Trinchera Blanca takes its name from a prominent geologic feature. The ranch lies in a giant trench (trinchera in Spanish) that bisects the northern reaches of the Sangre de Cristos. At 171,400 acres, the Trinchera Blanca is the largest private ranch in Colorado and boasts three of Colorado's famed Fourteeners – Blanca Peak (14,357 feet), Mount Lindsey (14,048 feet), and Little Bear Peak (14,043 feet) – as well as several Thirteeners, including Trinchera Peak (13,517 feet).
A wide range of elevations creates diverse wildlife habitat: alpine tundra, sub-alpine forest, cottonwood riparian systems, and native grassland. Elk, bighorn sheep, mule deer, black bear, and wild turkey abound. Mountain lions haunt the rimrock. Bald and golden eagles cruise the thermals. Rainbow, brown, and brook trout rise to well-presented flies along 44 miles of Trinchera Creek, Sangre de Cristo Creek, and Ute Creek. Native Rio Grande cutthroats thrive in the cold, fast water at higher elevations.
An ambitious program aimed at restoring and enhancing native grasses, revitalizing eroded streams and riparian corridors at lower elevations further enhanced habitat. Forest improvement, especially aspen thinning, increased the food supply for browsing species. Other initiatives reestablished Rio Grande cutthroat trout. Innovative barriers protected fish from the whirling disease outbreaks that periodically infect Southern Colorado streams.
The Forbes family recognized the importance of a carefully regulated hunting program as an essential wildlife management tool. Each year, a limited number of hunters pay for the privilege of stalking the ranch's trophy elk, mule deer, and bighorn sheep.
In 1986, the Forbeses helped establish Colorado's Ranching for Wildlife program. In 1990, with support from Ranching for Wildlife, the family reestablished Rocky Mountain bighorns in Southern Colorado by importing 36 sheep from Canada. Today, some 200 bighorns thrive on the ranch. Inspired by Trinchera Blanca's success, ranches throughout Colorado have joined the program.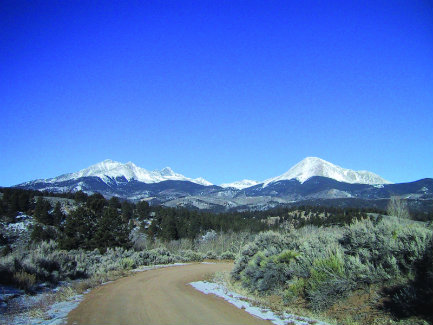 Over the years, the family's ties to the ranch grew deeper. Kip does admit that some of the family still prefer the Tetons. "We ended up with divided loyalties," he says. "Finally, I said to my mother, 'Look, Mom, I know these mountains aren't any prettier than the Tetons, but they're our mountains.'"
Malcolm Forbes insisted on a lodge "worthy of the ranch." After an old ranchhouse burned to the ground, he commissioned a traditional Western lodge to host and entertain friends, family, and clients. Contrarian that he was, he promptly decorated it with a huge collection of builders' models of old sailing ships. Kip calls it "the largest fleet in the Rockies." He adds, "My wife and I have been a little more traditional. We've added game mounts and Western art to the fleet."
The lodge has hosted guests from all over the world. "Usually, a new guest's word for 'wow' is the first thing we hear. Visitors from abroad can't believe that this tremendous diversity of habitat is all privately owned," Kip says.
For Kip, his wife, Astrid, and their children, the ranch is primarily a place to unwind. "You can walk for miles and never meet another person. Wherever you look, as far as you can see, you're still at home."
For years, Astrid made a point of taking a walk every afternoon to her favorite spot on the ranch. It gave her time to reflect and to enjoy the beauty and solitude. One Christmas Eve she asked her father-in-law, "Pa, can I have a chapel?" To her surprise, he said yes. When the little chapel was consecrated, the builder, a committed atheist, wept.
"When you look across the altar and see those incredible mountains, you realize that you can't improve upon what God has created," Kip says. "My daughter was married in that little chapel. My oldest grandson was christened there. And my father's ashes lie there now."
In 2004 the family implemented an 80,000-acre conservation easement to a non-profit land trust, Colorado Open Lands. At the time, this generous donation was recognized as the largest of its kind in the history of the Centennial State, and it restricts development on the ranch as well as certain uses.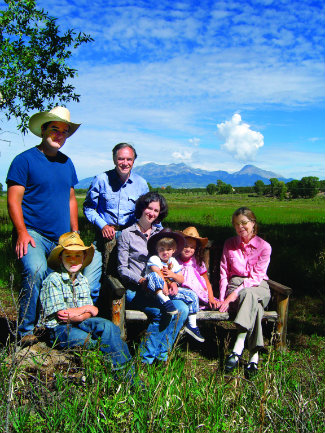 In 2007, the Forbes family made the difficult decision to sell their beloved ranch. The family's legal team contacted Mark Overstreet of Chaffin Light Real Estate (which has since merged with Morris & Fyrwald Sotheby's International Realty to become Aspen Snowmass Sotheby's International Realty). Overstreet's marching orders were clear: The ranch would only be sold to a committed conservationist, one who would protect the magnificent property for generations to come.
Says Overstreet, "Malcolm Forbes was a great believer that much of the fun of having wonderful things is in sharing them. He always reminded the family that they were only temporary custodians. The land will outlast them. Their stewardship of the ranch is a privilege, a fulfilment of their obligation to future generations."
Overstreet marketed the ranch via word of mouth. A moving video was produced by Crescent Moon Pictures. Beautifully and passionately narrated by Kip Forbes, it served as a testament to the Forbes family's commitment to an extraordinary property.
Through direct one-on-one contact with qualified prospects, Overstreet and his team secured a buyer in only seven months. When the sale closed in November 2007 for $175 million, it was recognized as the most expensive residential transaction in North American history, surpassing the $165 million price of a Beverly Hills mansion once owned by Randolph Hearst.
Had the Forbes family written up a description of the perfect buyer, the new owner, Louis Bacon, the founder and CEO of Moore Capital Management, LP, would have exceeded their ideal criteria. An internationally renowned conservation philanthropist, a recipient of the prestigious Audubon Medal, and the founder of The Moore Charitable Foundation, Bacon has supported habitat protection efforts from Long Island to the Everglades. Since purchasing Trinchera Blanca Ranch, Bacon has broadened and enhanced the conservation and restoration efforts the Forbeses began. Interior Secretary Ken Salazar worked with Bacon to protect the entire ranch, hailing his stewardship efforts as "the largest single conservation easement ever donated to the U.S. Fish & Wildlife Service."
Ty Ryland has lived on the ranch since 1969. He's been the general manager since 1990. "The Forbes family always had a strong commitment to the ranch and to conservation," he says. "They allowed us to do real cutting-edge habitat improvement and wildlife management. After Mr. Bacon purchased the Trinchera Blanca Ranch, we had a great starting point to enhance and build upon the work we had been doing for years. The Forbes family could not have found a better steward of this iconic property than Mr. Bacon."
Happily for Kip and his family, they still enjoy access to the Trinchera Blanca. "Most of the same staff are there and the only difference is now I have to say, 'May I?' rather than 'Let's,'" Kip says, laughing. "Louis has poured his heart and soul into the ranch. It's wonderful to see it in such caring hands."