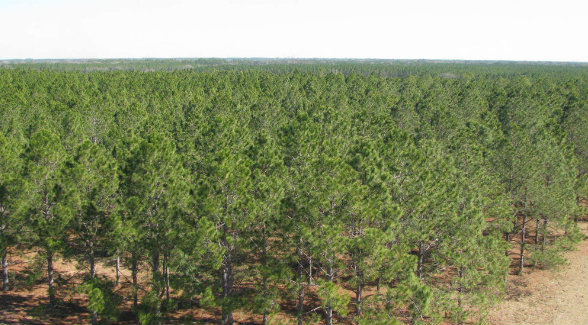 Foley Timber and Land Company announced on April 2 that it is exploring the sale of almost all of its assets, some 876 square miles of premier timberlands located between Tallahassee and Gainesville along Florida's Gulf Coast. According to The New York Times, the land was once owned by Procter & Gamble, which harvested the trees and processed them at a nearby mill to make pulp for Pampers diapers.
The Times reports that the land has a unique distinction for Florida: It has never been hit by a hurricane. In 1994, Procter & Gamble sold the land to an investor group currently led by Chairman Robert Day, the founder of the Trust Company of the West, and President Howard Leach. Minority investors in the partnership include Kenneth Langone Sr., a co-founder of Home Depot, and former Secretary of State Henry Kissinger. "This is an unprecedented opportunity to acquire a premier tract of timberland and related operations in a growing market, supported by a track record of sustainable harvesting, deep customer relationships, and long-standing customer supply agreements," said Mr. Leach in a statement.
Read the company's press release HERE.