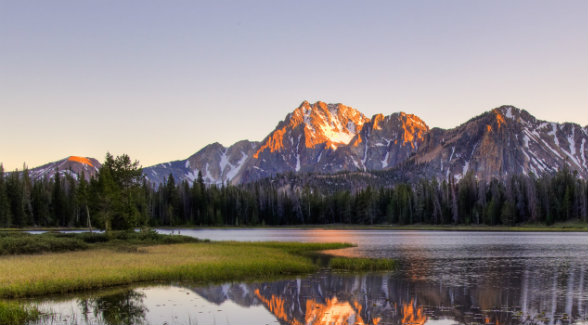 Sponsored by Rep. Mike Simpson, H.R. 1138 passed the House on July 27 and was unanimously approved by the Senate on August 4 before being signed into law by President Obama on August 7.
"Congressman Simpson's legislation reflects years of meaningful engagement with ranchers, hikers, hunters, tribes, and other stakeholders to ensure that the management plan meets the needs of current and future generations," said Interior Secretary Sally Jewell in a statement at the department's website. "I applaud Congressman Simpson and Senator Risch, whose efforts will benefit generations of Americans to come who will be able to enjoy this stunning area just as we do today."
The Sawtooth National Recreation Area and Jim McClure-Jerry Peak Wilderness Additions Act designates three areas to become part of the National Wilderness Preservation System, including the Jim McClure-Jerry Peak Wilderness (117,000 acres), White Clouds Wilderness (91,000 acres), and Hemingway-Boulders Wilderness (88,000 acres). These protected areas preserve approximately 276,000 acres of high-mountain backcountry with crystal lakes and abundant wildlife. Read more HERE.