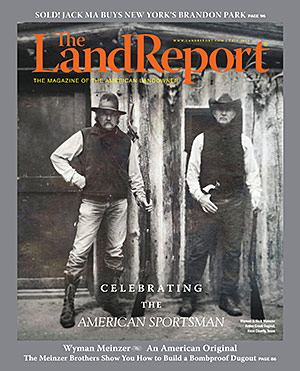 Celebrating the American Sportsman is more than just our fall issue's theme; it's an eye-opening experience that chronicles the adventures of an American original, Wyman Meinzer. Wonderfully written and gorgeously photographed, it will become a favorite read of anyone with a passion for life on the land. Other issue highlights include:
A Look Back at the Kelo Case
Training Tips for Your Young Pup
How to Build a Bombproof Dugout
Jack Ma Buys 28,100-acre Brandon Park
More than a dozen properties listings from coast to coast
Enjoy!