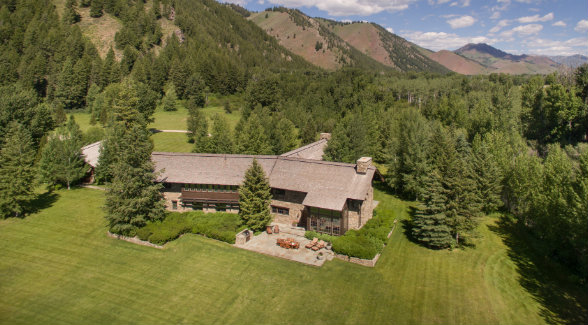 Sun Valley Auction Makes History
The sale of a 71.3-acre estate near Idaho's Sun Valley ski resort set records in mid-September. Six bidders reportedly vied for the property, which was owned by former Lehman Brothers CEO Dick Fuld. Concierge Auctions reports receiving an opening bid of $20 million. With an opening bid of $20 million reported by Concierge Auctions, Big Wood River Estate wrested the top spot from a $19.25 million property in Jackson Hole as the most expensive home ever sold at auction.
Once listed at $59.5 million, it boasts a trio of timber- and rock-clad residences including an 11-bedroom main home. A private trout-fishing stream plus 2,100 feet of riverfront land in the shadow of Bald Mountain add to the property's allure. The chairman and CEO of Lehman Brothers until its bankruptcy in 2008, Fuld said he decided to sell Big Wood River Estate because he and his family rarely used it. Fuld also owns nearly 100 acres elsewhere in the upscale resort town. Read more HERE.