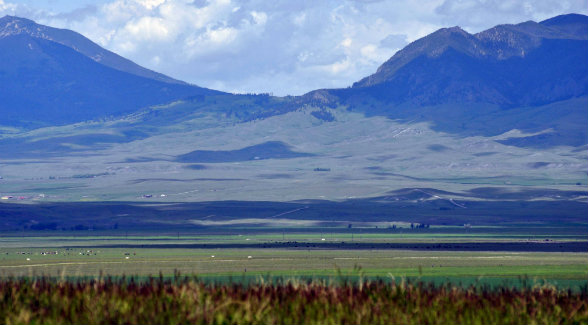 BLM Central Montana District Manager Mark Albers announced that his office will not green-light a land exchange proposed by Wilks Ranch, an entity owned by Dan and Farris Wilks of Cisco, Texas. The decision, which was announced at a January 26 meeting of the Central Montana Resource Advisory Council, is the latest setback for the Land Report 100ers. Two years ago, an exchange proposed by Wilks Ranch was turned down; this week's announcement concerned a 2015 proposal that would have obligated the Wilks to transfer more than 5,000 acres. Those lands included 3,600 acres in or adjacent to the Upper Missouri River Breaks National Monument. That acreage would have provided permanent access to 50,000 acres of public land within the Missouri Breaks currently inaccessible by vehicle.
Alber's decision was not final, but he deemed the complex nature of the exchange, which involved parcels in different counties, too time- and staff-intensive to be currently pursued. A Wilks Ranch representative told the Great Falls Tribune that the lack of an explanation for not pursuing the exchange was "cavalier" on the part of the BLM.
"We're sitting here in the dark yet again trying to understand what they think is the fatal flaw and why they are refusing to open up a public process to take an objective look at the proposal," he said.