Land Report Certified Community: Texas Grand Ranch
Warning
: Array to string conversion in
/home/domains/dev.landreport.com/public/wp-content/plugins/elementor/core/dynamic-tags/manager.php
on line
73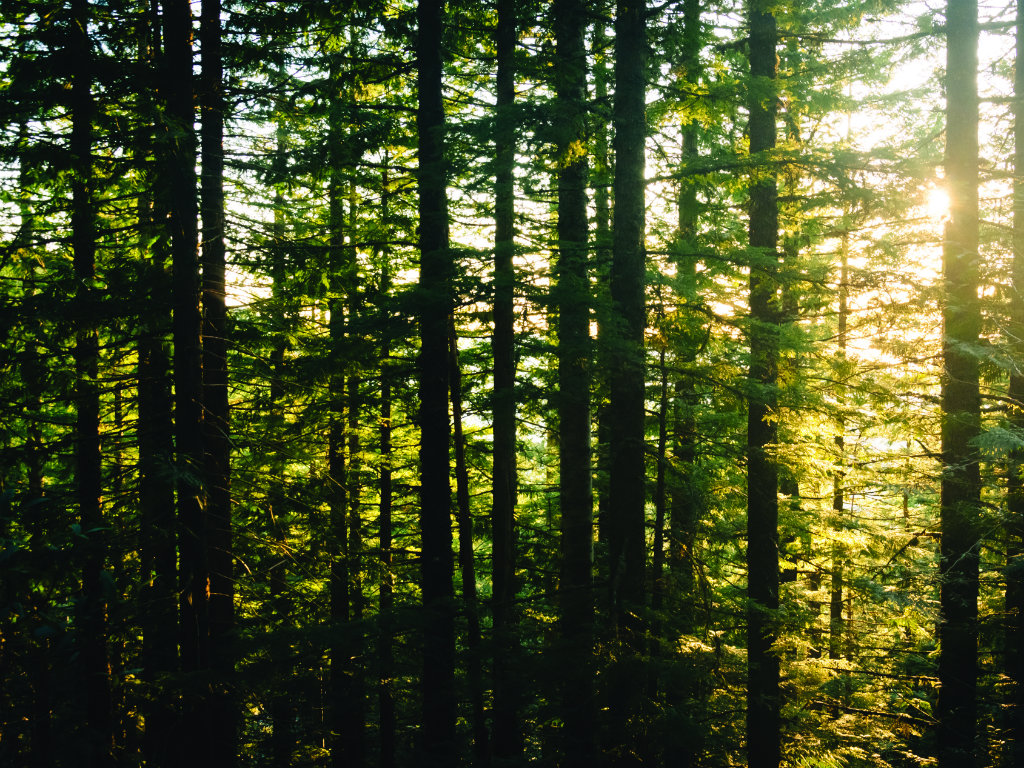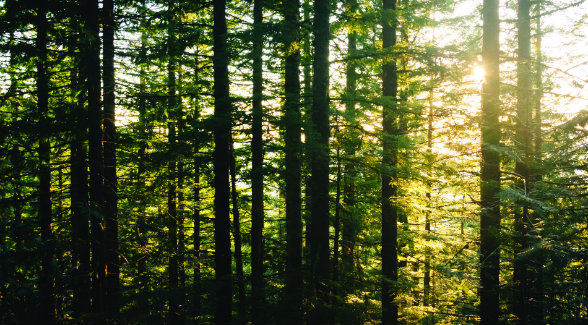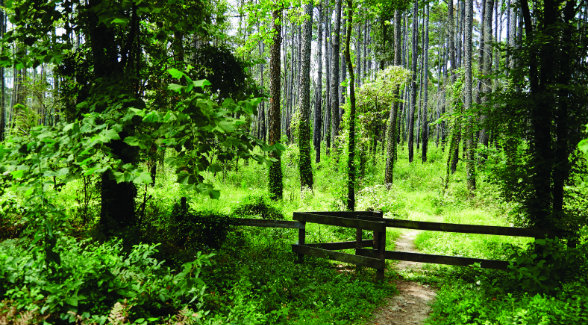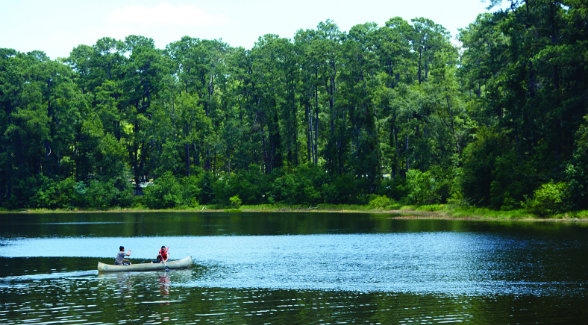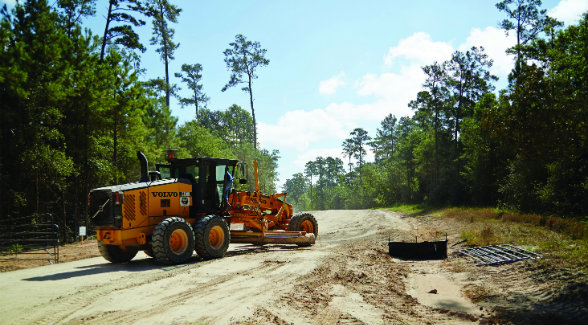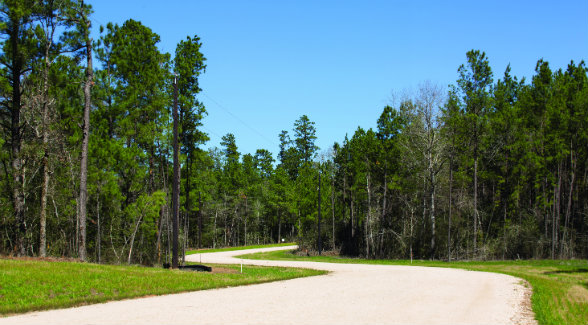 Texas's first Land Report Certified Community – Texas Grand Ranch – is a timbered haven just minutes from The Woodlands.
Text by Eric O'Keefe | Photography by Gustav Schmiege III & Natalia Zamarripa
When I was a youngster growing up in Houston, one of my Boy Scout troop's favorite getaways was the Sam Houston National Forest. Not only was this piney haven close to home, but it was a breeze getting there: less than an hour's drive up Interstate 45 and only minutes off exit 102.
With more than 160,000 acres, this great forest challenged us day and night. If our band of brothers wasn't hoofing it along some stretch of the Lone Star Hiking Trail, then odds are we had all piled into a motorboat and were waterskiing on Lake Conroe. By the time the remnants of Troop 525 broke camp Sunday morning, everyone, including our Scout leaders, welcomed the quick ride back to civilization, i.e., a hot shower, some clean clothes, and Mom's cooking.
In the decades since, Greater Houston has grown from the Bayou City into a behemoth: from just over 2 million in the 1970s to almost 6 million today.
These days, I plan my trips to avoid the traffic jams that snarl the Katy Freeway and turn the 610 Loop into a parking lot. Gilley's has closed, and my beloved Oilers have lit out for Tennessee. But not everything has changed.
As I drive north on I-45 through The Woodlands toward Huntsville, familiar sights reappear: barren country roads, tall stands of pine, and signage heralding state parks, golf courses, and boat ramps.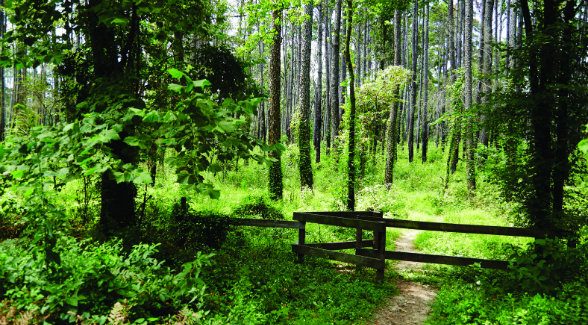 Although Harris County (Houston) and Montgomery County (Conroe) have undergone cataclysmic growth, a calmer tenor still pervades Walker County to the north. The great Sam Houston – Texas's first president, its seventh governor, and one of its first federal senators – called this sylvan stretch of the Piney Woods home.
I know why.
He did so for the very same reasons that have compelled hundreds of others to buy at Texas Grand Ranch.
Take, for instance, Wendy Trahan. A native Houstonian, Wendy first happened upon Texas Grand Ranch last year, shortly after it came on the market. But she didn't show up as a buyer. She came as the branch manager of the Fidelity National Title in The Woodlands.
"I wasn't looking to buy property," Wendy says. "I was at an event sale, working as the title company for Texas Grand Ranch. I saw the energy and the excitement in other clients who were buying property."
The very next weekend, Wendy and husband Michael jumped in their car, drove up from The Woodlands, and took a look for themselves.
"Michael liked the elevation of the lot. He liked the trees on the lot and immediately had a vision for what it could turn into. We're planning to build and relocate permanently. I work in The Woodlands, and we want to go to our property at Texas Grand Ranch to get away from it all," Wendy says.
Having sat on both sides of the closing table – as a buyer herself and as an escrow agent for Fidelity National – this real estate professional has a unique perspective on Texas Grand Ranch.
"I've worked with other developers from a title agent standpoint, and Patten Companies is wonderful to work with. I felt confident that they're going to take care of the project. I would most definitely recommend a Patten Companies property. I bought one!"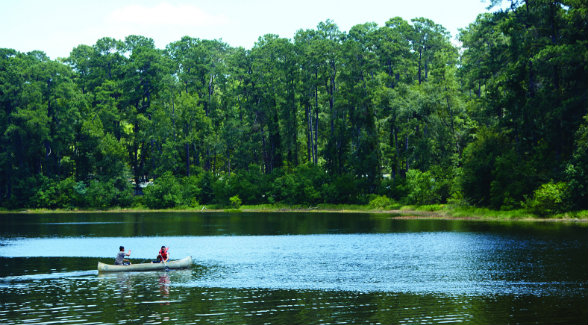 Ranging in size from 2 acres to 5 acres, the homesites at Texas Grand Ranch include everything needed for turnkey construction – utilities, electricity, and connections to the community's private water system.
A whole host of amenities is already in place. Not surprisingly, the great outdoors is their focus. Take, for instance, the 17-acre private park. Or the tree-lined nature trails that tie into the Sam Houston National Forest. In addition, there is a fishing pond, a playground, and picnic pavilions.
With prices starting at $59,900, it's not surprising that numerous buyers have snapped up adjacent lots and pieced together 10-acre compounds. Some, like the Trahans, already have plans to build in the works. Others are waiting for retirement to kick in or nests to empty out.
This sort of flexibility is par for the course with a Patten Companies project. The family originated and perfected the development of communities such as Texas Grand Ranch. Over the last 50 years, they have brought to market more than 600 communities in 36 states. [See The Land Report, Summer 2009.]
The Pattens' ties to land date back to the Great Land Rush of the 1890s. The family left New England to homestead in North Dakota; however, harsh winters and hostile Indians forced them back east.
But Harry Patten Sr. had caught the land bug. In 1899, he paid the grand sum of $20 for his first parcel: a prime swath of 300 acres situated in Eastern Massachusetts.
Harry Jr. went much further. In 1985, he took his company public with Drexel Lambert. Annual sales rocketed from $18 million to $33 million and then $76 million. By 1988, revenues eclipsed $100 million, and The Wall Street Journal was describing how Harry Patten sold the American Dream in a front-page profile that ran above the fold:
"Sometimes it's a place in the woods, a few hours' drive from Boston and New York, where yuppies can rough it in their L.L. Bean boots. Other times it's a pristine view of a sparkling Maine lake, a panorama of Vermont's Green Mountains, or a plot outside a picture-post-card Adirondack village. No matter. What's important is that 'people develop an emotional attachment to a piece of land,' says Mr. Patten."
This is especially the case in Texas. "Unlike other markets, Texans don't need to be convinced to buy land. It's in their DNA," says Harry's son, Mike. The family's Texas ties go back to Gov. John Connally.
"It was John Connally who opened my eyes to the great values in Texas," Harry says. Michael and I went down and looked at a lot of real estate and eventually purchased our first Texas ranch from Governor Connally. The 1980s was a great buying opportunity, and today's market has the potential to be just as good. Or even better."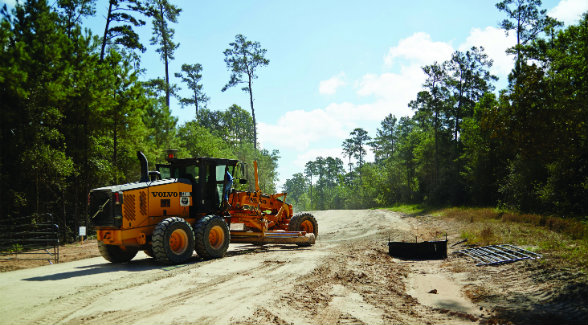 Nowadays, Harry and Mike sift through opportunities forwarded by bankers, other lenders, and even former competitors. While bankruptcy protection has become the refuge of some companies, the Pattens regularly work with hedge funds, pension funds, family offices, and international investors. Their lengthy track record and strong financial statements affirm their industry-leading status.
"Our buyers are end users, not get-rich-quick investors or speculators," Mike says. "The developers and the flippers who get into land are interested in one thing: making a quick buck. That's not how we've built our business. When you're fulfilling people's dreams of owning a piece of land like we do, your clients buy for the right reasons. They've invested in their property emotionally as well as financially, and they're not about to walk away from it. It's the exact opposite of someone walking away from a condo or a spec house."
Broad-based marketing is an integral part of this strategy. But another factor takes even more precedence.
"Price is always king," John Patten tells me. "We have the ability to purchase in bulk, unlike many developers, which enables us to pass on substantial savings to our clients."
So are the Pattens the Wal-Mart of land developers? "I can't speak for the Walton family," John says. "But I know this: I've heard Harry say on numerous occasions that he never purchased a piece of property to develop that he couldn't see himself living on. That's another way of putting the customer first."
Brian Patten, who has spent years working closely with his grandfather, second's his cousin's point.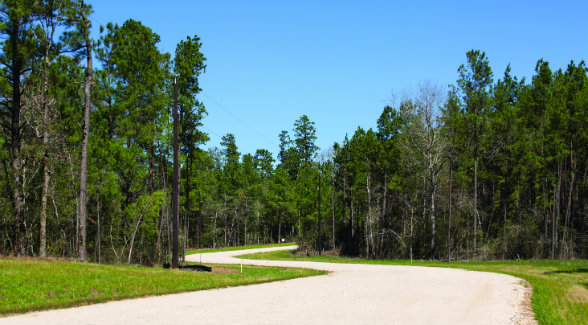 "When you've got your own customer financing program like we do, a lot of buyers see it as a convenience, a way to close a deal. I look at it as a responsibility. These customers are going to be with our family for 15 or even 20 years," he says.
This long-term approach is precisely the mind-set that made Mike Patten pull the trigger on bringing Texas Grand Ranch to market.
"Compare Texas to any state in the Union. It's an economic powerhouse. That said, Houston is its engine room," Mike says.
"Back in the 1980s, when Harry and I first came to Texas, Houston wasn't a one-horse town, but it had definitely hitched its wagon to the oil-and-gas industry. Man, has it come a long way over the last 25 years. The oil-and-gas industry is still a major player – look at the number of Fortune 500 companies with headquarters in the Energy Corridor – but it's become so diversified. The Port of Houston is massive, and the Texas Medical Center is the world's largest. What about The Woodlands? The first time Harry and I came to town, no one even mentioned The Woodlands or Sugar Land. Now Greater Houston extends 50 miles from north to south and 50 miles from east to west."



As Mike points out to me, the genesis of Texas Grand Ranch dovetails perfectly with the Space City's robust economy.
"Some of our buyers want a weekend getaway that's less than an hour from home. Others recognize Texas Grand's investment potential. Most of our buyers are looking to relocate out of Harris County or The Woodlands. They like the fact that you're just half an hour from Intercontinental Airport. And you're even closer to The Woodlands via the interstate. Shopping, fine dining, state-of-the-art medical facilities – everything you could need is just minutes away," he says.
In addition to the unforgettable setting, the value for the money, and the reputation of the Patten Companies, one final attribute distinguishes Texas Grand Ranch from other communities currently being marketed: In 2016, it was selected as Texas's premier Land Report Certified Community.
"We established this program to give buyers peace of mind. Think of the Land Report Certified Community logo as CARFAX® for land," says Land Report Publisher Eddie Lee Rider Jr. "It all involves the Great Recession. When the economy imploded, hundreds of developments went belly up, and a lot of toxic assets were created. Now that the economy is back on its feet, outstanding buying opportunities have emerged, ones that come along only once in a generation. The question is, how do you tell the difference between a true opportunity and a potential lemon? These are the sorts of questions buyers are facing, and that's what gave us the idea for the Land Report Certified Community."
"Are the amenities and infrastructure funded or completed? What about the homeowners' association? Is it up and going, or does it exist in name only? And then, of course, there's the developer. Do they have an established track record, or are you dealing with some bottom feeder that bought a note and is trying to offload as many lots as quickly as they can?" he asks.
"One thing is for sure," Rider adds. "The Patten family is in it for the long haul. They pioneered the resort community development and have completed projects in more than 30 states. They've been the driving force behind top-notch communities like Texas Grand Ranch. Their story has been told in publications such as The Wall Street Journal, Fortune, and of course right here in The Land Report. Without a doubt, these guys are the best in the business. What am I saying? They created this business. And it shows."
Please sign me up to receive breaking news and updates from The Land Report: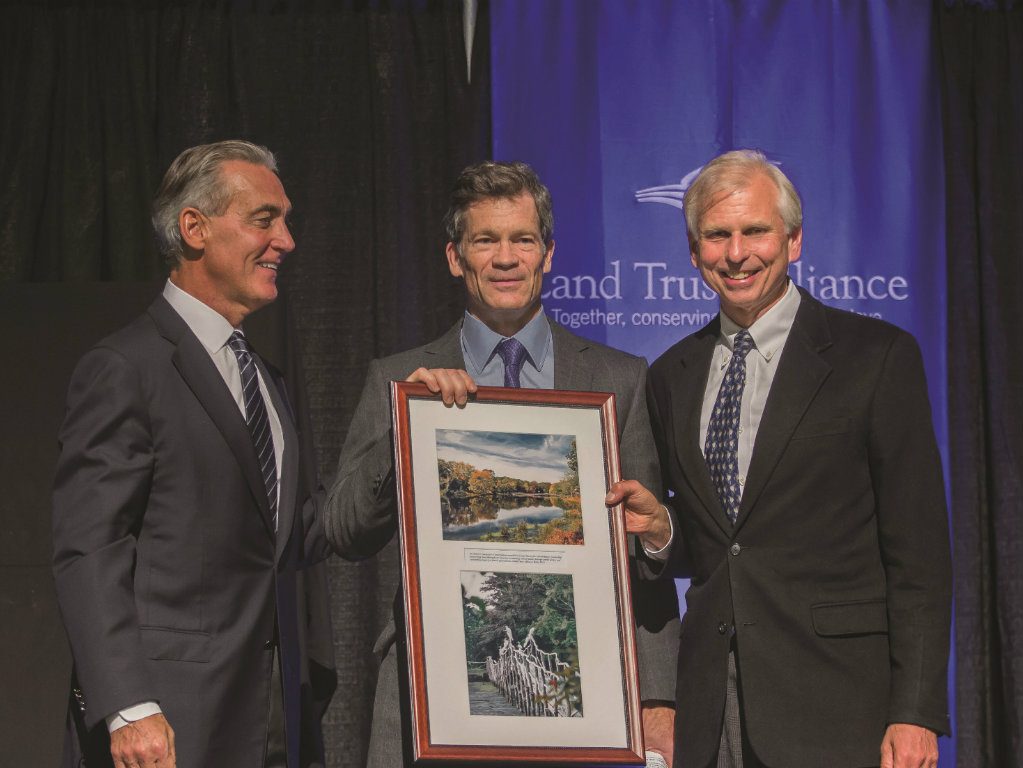 No. 44 Louis Bacon 218,331 acres (U.S.) up 2,620 acres 210,678 acres (conservation acreage) Bacon's …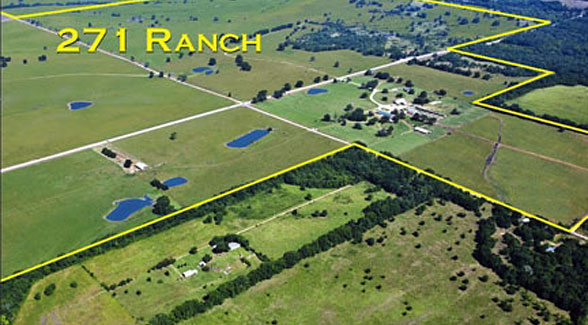 A depleted housing supply coupled with resurgent consumer demand has brought economic vitality to US …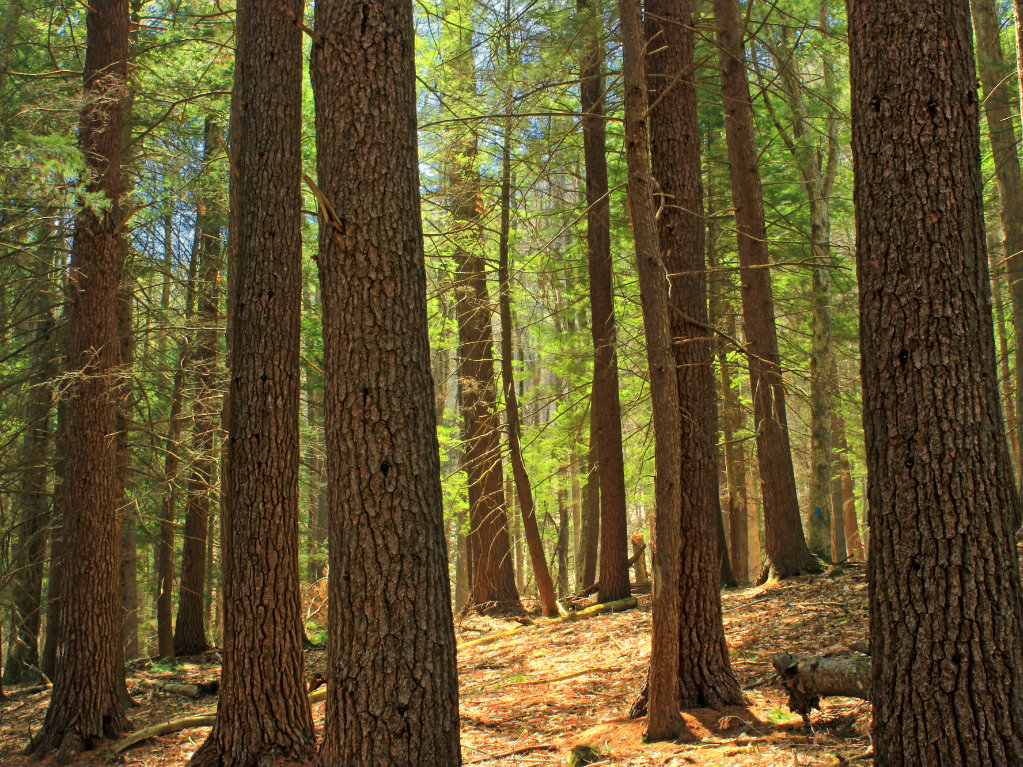 The New York State Department of Environmental Conservation (DEC) acquired 87 acres of land to …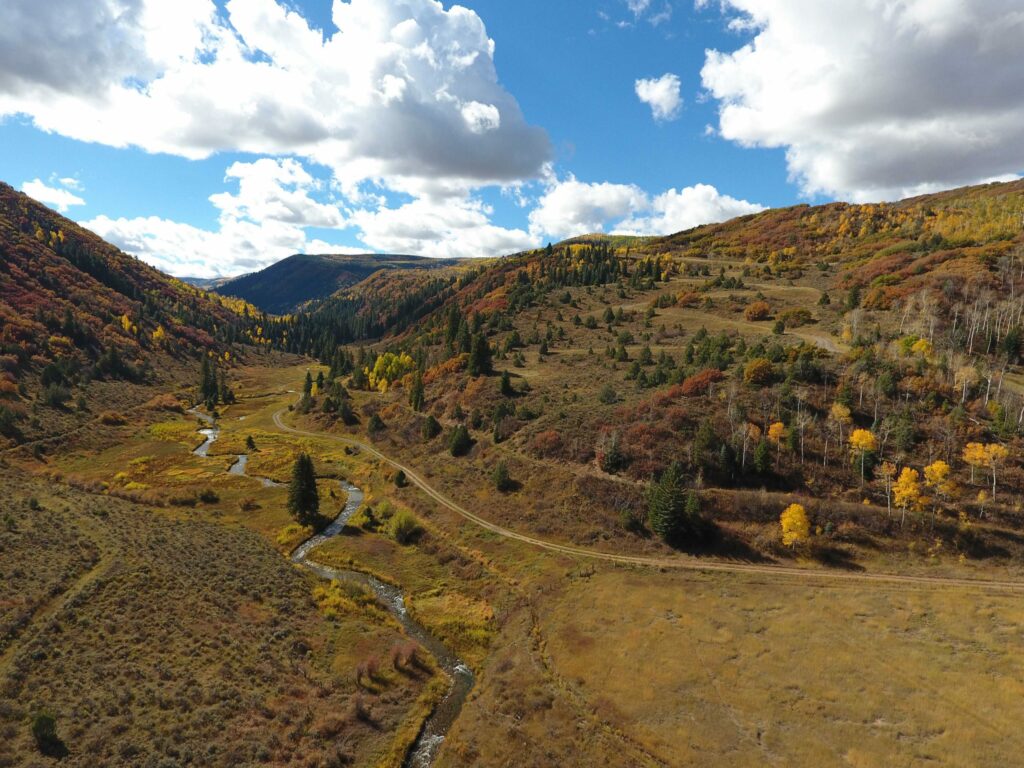 For those who are passionate about outdoor pursuits, the next great adventure can't come soon enough.