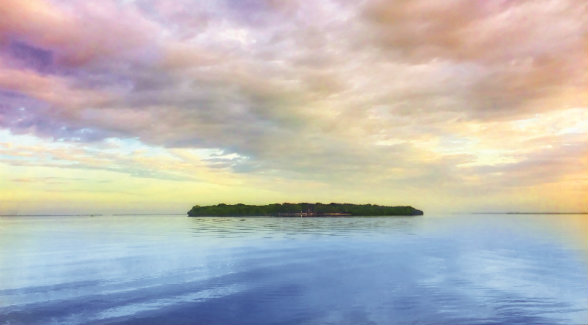 The Waggoner Ranch, which was listed for $725 million, sells in just 18 months. — The Editors
1. SOLD! W.T. Waggoner Ranch (Texas): $725 million
Stan Kroenke is the new owner of the legendary Waggoner. Bernard Uechtritz and Sam Middleton spearheaded the record-setting 510,527-acre listing. Joel Leadbetter of Hall and Hall represented Kroenke Ranches. Read more here.
2. NEW! Sandow Lakes Ranch (Texas): : $250 million
This 33,777-acre Central Texas sanctuary boasts vast water rights and is being sold off by Alcoa as the Fortune 500 company prepares to separate into two publicly traded companies. Bernard Uechtritz has the listing.
3. Gemini (Florida): $195 million
This nearly 16-acre South Florida compound, which is owned by the Ziff family, features 1,200 feet of Atlantic Ocean frontage and about 1,300 feet on the Intracoastal Waterway. Carmen D'Angelo Jr. of Premier Estate Properties is co-listing agent.
4. Rancho San Carlos (California): $125 million
This 237-acre hilltop estate is perched high above the Pacific in Montecito. Ten residential cottages complement the Reginald Johnson-designed main residence. Suzanne Perkins and Harry Kolb of Sotheby's International Realty Santa Barbara the listing agents.
5. NEW! Las Varas Ranch (California): $108 million
These 1,800 acres just west of Santa Barbara encompass more than 2 miles of Pacific Ocean frontage. Listed with Kerry
Mormann of Berkshire Hathaway HomeServices and Anthony Punnett of Douglas Elliman Real Estate.
6. Cielo Vista Ranch (Colorado): $105 million
Thousands of elk, a resident herd of bighorn sheep, and deeded ownership of 14,000 acres are a few high points of this 83,628-acre Sangre de Cristo ranch. Listed with Jeff Hubbard and Pat Lancaster of Mirr Ranch Group.
7. Neverland | Sycamore Valley Ranch (California): $100 million
These 2,698 acres are located 5 miles north of Los Olivos in the heart of Foxen Canyon. Suzanne Perkins and Harry Kolb of Sotheby's International Realty Santa Barbara and Jeff Hyland of Hilton & Hyland Beverly Hills have the listing.
8. Homer's Pond (Massachusetts): $99 million
This private retreat is set on 314 acres along the southern shore of Martha's Vineyard and is available in its entirety or in smaller parcels. Grace Bloodwell and Charles Carlson of South Light Property have the listing.
9. Pumpkin Key (Florida): $95 million
This 26-acre island in the Florida Keys sits between Key Largo and the mainland. Improvements include a main residence, two caretaker's cottages, a dock master's apartment, and an office. Accommodations and dockage at Ocean Reef transfer. Russell Post of Russell Post Sotheby's International has the listing.
10. NEW! Tri-State Farm & Ranch (CO, KS, NM): $76.4 million
These five cattle- and grain-producing properties encompass 37,771 acres in the heart of the Southern Great Plains. A total of 85 water wells and 87 pivots are already in place. Leo Hayden and Dax Hayden of Hayden Outdoors have the listing.