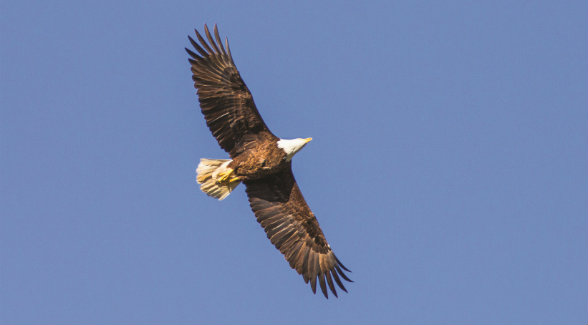 Sandow Lakes has one of the largest bundles of water rights on to market. – The Editors
1. Sandow Lakes Ranch: $250 million
This 33,777-acre Central Texas sanctuary features a sea of water rights and has been owned by Alcoa USA since the 1950s. Bernard Uechtritz of Briggs Freeman Sotheby's International Realty has the listing.
2. Legacy Springs Ranch: $81 million
Compass South Land Sales has the listing on this 19,505-acre Highland Lakes ranch 70 miles northwest of Austin, which includes 15 miles of spring-fed creeks, 90 acres of inland lakes, and 6 miles of Colorado River frontage.
3. Ford Ranch: $52.5 million
These 31,789 acres near Brady are also known as the G. Rollie White Ranch and form an enormous Hill Country holding. Sam Middleton of Chas. S. Middleton & Son has the listing.
4. NEW! Barefoot Ranch: $59.5 million
Kyle Bass's renowned 2,493-acre East Texas retreat offers authentic Texas ranch living with a Four Seasons finish. Bernard Uechtritz with Briggs Freeman shares the listing in a co-marketing alliance with Jeff Boswell of Republic Ranches.
5. The Reserve: $50+ million
Situated on 1,000+ acres atop the highest promontory in Hopkins County, this hunting mecca features a 65,000-square-foot lodge. Bernard Uechtritz of Briggs Freeman has the listing.
6. Sulphur Bluff Ranch: $43.875 million
13,500 acres of Midwest-style farming and ranching with exceptional Sulphur River access. Sulphur Bluff's premiere waterfowl hunting complements the amenities of No. 5, The Reserve.Bernard Uechtritz of Briggs Freeman has the listing.
7. Lion Mountain Ranch: $41.6375 million
This desert island was once a part of the Powell Ranch, which was established in the 1800s by a soldier from nearby Fort Davis. The 16,655-acre getaway has been carefully stewarded by current ownership. Charles Davidson of Republic Ranches has the listing.
8. Broseco Ranch: $34.22 million
Home to award-winning herds of registered and commercial Red Angus, Broseco is renowned for cattle, wildlife, and fishing. The ranch is bordered by the Sulphur River and boasts some of Texas's best waterfowl habitat. Listed by Bernard Uechtritz of Briggs Freeman.
9. Barton Canyon Ranch: $25 million
One of the largest privately held offerings in Austin, this 128-acre live water property features more than a mile of Barton Creek frontage with several deep swimming holes. Listed by Gary and Michelle Dolch with Kuper Sotheby's International Realty.
10. Ranch on Top: $24.965 million
Located in the southwest corner of the Diablo Plateau, this 45,393-acre Chihuahuan Desert cattle operation also includes a 1,280-acre GLO lease. Listed with King Land & Water.