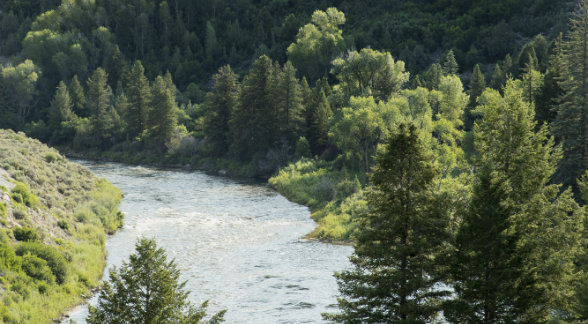 The Lone Star State dominates the leader board with four of the nation's leading listings. – The Editors
1. Molokai Ranch (Hawaii): $260 million
This 55,574-acre ranch ranks as one of the Aloha State's largest and encompasses more than one-third of Hawaii's fifth-largest island, Molokai. Assets include two hotels, two golf courses, and more than 48,000 acres of agricultural land. Listed by Scott Carvill and Vicki Yu of Carvill Sotheby's International Realty.
2. NEW! Mesa Vista Ranch (Texas): $250 million
Boone Pickens' 100-square-mile masterpiece has been deemed "arguably the finest quail hunting spot known in the universe." Learn more about this model of conservation and habitat management by Boone himself here. Listed by Monte Lyons of Hall and Hall and Sam Middleton of Chas S. Middleton & Son.
3. Sandow Lakes Ranch (Texas): $250 million
This 33,777-acre acre Central Texas property is being sold by Alcoa. Bernard Uechtritz of Briggs Freeman Sotheby's International Real Estate has the listing.
4. Gemini (Florida): $165 million
Originally listed for $195 million, the Ziff family's South Florida compound features 1,200 feet of Atlantic Ocean frontage and about 1,300 feet on the Intracoastal Waterway. Listed with Todd Peter and Christina Condon of Sotheby's International Realty.
5. West Creek Ranch (Colorado): $149 million
Discovery Channel creator John Hendricks's 6,900-acre ranch straddles the Colorado—Utah line outside of Gateway, Colorado. Kerry Endsley with LIV Sotheby's International Realty has the listing, which includes stunning Unaweep Canyon.
6. Las Varas Ranch (California): $108 million
These 1,800 acres just west of Santa Barbara encompass more than two miles of Pacific Ocean frontage. Listed with Kerry Mormann of Berkshire Hathaway HomeServices and Anthony Punnett of Douglas Elliman Real Estate.
7. Cross Mountain Ranch (Colorado): $100 million
With 56,050 deeded acres and 168,000 leased, this Northern Colorado ranch stretches over four counties and is home to the largest elk herd in North America. Located 45 minutes from Steamboat Springs. Listed with Ken Mirr of Mirr Ranch Group.
8. Nottingham Ranch (Colorado): $100 million
Surrounded by millions of acres of national forest and BLM land, this cattle ranch carries 1,200 animal units and includes 1,200 acres of pivot irrigation and 2,000 acres of flood irrigation. Listed by Ed Swinford and Brent Rimel with Slifer Smith & Frampton.
9. Rancho Agua Grande (Texas): $100 million
Located where the Texas Hill Country meets the Edwards Plateau, these 17, 132 acres rank as one of the most significant live water ranches on the market in the Lone Star State today. Listed by Howard Hood with Hood Real Estate.
10. Veale Ranch (Texas): $95 million
Located 11 miles from downtown Fort Worth, this working cattle ranch is an outstanding long-term investment with substantial development opportunities and key highway and rail access in place. Listed by Bryan Pickens with Republic Ranches.