Combination of adjacent Montana listings creates peerless 4,751-acre property with world-class recreational features.
Tom Brokaw's West Boulder Ranch and the Old Steen Place, an adjacent portion of the Burnt Leather Ranch, were sold by Fay Ranches to an unnamed buyer on September 28. No financial details were revealed.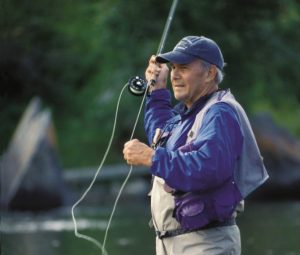 Consisting of 4,128 acres, the West Boulder Ranch sits at the base of the Absaroka Mountains and abuts the Absaroka-Beartooth Wilderness. This region of South Central Montana offers prime habitat for trophy elk, mule deer, whitetail deer, antelope, and Hungarian partridge. Owned by the Brokaw family for almost 30 years, the West Boulder was listed for $17.9 million. The adjacent 623-acre portion of the Burnt Leather was listed for $6.95 million. The combination of the two holdings now boasts 3 miles of frontage on the highly coveted West Boulder River.
Greg Fay of Fay Ranches had the listing on both the West Boulder and the Burnt Leather. "Seeing a single buyer combine these two stellar properties is a dream come true not only for me, but for the sellers and the buyer. Bigger is better – for wildlife, for the landscape, and for that world-class fishery." Branif Scott of Fay Ranches represented the buyers.