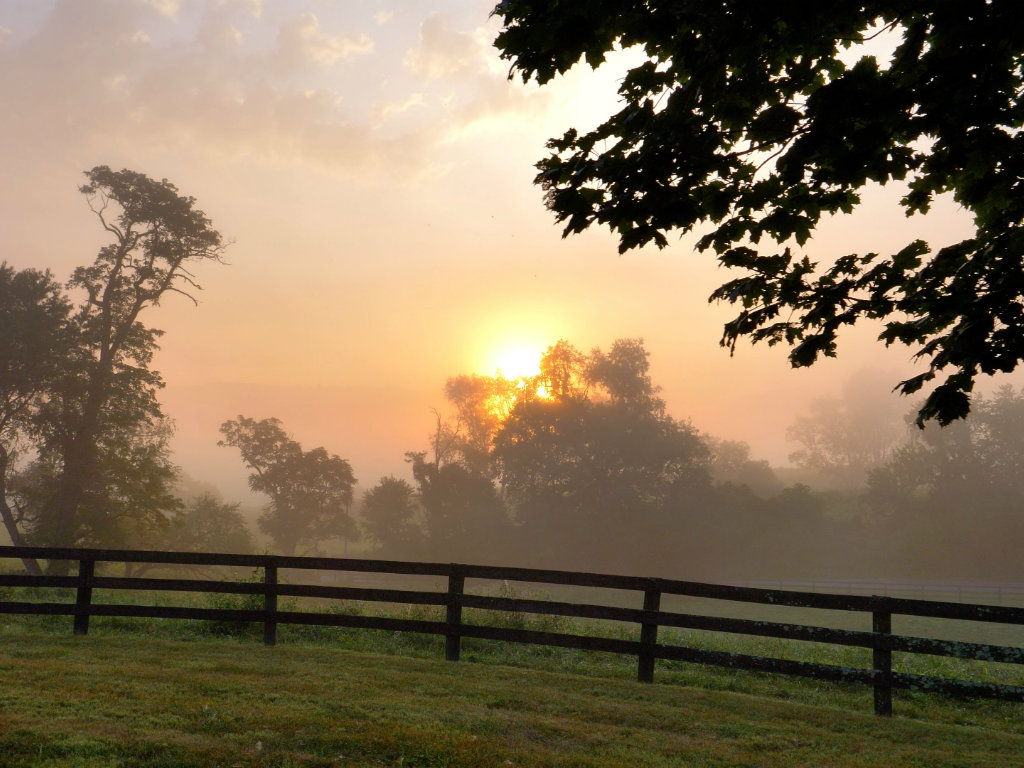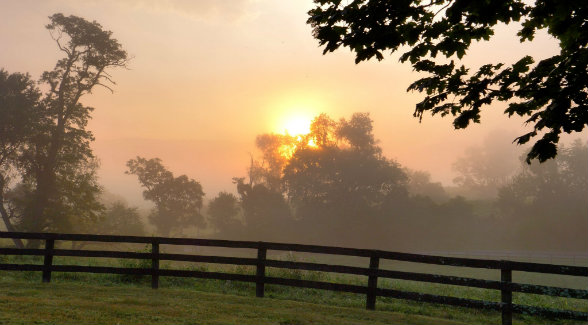 Rich with history, blessed by Mother Nature, and graced by a world-class location, the offering of ELDON STOCK FARM ranks as a once-in-a-lifetime opportunity for the savvy, conservation-minded investor.
By ERIC O'KEEFE
Long BEFORE LEWIS AND CLARK shoved off from Pittsburgh, and more than a century before Horace Greeley exhorted veterans of the Civil War to "go West, young man, and grow up with the country," the largest landowner in American history hired a distant relative to survey a portion of his five-million-acre estate that straddled "The Blew Ridge."
Thomas Fairfax, Sixth Lord Fairfax of Cameron, was the only peer to reside in the Colonies. But it was not His Lordship's peerage that endowed him with such vast holdings. It was his mother's estate. Known as the Northern Neck, the Culpeper lands lay between the Potomac and the Rappahannock Rivers, and they extended from the waters of the Chesapeake all the way to West Virginia.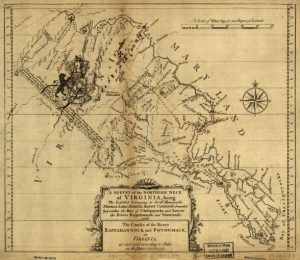 In 1747, Lord Fairfax took up residence on the Potomac, intent on generating greater rents from his holdings. Surveys were required, hundreds of them, and Fairfax selected a tall, strapping teenager for the task, one George Washington.
Decades before he led the Continental Army to victory in the War of Independence, the Father of Our Country was a surveyor. Not a planter — he would only become a landowner after he inherited his father's estate and, later, his brother's estate, which included Mount Vernon — but a surveyor.
The significance of Washington's chosen profession to the development of our nation is woefully understated. Land has been and remains to this day America's greatest asset. From Spanish land grants that predate the signing of the Declaration of Independence to the Homestead Act that propelled the settlement of the West, our history is replete with examples of the critical value of a reliable plat. With one in place, progress ensues. Without metes and bounds, the rule of law cannot follow. Instead, what emerges are disputes that last decades and even centuries.
No wonder the 16-year-old was singled out by his powerful cousin. Legions of squatters had already taken root on the Northern Neck. How else could Fairfax bring order to his vast holdings, let alone monetize them?
Although it was his very first job, Washington was handsomely compensated: "a doubloon … every day and sometimes six pistoles," writes Andro Linklater in Measuring America. Linklater notes that Washington's wages of $100 per week were roughly equivalent to what he would be paid as the first president of the United States 50 years later.
Washington subsequently received his surveyor's license from the College of William and Mary and was named the first surveyor of Culpeper County. In that capacity, he completed more than 190 surveys between 1749 and 1752. One in particular, a township in the northern reaches of the county, stood six blocks long and three blocks wide. In the centuries since, it has never exceeded a few hundred souls. But its excellence is in its name, not its size, for it was the first to be christened Washington nationwide.
Today, that township is nicknamed "Little Washington" to distinguish it from our nation's capital an hour away.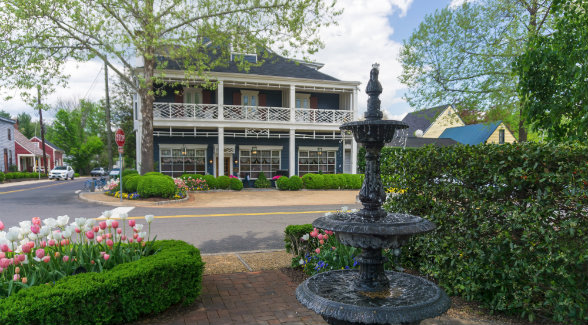 Thanks to Patrick O'Connell, who founded the Inn at Little Washington in 1978, this colonial gem has blossomed. The Inn's Michelin three-star rating and 23 bedrooms and suites have transformed its six blocks into a true destination venue. Some 158 souls now call it home; many are urban refugees seeking an ideal blend of the Virginia hunt country with easy access to Dulles International and D.C.
None of these advantages existed when Bill Lane first arrived. The year was 1961, and the CEO of Chicago's General Binding Corporation was doing what he did best: sensing opportunity. He had already transformed a small trade bindery into a global office products brand. He soon hatched an equally audacious plan.
Lane had a pronounced weakness for land. And where the Piedmont meets the Blue Ridge just east of a renowned Shenandoah National Park landmark known as Old Rag, he was smitten. His first purchase, seven parcels in 1961, totalled 3,200 acres. All told, he stitched together 60 separate tracts to create a 7,100-acre farm more typical of the 18th century than the 20th. And all of it can be found just 70 miles from 1600 Pennsylvania Avenue.
As an outsider, Lane wasn't bound to apples, the dominant crop of the region. Instead, he recognized that Eldon's rolling pastures and generous rainfall were ideally suited to beef cattle. In due course, he had Eldon's Red Delicious replaced with red-and-white Herefords.
Exceptional managers were charged with enhancing productivity, beginning with Bill Oliver, a well respected Virginia stockman. John Genho followed. John's father, Dr. Paul Genho, served as president of Farmland Reserve and chairman of the board of AgReserves. He also spent nine years as general manager at King Ranch and 17 years managing Deseret Ranches in Florida.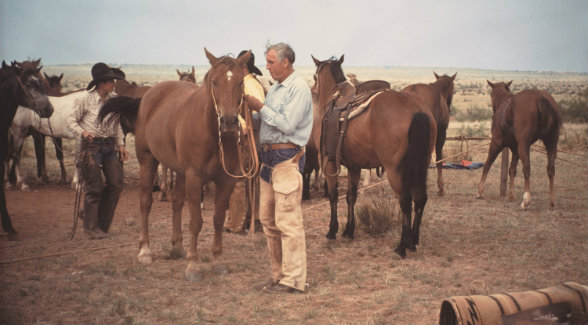 Given this pedigree, it is no surprise that John Genho has advised breed associations and cattle operations worldwide in the adoption and implementation of genetic testing. Since 2005, John and his family have called Eldon home.
Thanks to Bill Lane's vision, the stewardship of generations of Lanes, and the talents of Bill Oliver and John Genho, Eldon's 11 square miles embody the best attributes of a stock farm, one that balances a proven grazing operation with judicious timber thinning, valuable hunting leases, and rental income from the sturdy homesteads that once anchored a select number of tracts.
A crucial sidebar. Bill Lane took the lessons he learned in Virginia's Piedmont and subsequently applied them on a much grander scale to one of the most storied ranches in the history of the American West, New Mexico's famed Bell Ranch. A 656,000-acre Mexican land grant that dated back to 1824, The Bell had been divvied up into six parcels by Waggoner Ranch heir Guy Waggoner in 1947. Five were then sold off.
In 1969, Lane learned that The Bell's 131,000-acre headquarters as well as its iconic brand had come to market. Not only did he acquire the very heart of Pablo Montoya's grant, but within five years, he had more than doubled the size of his New Mexico holdings to 290,100 acres.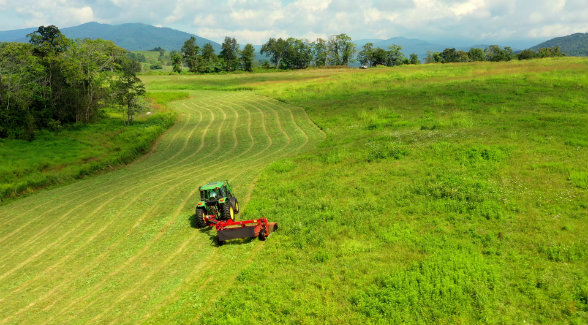 In 2010, the Lane family found an exceptional steward to continue the legacy of The Bell in John Malone. They are now undertaking a similar quest with Eldon Stock Farm. As with The Bell, the family's trusted consigliere, Art Schiller, is helming the project. Schiller retained the listing broker on The Bell, C. Patrick Bates of Bates Land Consortium, to market this landmark holding.
Since 1970, this seasoned broker has closed 640 transactions involving nearly 2.6 million acres worth more than $2.7 billion. Bates shares the $75 million listing with his son, Scott, and Joseph L. Taggart and Jonathan McGrath of LandVest.
"Imagine Bill Lane's astonishment at being able to assemble a tract like this in the 1960s. Next, consider how much it has appreciated over the 50 years of the Lanes' stewardship. Lastly, consider its value in another 50 years. Whoever can appreciate this will be our buyer," Bates says. Scott Bates points out that Eldon holds significant conservation value not only to Rappahannock County but to the entire Chesapeake Bay region.
Warning
: Undefined array key 0 in
/home/domains/dev.landreport.com/public/wp-content/plugins/elementor-pro/modules/dynamic-tags/acf/tags/acf-url.php
on line
34
Warning
: Undefined array key 1 in
/home/domains/dev.landreport.com/public/wp-content/plugins/elementor-pro/modules/dynamic-tags/acf/tags/acf-url.php
on line
34
Please sign me up to receive breaking news and updates from The Land Report: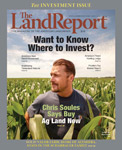 Chris Soules, aka America's most famous farmer, tells his story in The Investment Issue, which focuses …
For more than a decade, Jason Newsted and his family have retreated and recharged in …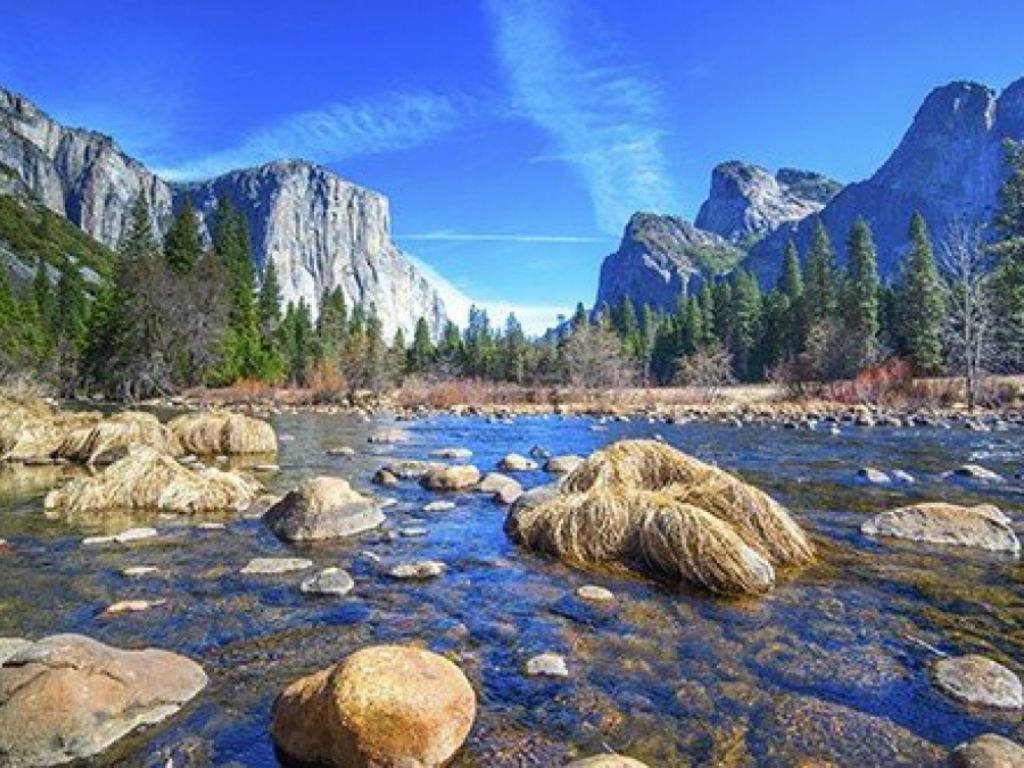 The bipartisan effort represents the largest investment in public lands in more than a half …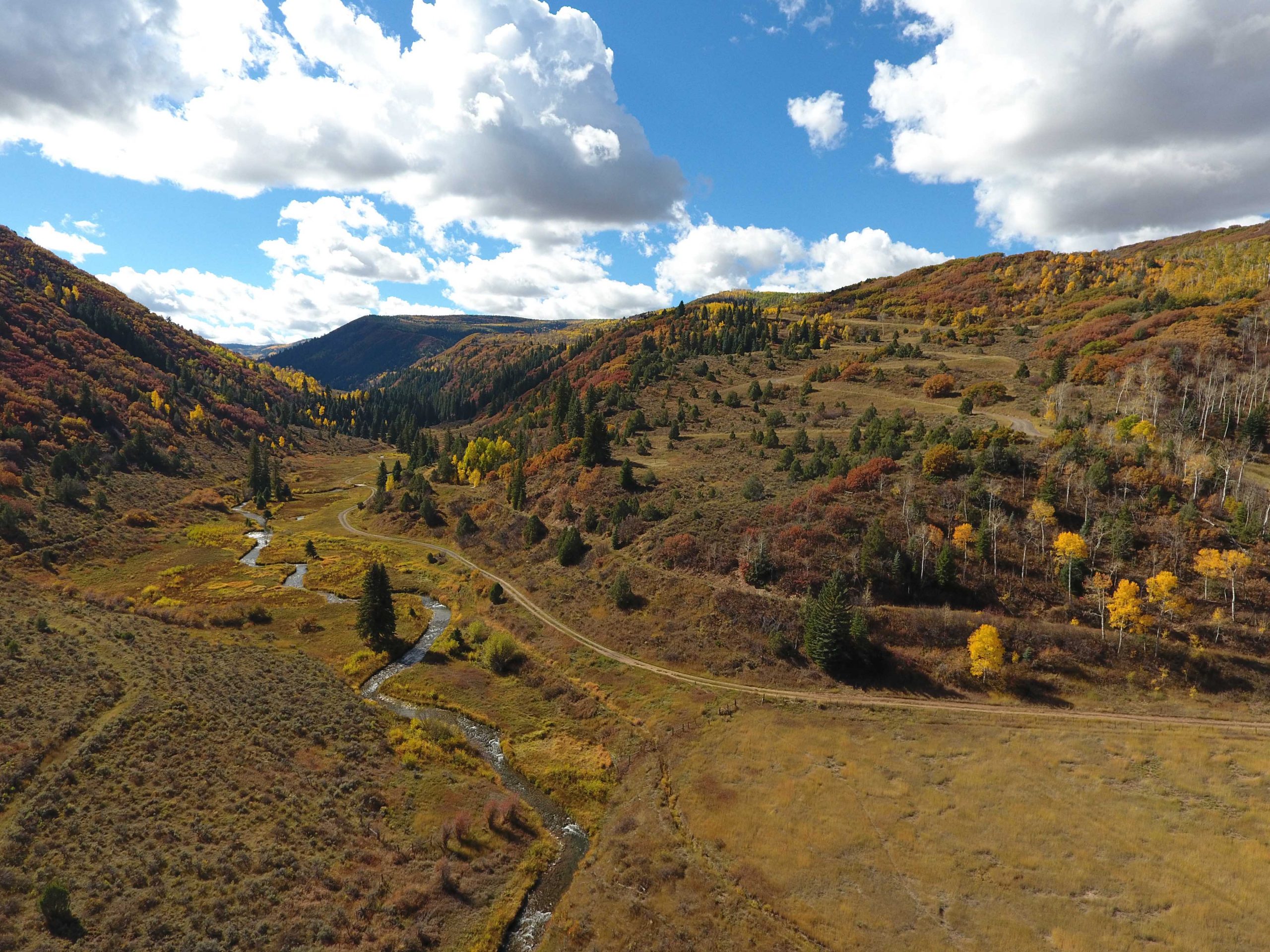 For those who are passionate about outdoor pursuits, the next great adventure can't come soon enough.