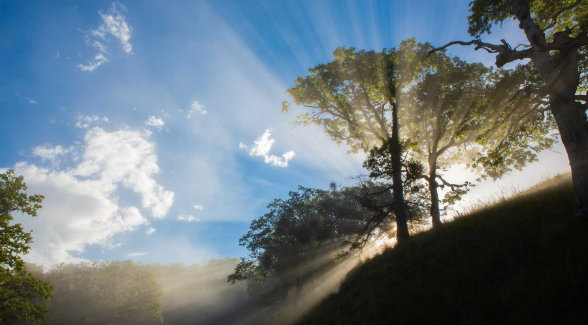 Legacy properties in the Rockies, Northern California, and Southern California get repositioned to sell.
Colorado's 52,896-acre Cross Mountain Ranch, Northern California's 26,601-acre Lone Pine Ranch (pictured above), and the 157-acre Mountain of Beverly Hills have all undergone price reductions in recent weeks. But the 69 percent markdown associated with the former Santa Ynez estate of Michael Jackson ranks as the largest percentage decrease of all. Originally listed for $100 million in 2015, the King of Pop's 2,698-acre property was relisted by a new team in 2017 for $67 million. In February 2019, a $31 million price tag was announced the same week that an unflattering documentary titled Leaving Neverland debuted on HBO. Kyle Forsyth and Suzanne Perkins of Compass have the listing.
One of the most diverse operating ranches on the market today, Cross Mountain is listed with Ken Mirr of Mirr Ranch Group. It originally came to market for $100 million and is now listed for $70 million (a 30 percent adjustment). Lone Pine Ranch, which is listed with Bill McDavid of Hall and Hall, is a rare large acreage holding in Mendocino and Trinity Counties that was assembled by Dean Witter, founder of Dean Witter & Company. The asking price was recently reduced from $31 million to $25 million. Twice the size of Disneyland, the Mountain of Beverly Hills came to market last summer as the most expensive land listing in the nation: $1 billion ($6-plus million per acre). Earlier this month, the asking price was reduced by $350 million to $650 million. Aaron Kirman of Pacific Union International has the listing.