The Sweet Potato Whisperer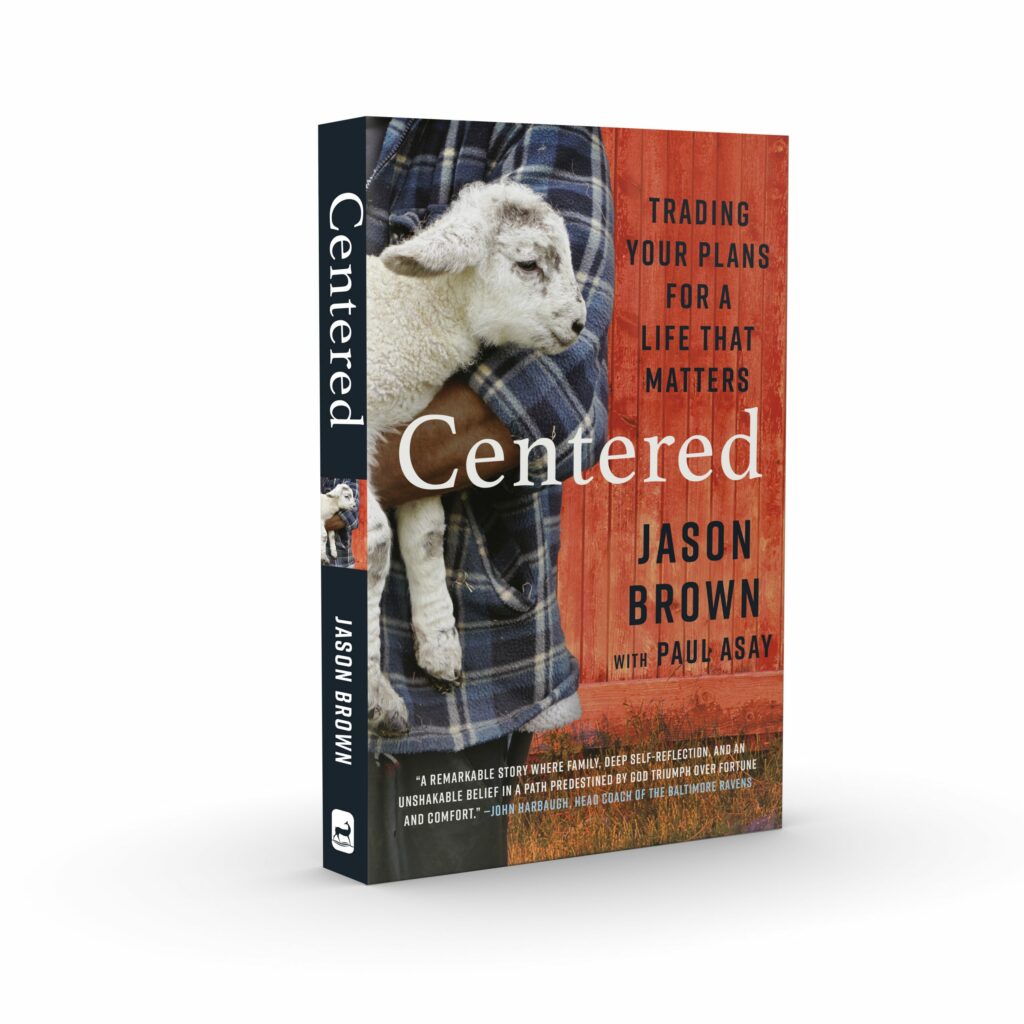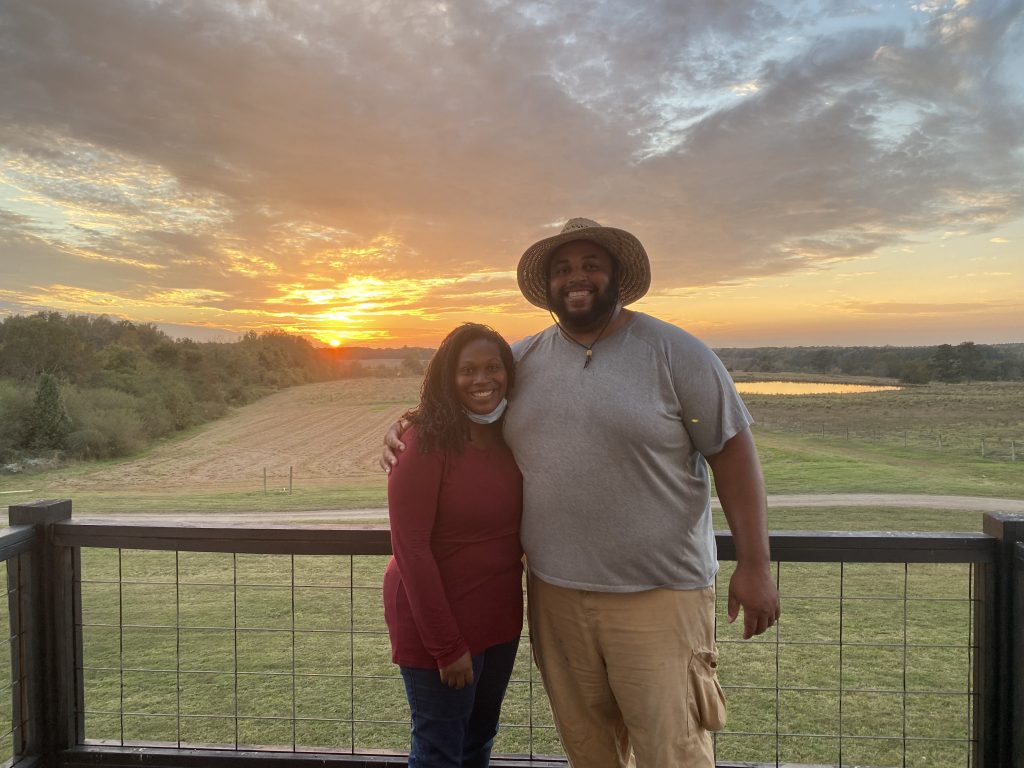 BY CARY ESTES
To football fans, it's known as "the trenches." It's the battlefield that runs the length of the line of scrimmage where jumbo-size athletes toil in obscurity, digging and sweating and struggling to control every precious inch. That's precisely where Jason Brown dwelled for more than a dozen years, earning a football scholarship to the University of North Carolina as an offensive lineman and then spending seven successful and lucrative seasons as a starting center in the NFL with the Baltimore Ravens and the St. Louis Rams.
But in 2012, at the age of 29, Brown walked away from football's fortunes and — along with his wife, Tay, and their growing family — entered a new set of trenches. Or, as he put it, "I was being called to a different field."
That field turned out to be a 1,000-acre tract of farmland in North Carolina that the Browns christened First Fruits Farm. In the decade since, Jason has been digging and sweating and struggling to again take control of the ground, though this time as part of a larger calling from God.
Brown has detailed his amazing transformation from football player to sweet potato farmer in a new book Centered (Random House), which he wrote with journalist Paul Asay. It is the story of a man who traded his plans "for a life that matters," and discovered this life in a hot, dusty field far from the perks and privilege of the NFL.
"I knew that in my transition from football to farming, God was creating a transformative story," Brown said during a phone call earlier this summer. "It's a testimony, but God is the author. … I want to tell everybody just how awesome and miraculous God has been in our lives."
A fast-paced 203 pages, Centered can be read in a day or two. But its message will linger longer. The story is about farming, but the focus is on faith and family, especially the support Brown received from Tay, who is mentioned prominently throughout.
Brown came from a strong farming background. His grandfather, also a North Carolinian, owned a 200-acre farm near Yanceyville. He also battled racism as leader of the local chapter of the NAACP.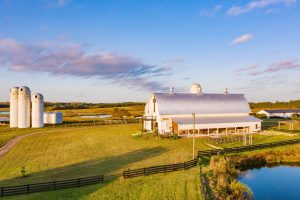 "My grandfather was a farmer," Brown writes. "He stared down droughts and floods, and wasn't about to be frightened off by men in sheets." But as the situation grew more violent, the Brown family — including Brown's father, Lunsford — moved to Washington, D.C. It would be nearly 20 years before the family returned to North Carolina, just before Brown was born in 1983.
Even then, Lunsford stayed behind in D.C. for another 16 years, holding down a government job and doing freelance landscaping on the side. When Brown made visits to D.C. to see his father, he often helped with the landscaping, which, he writes, is how he learned that "working the land is hard work, but rewarding work."
Athletics did not enter Brown's life quite as quickly. He was cut from his middle school baseball team, and when he started going to high school, he was more interested in the band than in football. But the late bloomer ultimately became a star athlete. He went on to earn first-team All-ACC honors at North Carolina (UNC).
During his junior year at UNC in 2003, Brown's older brother, Ducie, died in the Iraq War while serving in the Army. Brown's description of his close relationship with his brother — and how Ducie helped shape him — provides some of the book's most poignant moments.
Brown was chosen by the Baltimore Ravens in the fourth round of the 2005 NFL draft. He played well enough over the next four seasons to be signed to a five-year, $37.5-million contract with the St. Louis Rams in 2009. The record-setting contract made him the highest-paid center in NFL history.
Brown fell into many of the trappings of the NFL lifestyle. He bought a 12,000-square-foot house with marble fireplaces. Although he was a teetotaler, the house had two massive bars, which were stocked with all sorts of expensive liquors including a $1,500 bottle of Louis XIII Cognac. But as his playing career hit new heights, Brown's life was reaching depressing lows.
"My identity and self-esteem were wrapped up in football," Brown writes. "I'd fallen in love with football, and football wasn't loving me back anymore. … My marriage was broken. My family was broken. My life was broken."
It was a time, Brown writes, "when our bank accounts were full, but our hearts were empty." So Brown turned down offers to remain in the NFL for the 2012 season and instead embarked on a new calling as a farmer, even though he admits, "most folks thought
I had lost my mind."
"I'd built a career on spray-painted grass and artificial turf," Brown writes. "God told me to dig deeper, to sink my hands into the earth and pull goodness out of it."
The second half of Centered segues into Brown's fascinating transition to the farm life and details obstacles he encountered along the way. This includes losing many of the millions he had saved throughout his NFL career in questionable investments as well as learning how to farm. In each instance, Brown says God answered his prayers through people who helped him at exactly the right time.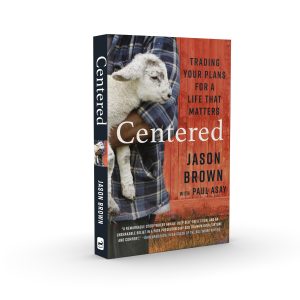 For example, Brown's initial harvest in 2014 of 120,000 pounds of sweet potatoes was accomplished with the help of more than 600 volunteers from the Society of St. Andrews. He received unexpected donations or discounts on essential equipment, including a brand-new 6125M John Deere row crop tractor, which replaced his cranky, old Allis-Chalmers.
"I knew my family had my back, but little did I know the community was going to rally around me as well," Brown tells me. "That has led to some of the most encouraging moments through it all."
The Browns give away most of what they grow to food banks and churches, keeping just enough to feed their family (which is up to eight children) and help pay the bills. Jason says providing that generosity was part of the calling that lured him away from football.
"We're sharing God's love in a practical way," Brown says. "Food is a constant need that every single one of us has. Everybody has to eat. So when it comes to making an impact and giving back, the most practical way is through hunger relief."
But while Brown undoubtedly is giving back by making financial sacrifices most people can't imagine, he writes that farming has given him so much more. It has made his overall life more enjoyable and left him at peace. He is, as the title says, centered.
"Every seed we plant is almost like a little prayer," Brown writes. "When we put it in the ground, it's a way of saying, 'I believe. I believe you will grow.' Farming gives us a front-row seat for what it looks like to walk in faith every day, and what the harvest of that faith can be."  
Warning
: Undefined array key 0 in
/home/domains/dev.landreport.com/public/wp-content/plugins/elementor-pro/modules/dynamic-tags/acf/tags/acf-url.php
on line
34
Warning
: Undefined array key 1 in
/home/domains/dev.landreport.com/public/wp-content/plugins/elementor-pro/modules/dynamic-tags/acf/tags/acf-url.php
on line
34
Please sign me up to receive breaking news and updates from The Land Report: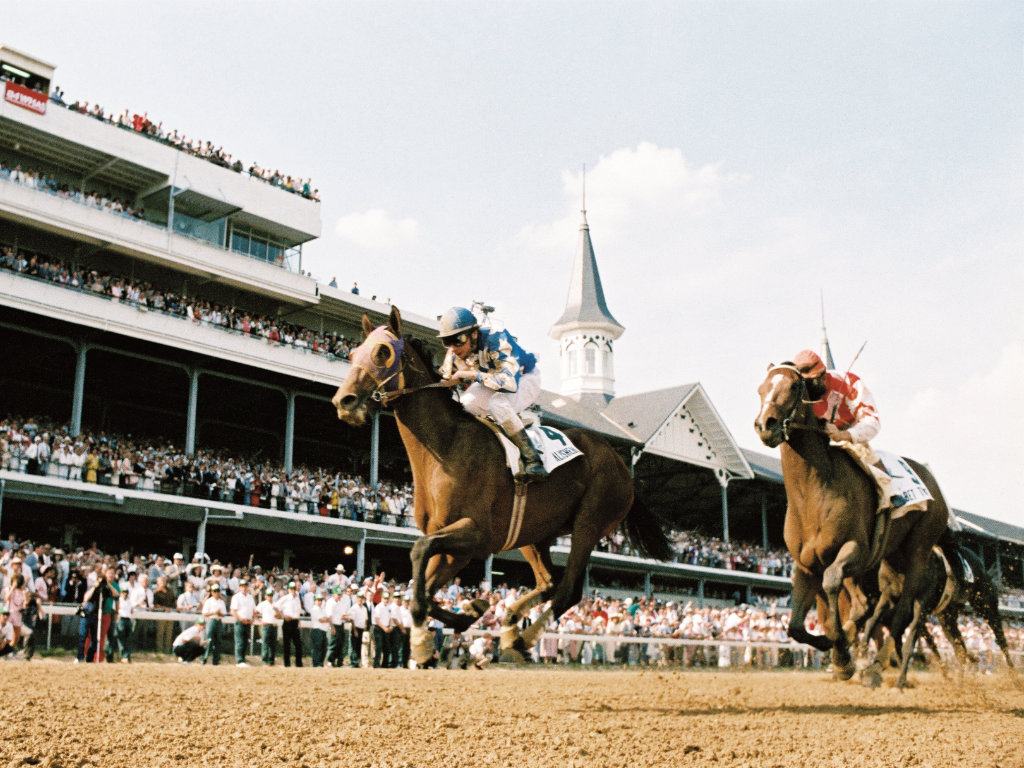 In our inaugural Land Report 100 (right), Midland's Scharbauers ranked No. 78 with 113,532 acres. …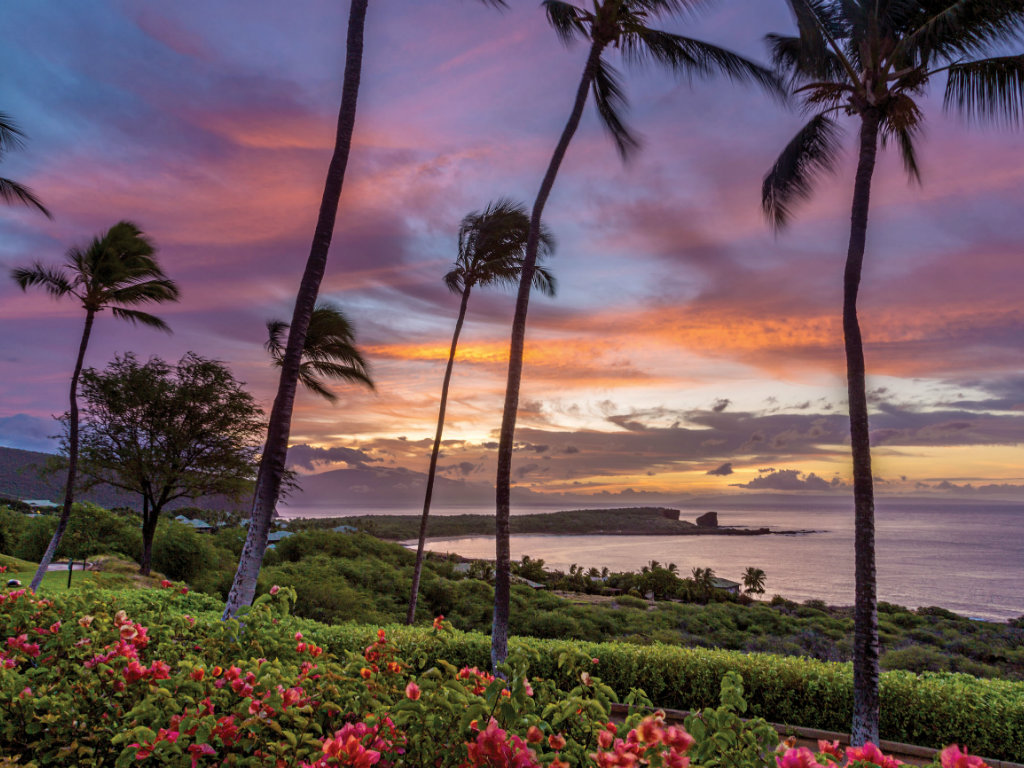 Two Hawaiian islands. Two large landowners. Two completely different experiences. BY JIM BYERS On Lanai, …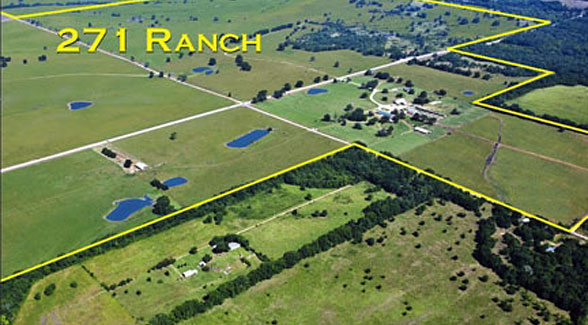 One of the last remaining large parcels near Aspen, the 838 acres that comprise Craig …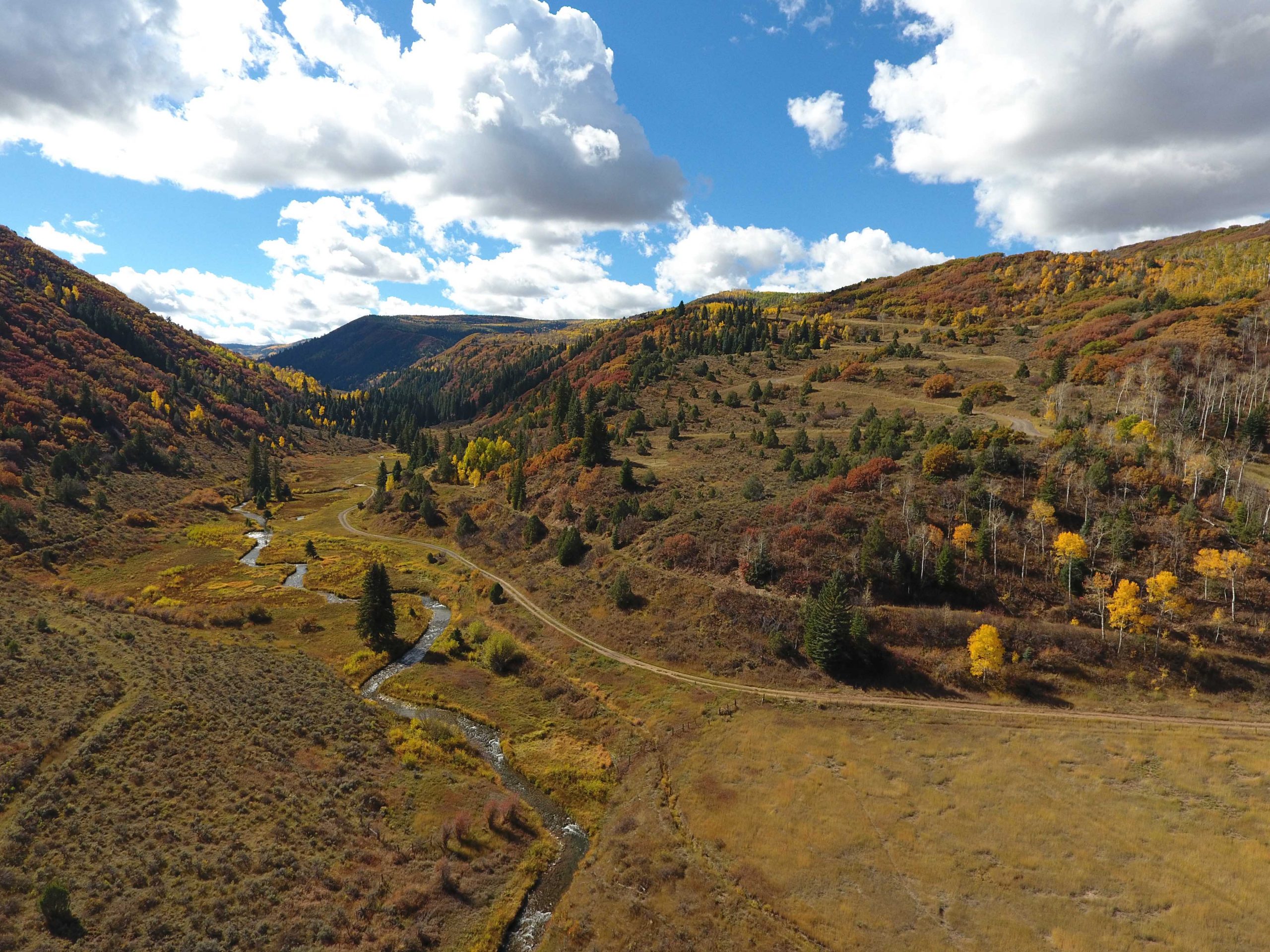 For those who are passionate about outdoor pursuits, the next great adventure can't come soon enough.