Landmarks

,

Landowners

,

Ranchland
Taylor Sheridan Takes the Reins at the Four Sixes
By Henry Chappell
Photography by Wyman Meinzer & Gustav Schmiege III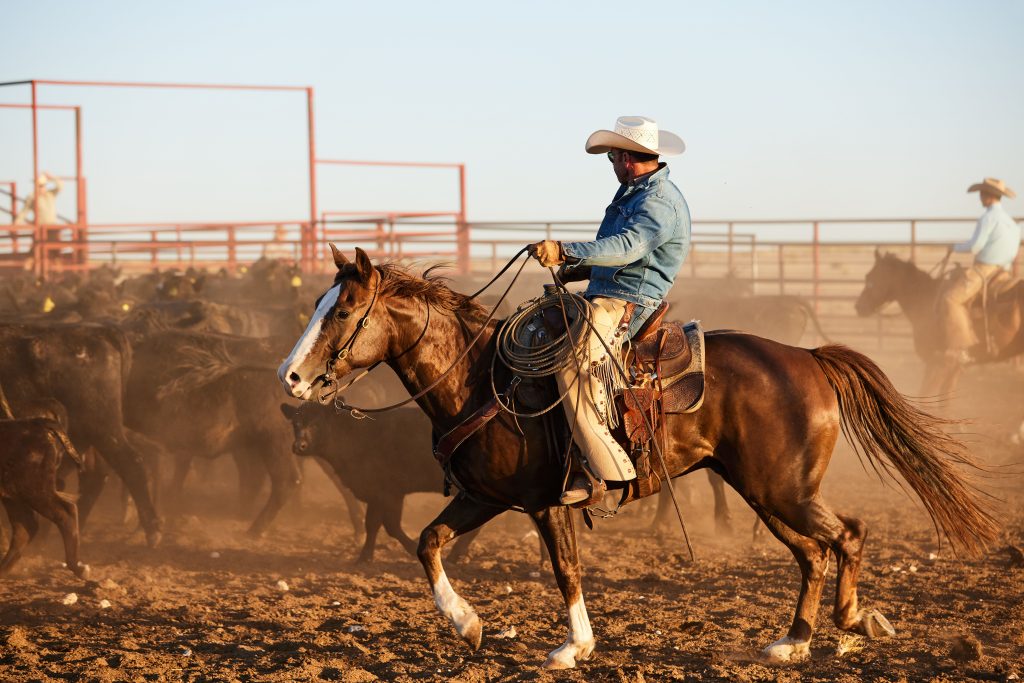 Although numerous obstacles delayed the sale of the Four Sixes, Taylor Sheridan persevered and ultimately acquired the iconic Texas landmark.
As transactions go, the 2021 Deal of the Year didn't break from the gate quickly. In the words of ­Taylor Sheridan's broker, Don Bell, "There was a long gestation period," as Sheridan and his partners navigated a pandemic while inventorying a ranch that had been in the same family since 1870. But by January 2022, the Oscar-nominated writer and creative force behind Yellowstone and 1883 prevailed. The change of hands marks a tectonic shift in a world where the Sixes has set the highest standards of excellence and innovation. For the seller, price was not the lone consideration. Equally important was that the new owner acquire all three divisions of the ranch — the 142,372-acre Headquarters at Guthrie, 114,455-acre Dixon Creek in the Texas Panhandle, and 9,428-acre Frisco Creek just south of the Oklahoma state line. There was going to be no cherry picking the Sixes. It was all or none.
FORGING THE BRAND
In 1869, 19-year-old ­Samuel Burk Burnett purchased 100 Texas Longhorns from Frank ­Crowley in Denton, Texas. The iconic "open running six, or Four Sixes" brand came with the cattle. Over the next few years, the young cattleman grew his herd and acquired thousands of acres northwest of present-day Wichita Falls for as little as 25 cents an acre. Comanche and Kiowa raids were an ever-present threat as were the boom-and-bust cycles of ­cattle prices. During the disastrous drought of the late 1880s, hundreds of ranchers went broke as thousands of cattle perished. Not Burk Burnett and Dan Waggoner. They and other savvy cowmen leased lightly grazed Comanche and Kiowa ground for 6½ cents per acre.
In 1900, Burnett brought his herd to a 140,000-acre tract he bought from the Louisville Cattle Company in King County. Two years later, he added 110,000 acres along Dixon Creek in ­Carson and Hutchinson Counties. When the era of open-range grazing ended, his Longhorns were gone, replaced with registered Shorthorns and Herefords. Burnett ultimately ran pure Herefords.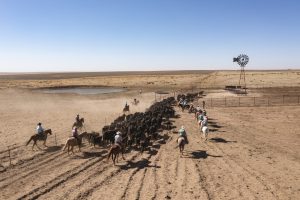 In 1921, drillers struck oil at Dixon Creek, which became one of the largest gas fields in the US. Crude from that first well flowed for half a century. Upon his death in 1922, Burk ­Burnett's estate was held in trust for his son Tom's yet unborn child, Anne Valliant Burnett. Fifty-eight years later when "Miss Anne" died in 1980, her only daughter, Anne Windfohr Marion, inherited the Burnett empire, which included not only the Four Sixes but the Triangle Ranch as well.
Thanks to her grandfather, the Sixes had established a reputation for superb ranch horses. Anne Marion did more than just continue that tradition. She transformed the Quarter Horse industry. In 1982, she hired Dr. Glenn "Doc" Blodgett DVM to upgrade the ranch's horse program from pasture breeding to artificial insemination. Under Blodgett's leadership, the Sixes stood top studs including Special Effect, Streakin Six, and the legendary Dash for Cash. In 1994, Doc performed the first embryo transplants and eventually grew the stallion battery from six to 20. In recent years, Sixes stallions have bred some 1500 mares annually, on-site and by ­shipping frozen semen.
In 2016, Burnett Ranches added Frisco Creek to serve as a weaning ground for fall calves prior to shipping. Away from the ranch, Yellowstone was becoming the most popular series on television. Taylor Sheridan wanted to feature a real-life ranch to a public hungry for all things Western. "I think the audience is ready to see an element of this show that's just about ranching," he says. "There's no one trying to take the land. It's just, 'Here is a day in the life of a ranch.' And if you're going to show the most storied ranch in America, you have to start with the Four Sixes."
GETTING ACQUAINTED
After setting his sights on connecting with someone at the Sixes, Sheridan reached out to a friend, Randy Bloomer. As the owner of Bloomer Trailer Manufacturing, the Texan knows everyone who is anyone in the Quarter Horse world. And that includes at the Sixes. At Sheridan's request, Bloomer arranged what turned out to be a memorable meeting with Sixes General Manager Joe Leathers and Horse Division Manager Doc Blodgett.
"Joe and Doc took me in the cook shack, sat me down, and gave me a lecture on Los Angeles folks and immorality," Sheridan recalls with a grin and a laugh.
"I said, 'Guys, whoa! I'm from Texas. I'm here to tell the story of this ranch. If we don't educate people about this way of life, it's going to go away.' Joe stormed off. I turned to Doc and said, 'Trust me, please. Just watch Yellowstone.' He said, 'Oh, we've seen every episode.'"
Sheridan passed muster. Soon afterward, he got a call from Anne Marion. "She said, 'I don't want any violence or sex.' I said, 'There won't be any violence but just a little sex.' She laughed and said, 'OK, I trust you.' I said, 'Thank you. I understand the magnitude of what I'm asking. I'll take good care of the ranch.'"
Unfortunately, Anne Marion did not live to see the stories filmed on her ranch. On February 12, 2020, after 40 years at the helm of the Four Sixes, she died at 81. Per her will, the ranch would not pass to another heir.
When it came time to market the Sixes, the list of brokers was one name long. Sam Middleton had spent decades working directly with Anne Marion, acquiring and selling land. In December 2020, he took on her final assignment.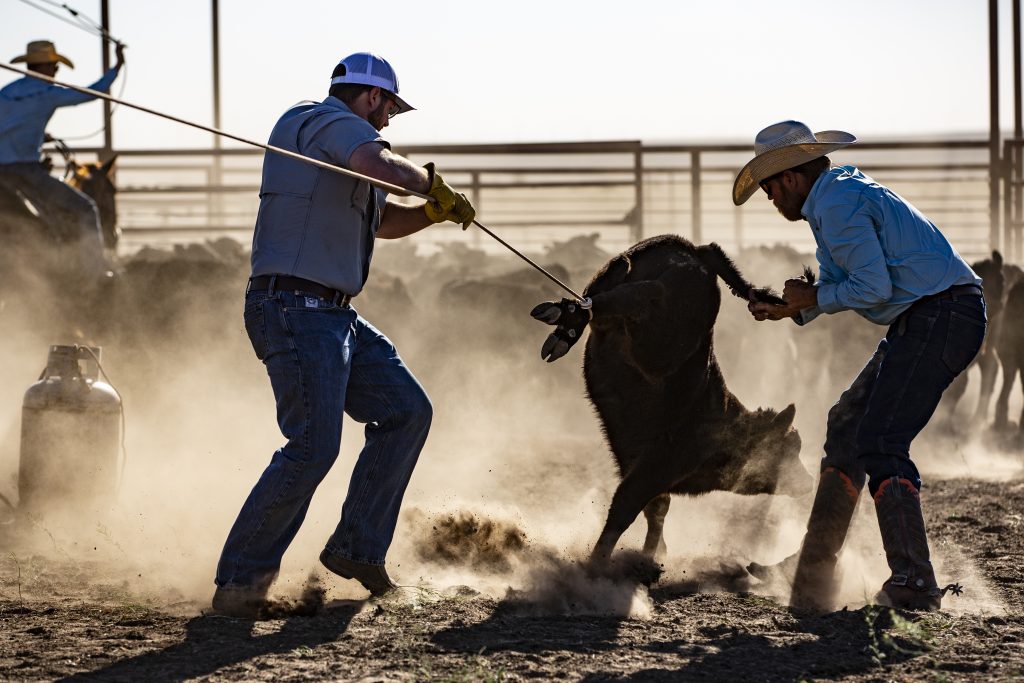 ON THE MARKET
From Architectural Digest to the Wall Street Journal, news of the $341 million listing by Chas. S. ­Middleton and Son went global. The ensuing hunt for potential buyers had all the makings of a calf scramble: high hopes at the beginning and more than a few broken hearts when it was over.
For Don Bell, the Sixes represented a once-in-a-lifetime opportunity. A seven-time American Quarter Horse Association (AQHA) World Champion, Bell currently serves as an AQHA director at large. Since closing the door to his show horse business, he has built Don Bell Properties into a leader in the United Country Real Estate network by specializing in equestrian properties in the horse country west of Fort Worth.
Bell knew Taylor Sheridan through his connections in the cutting horse community. He mentioned this to his business partner, Milt Bradford, and they agreed that Sheridan would be an ideal buyer for the ranch­ — someone interested in all three divisions.
Sheridan says, "Milt Bradford called and said that he and Don Bell had been trying to find someone who will maintain Ms. Marion's vision and continue the legacy. Milt said, 'We think that would be you.' I said, 'I'll buy it. How much?' They said, '$350 million.' I said, 'I'm about $320 million short. Give me a couple weeks.'" Sheridan put together a group of investors, crafted an offer, and got the Sixes under contract. Then the COVID-19 pandemic hit. When production on Yellowstone shut down, he made the most of his downtime. "I wrote a bunch," Sheridan says.
"I sold enough scripts that I was able to become the majority owner in the partnership." "It was a long gestation period on this one, a lesson in patience," Bell says. "We had a lot of speed bumps along the way, which is normal for a transaction of this size. There was a lot of material to be reviewed and a lot of trademark stuff."
WHAT'S NEXT
"The Sixes is an extremely well-managed ranch," Sheridan says at Dixon Creek's headquarters. "Ms. Marion wanted to be a steward of the land. She didn't need to make a profit. I feel the same way, but I don't own an oil company. I need this ranch to be profitable, and we have ways of doing that without altering that legacy."
According to Sheridan, the Sixes is one of the top five Angus cattle ranches in the country. He hopes to increasingly serve the growing pasture-to-plate demand. "COVID changed everything about our economy. It compelled people to use their computer to find things for themselves. And a lot of them have learned that the product is actually better, and they know where it comes from."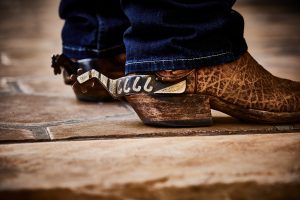 The aggressive fight against invasive brush will continue. "You can go to Guthrie and look out over tens of thousands of acres with no mesquite, no juniper, the same native grasses the buffalo grazed 300 years ago," Sheridan says.
The Texan grew up on a family ranch at Cranfills Gap. He describes his horse obsession as "a family addiction." In keeping with Doc Blodgett's philosophy, he considers constant refinement the only path to continued success. "I think the Sixes produces the best ranch horses in the world, and based on the annual Return to the Remuda Sale, the world agrees. But we can't just produce show horses. Our horses need to be able to long-trot out for 45 minutes, gather for an hour, cut 1,600-pound bulls out, and drag 50 calves to the fire. You're always looking to improve genetics."
The Burnett era was characterized by excellence and innovation balanced with continuity. Sheridan, whose Texas roots go back to the 1850s, anticipates ­"deliberate, thoughtful evolution of the ranch" in keeping with its legacy. "The Burnett family stewarded this ranch from its founding in 1870 until 2021," he says. "Now it's my job, then the job of my son, and the job of his son or daughter after him."
Warning
: Undefined array key 0 in
/home/domains/dev.landreport.com/public/wp-content/plugins/elementor-pro/modules/dynamic-tags/acf/tags/acf-url.php
on line
34
Warning
: Undefined array key 1 in
/home/domains/dev.landreport.com/public/wp-content/plugins/elementor-pro/modules/dynamic-tags/acf/tags/acf-url.php
on line
34
Please sign me up to receive breaking news and updates from The Land Report: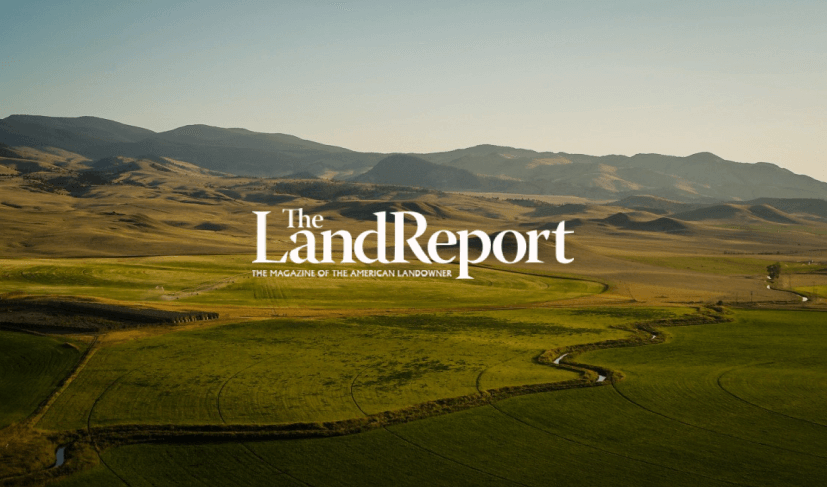 The Texas Agricultural Land Trust (TALT) launched the public phase of a $10 million fundraising …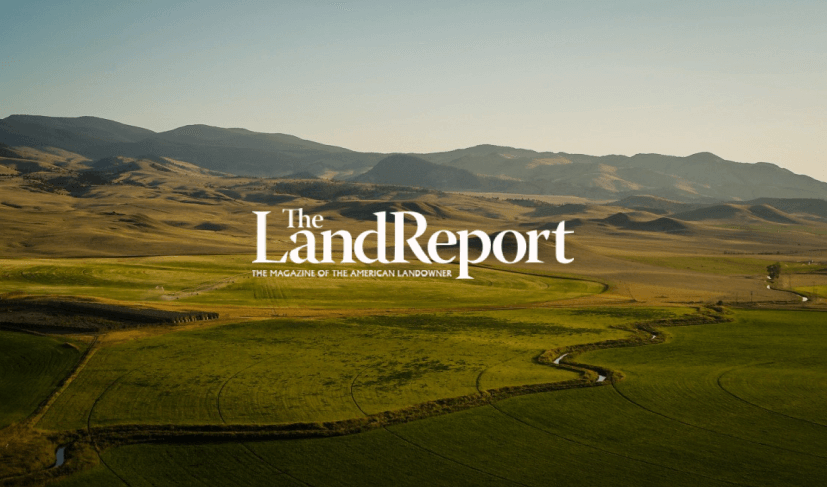 Review The Land Report's checklist of key elements to a 1031 Exchange and learn about Exchange Requirements, Qualified …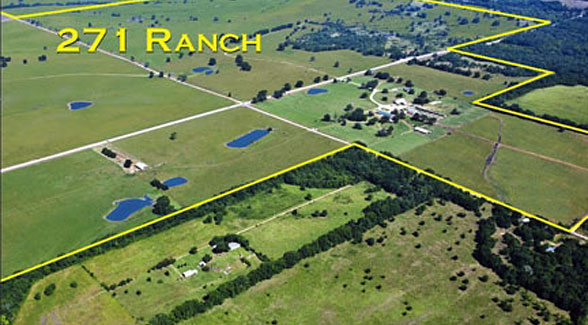 Located in one of the Hamptons' most exclusive enclaves on the banks of the tranquil …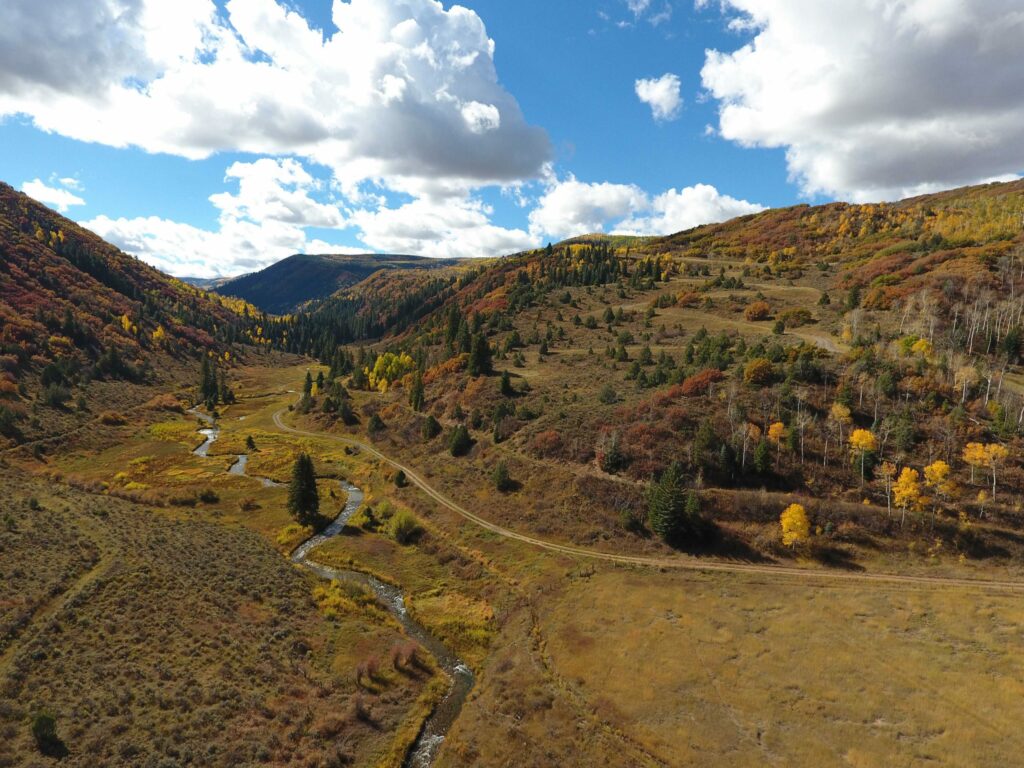 For those who are passionate about outdoor pursuits, the next great adventure can't come soon enough.