Land Report 100

,

Landowners
New Mexico's leading private landowner welcomes guests to his remarkable getaways.
By Lisa Martin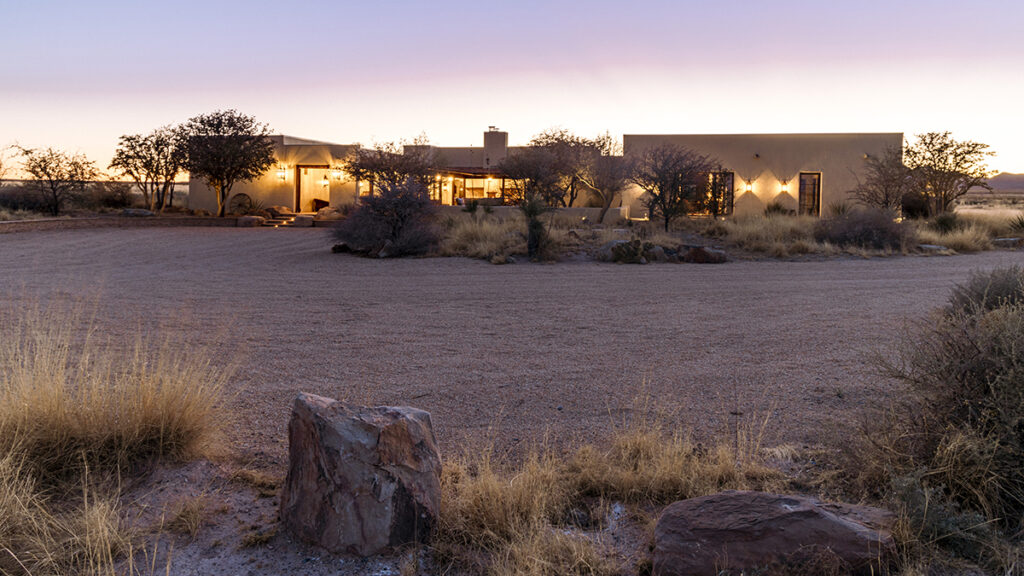 THE HACIENDA AT ARMENDARIS Constructed in 2006, Ted Turner's enchanting residence is available to only one group of guests at a time. Photo Credit: DEANN McBRIDE
Ted Turner was country before country was cool. Today, everyone from hipsters to corporate CEOs is clamoring to stake a claim to the great outdoors. But more than 35 years have passed since the founder of CNN bought his first ranch in Toston, Montana. Since then, he has acquired more than two million acres, funded the visionary Turner Endangered Species Fund, created the Turner Institute of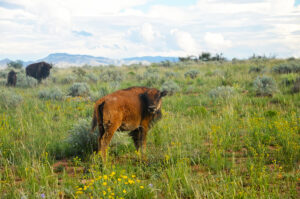 Ecoagriculture, and assembled the largest privately owned herd of bison on earth.
Turner is the largest private landowner in Nebraska, and his 1.1 million acres in New Mexico make him that state's leading landowner as well. Earlier this year, the legendary entrepreneur told his team at Ted Turner Reserves that the time was right to welcome guests into his home.
Beginning in October, Ted Turner Reserves will debut Armendaris Reserve, a 362,885-acre New Mexico landmark located at the northern reaches of the Chihuahuan Desert. In typical Turner fashion, there is a WOW factor that will make the experience unlike any other:
Only one group of guests can stay at the Hacienda at Armendaris at a time. Better yet, they will have exclusive access to all 500-plus square miles.
"To have one family stay in one home on more than 300,000 acres is like an Airbnb on steroids," says Lindsay Curry at Ted Turner Reserves. "It's a truly singular experience to go out and be completely by yourself among all of these wide-open spaces."
The menu of activities at Armendaris Reserve is as vast as the landscape. One possibility? Exploring the desert landscape on a wildlife tour — pure Instagram fodder thanks to inevitable encounters with desert bighorn sheep, bison, elk, javelina, mule deer, and oryx. Want to play it cool? Consider kayaking, jet skiing, or fishing on Elephant Butte Lake. Dinner will be nothing short of spectacular. Not only will guests at Armendaris enjoy the services of an in-house -private chef, but in summer, they can picnic al fresco and witness one of the most amazing phenomena in North America: the ascent of more than a million Mexican free-tailed bats into the sky from the Jornada Bat Caves.
It's one of the unique experiences available to guests at Ted Turner Reserves in New Mexico, which includes 550,000-acre Vermejo Reserve, the 156,000-acre Ladder Reserve, Sierra Grande, a spa and wellness retreat offering natural, geothermal hot springs, and, beginning in October, Armendaris.
"Here we have these spectacular properties where so much work, money, and effort has gone into restoring them and bringing balance back to the landscape," says Jade McBride, president of Ted Turner Reserves. "You can feel it as soon as you cross the boundary of one of these properties. You know it's a special place."
The Ted Turner Reserves mission — connecting people with nature — is another legacy of the CNN founder, who famously donated $1 billion to the United Nations a generation ago. A father of five and grandfather of 14 who will celebrate his 84th birthday in November, Turner launched Ted Turner Reserves in June 2015. His goals for the venture, which encompasses 1.1 million acres of his landholdings, is to ensure the survival of these natural landscapes for future generations.
"You can feel it as soon as you cross the boundary of one of these properties. You know it's a special place." – JADE MCBRIDE, TED TURNER RESERVES
McBride admits the launch of Ted Turner Reserves faced some daunting challenges. He learned this firsthand in 2016 when he was hired to manage the operations at Vermejo.
While interviewing for the job, Turner Enterprises CEO Taylor Glover made it clear to McBride that creating a first-rate guest experience "had turned out to be harder than expected."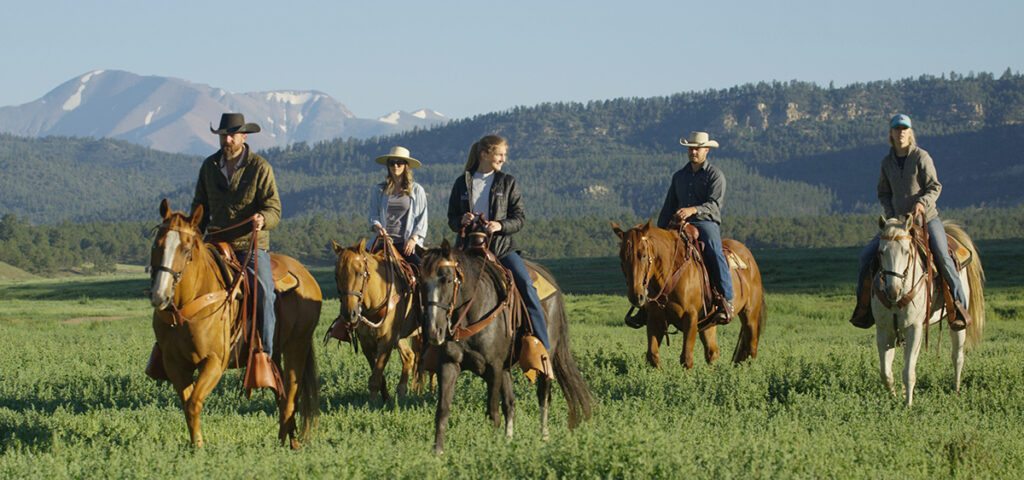 Take, for instance, bottled water. A typical resort regularly purchases palettes of bottled water for its guests. But the nearest town to Vermejo Reserve — Raton, New Mexico — didn't recycle plastic.
"If you're passionate about conservation, but there is no recycling, it's almost a sin," McBride says. "We created this spectacular accommodation, but it needed to evolve."
McBride singles out the response of one Turner Reserves steward as an example of this evolution. When asked his occupation, the employee didn't reply, "I'm a dishwasher."
Instead, he said, "We do conservation work, and I'm here to save the Rio Grande cutthroat trout. We get to use our hospitality work to do the work we're all passionate about."
McBride has witnessed this transformation firsthand. Early on, the company reached out to Colfax County to work with officials to set up a lodging tax. The resulting half-million dollars in revenue generated by guests at Vermejo has been a boon to the cash-strapped county.
"We care about everything from the health of our soil to the health of our community," McBride says. "That's Ted's vision, and it's completely in line with my values to leave a place better than you found it."
A paramount example of this ethos is the extraordinary commitment to the Bolson tortoise. The rarest of the five tortoise species native to North America, the Bolson was listed as an endangered species in both the US and Mexico. By 2018, however, teams supported by the Turner Endangered Species Fund had produced more than 840 hatchlings. This species literally owes its existence to the breeding programs on the Ladder and Armendaris Reserves.
"If you're in the business of saving an endangered species, you don't have a short-term vision of that," McBride says. "With the cutthroat trout, we're trying to restore native fishing to waters so they won't be at risk ever again. That's the type of work that Ted has done."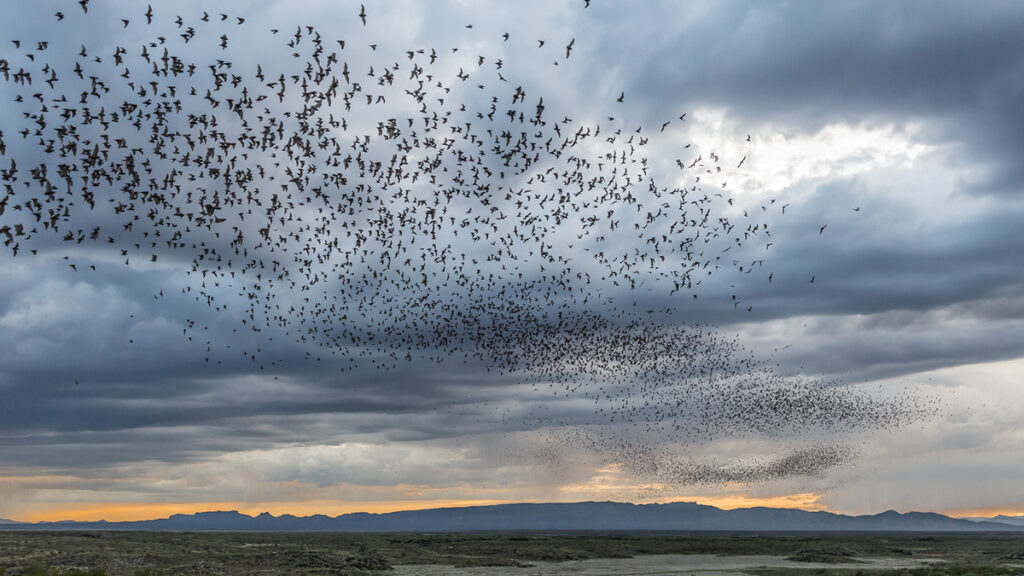 The Turner Endangered Species fund works with universities and scientists to study a host of creatures, from the Northern Rocky Mountains gray wolf to the Aplomado falcon. Since 2006, nearly seven million bats have died in North America due to an outbreak of white-nose syndrome. Their number is being replenished by the more than one million Mexican free-tailed bats who make Armendaris their home each summer.
"The bat experience took my breath away," Curry says. "It's like having a front row seat to a filming of National Geographic." As the bats emerge, hawks take wing and do their best to snatch their prey mid-flight.
Long before the bats began using Turner's property as a maternity ward, dinosaurs roamed the semi-desert grasslands during the Cretaceous period approximately 65 million years ago. Guests at Armendaris can see their bones firsthand, and they can also scout for pottery shards created by the Mimbres, an indigenous people who inhabited the arid region more than 1,000 years ago.
"You can view a decorated piece of ancient pottery right where it was left and honor it by leaving it for others to see," Curry says. "I can't think of another experience like that in the hospitality realm." Safeguarding archaeological sites has long been a priority for Ted Turner Reserves.
While out exploring, which could include hiking or mountain biking, guests might choose to bring along a picnic basket or snack. That bottled water? Guests receive refillable bottles, which they may take with them when they head back home. Guides tote five-gallon coolers on excursions, and filling stations are strategically placed just in case.
"We've made the decision to reduce whenever possible. If we can't reduce, we're going to reuse. If we can't reuse, we're going to recycle. And if we can't recycle, then we're going to refuse," McBride says. To that end, reserve chefs source as much as possible locally. They don't buy produce that is not sustainably packaged.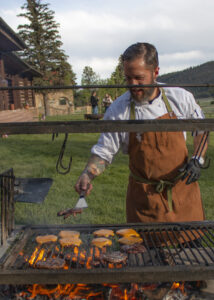 The Hacienda's kitchen received an upgrade in advance of the launch. It was the first renovation since theHacienda's construction in 2006. Inspired by a European hunting lodge, the Hacienda features 14,000 roof tiles imported from San Miguel de Allende.
Simultaneous to the opening of Armendaris is the reintroduction of the Country House at Ladder Reserve, which enjoyed an extensive remodel in the first half of 2022. Turner opened the Ladder — a 156,439-acre ranch northeast of Armendaris — to guests five years ago. Like Armendaris, the main attraction remains the outdoors, dovetailing with Ted Turner Reserves' mission statement: connecting people with nature.
As for the founder, he makes it a point to speak with McBride weekly, offering encouragement with a dusting of wisdom. Earlier this summer, McBride visited Turner in Montana. Diagnosed with Lewy body dementia four years ago, Turner hasn't lost his trademark spark and determination.
"There is no quit in him," McBride says, a touch of wonder in his voice. "He is still this incredibly determined fireball. I hope that determination is in every employee he's been able to touch. That no-quit attitude will live way beyond Ted."
Warning
: Undefined array key 0 in
/home/domains/dev.landreport.com/public/wp-content/plugins/elementor-pro/modules/dynamic-tags/acf/tags/acf-url.php
on line
34
Warning
: Undefined array key 1 in
/home/domains/dev.landreport.com/public/wp-content/plugins/elementor-pro/modules/dynamic-tags/acf/tags/acf-url.php
on line
34
Please sign me up to receive breaking news and updates from The Land Report: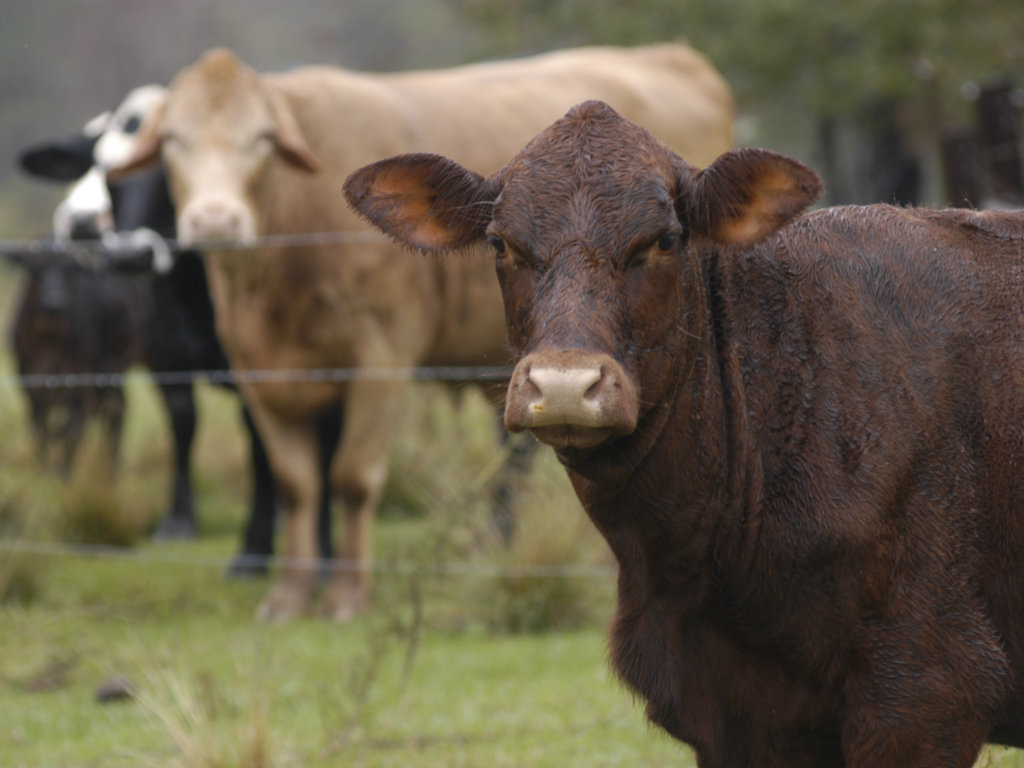 The price of beef climbed to $5.96 a pound in April.  The USDA's 2014 food …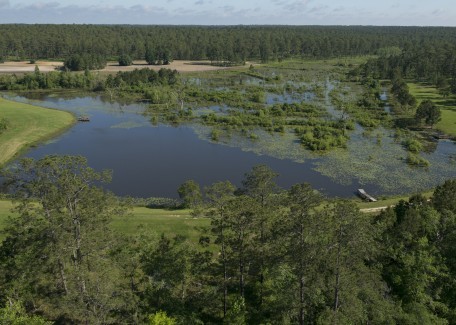 Of all the places in the Lower 48 to find a bird-hunter's paradise, the South …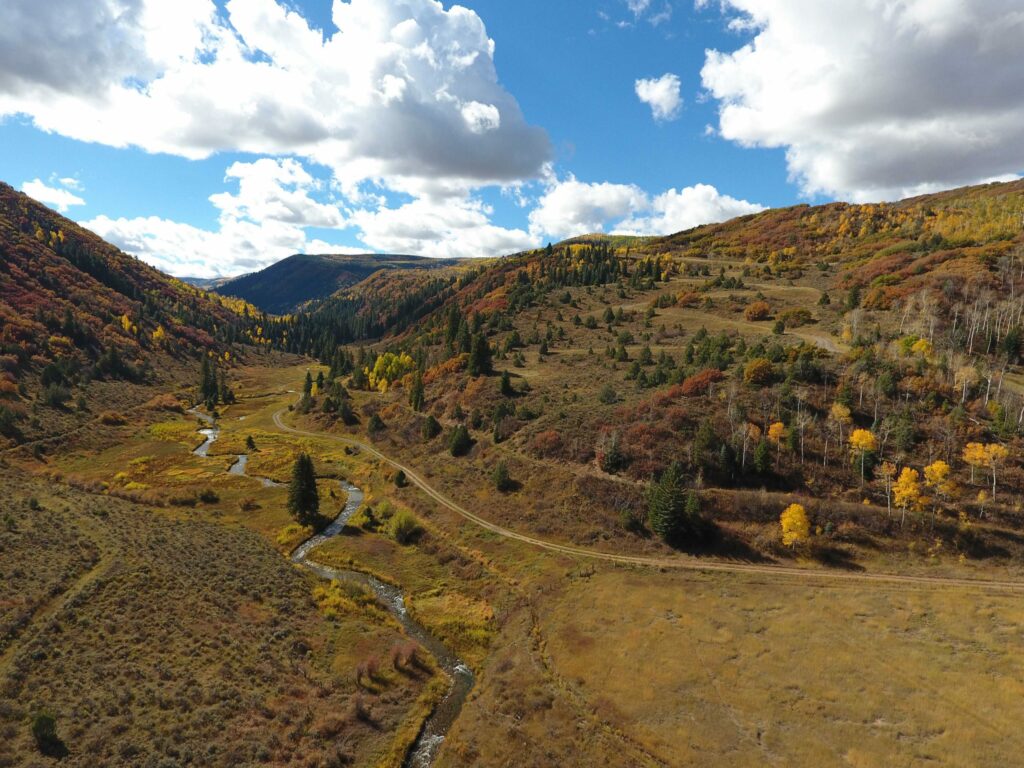 For those who are passionate about outdoor pursuits, the next great adventure can't come soon enough.