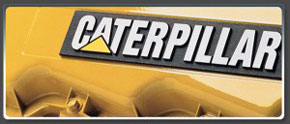 In the midst of a mounting avalanche of bad economic news, I thought it worth singling out one company with strong ties to the land that continues to shine. Earlier this month, Caterpillar announced that it was paying a quarterly dividend for the 300th consecutive quarter. Keep in mind that 300 quarters = 75 years in a row. Here is the announcement from the corporate website:
PEORIA, IL – The Board of Directors of Caterpillar Inc. (NYSE: CAT) today declared a quarterly cash dividend of forty-two ($0.42) cents per share of common stock, payable November 20, 2008, to stockholders of record at the close of business October 20, 2008. With this announcement, Caterpillar has completed its 75th year–300 consecutive quarters–of paying dividends to stockholders.
"Since paying that first dividend three-quarters of a century ago in the midst of the great depression, Caterpillar has faced many challenging economic circumstances including those facing the global economy today," said Caterpillar Chairman and Chief Executive Officer Jim Owens. "Based on Caterpillar's long-standing and conservative management philosophy, the company weathered those turbulent economic and financial conditions making dividend payments to our stockholders every quarter starting in 1933. Moving forward, Caterpillar is better positioned than ever before to build on this track record as we continue deploying our global business model to create value for our customers while rewarding our stockholders," Owens added.
The $0.42 dividend maintains the dividend rate from the previous quarter and is 17 percent higher than the dividend paid one year ago. Including the announcement today, Caterpillar's cash dividend has nearly tripled since 1998.
About Caterpillar:
For more than 80 years, Caterpillar Inc. has been making progress possible and driving positive and sustainable change on every continent. With 2007 sales and revenues of $44.958 billion, Caterpillar is the world's leading manufacturer of construction and mining equipment, diesel and natural gas engines and industrial gas turbines. The company also is a leading services provider through Caterpillar Financial Services, Caterpillar Remanufacturing Services, Caterpillar Logistics Services and Progress Rail Services. More information is available at: http://www.cat.com/.