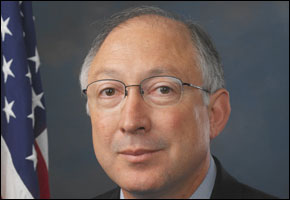 Landowners in the West will have one of their own heading up the Interior Department in the new Obama Administration. According to published reports, Sen. Ken Salazar (D-CO) will be named the 50th Secretary of the U.S. Department of the Interior later this week by President-elect Barack Obama.
Salazar is no stranger to readers of The Land Report. The Colorado native has been one of the staunchest opponents of the Pinon Canyon expansion in the southeast portion of the Centennial State. The proposed expansion of the Fort Carson training ground includes doubling the size of a military exercise area by acquiring land owned primarily by locally owned cattle operations.
Salazar and his brother, John, a US congressman, are fifth-generation Coloradans who grew up working on a family-owned ranch in the San Luis Valley of Southern Colorado. After studying political science at Colorado College and earning a law degree from Michigan, he rose to political prominence as Colorado's attorney general. He won his Senate seat in 2004.