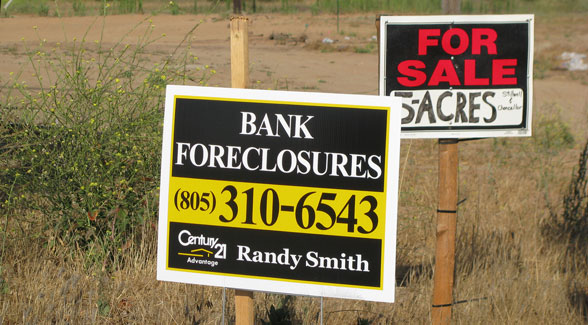 A University of Florida study has put a number on just how badly the economic crisis has impacted rural land values in the Sunshine State. The study concludes that land values plummeted 55 percent in 2008 from highs one year previously.
The study focused exclusively on rural land, mostly those outside of urban areas that would have been hot spots for development just prior to the worldwide economic collapse.
"In some cases, it's almost like a fire sale," said Rodney Clouser, the UF professor of food and resource economics who led the survey.
The study found the northern part of the state most affected with values dropping the aforementioned 55 percent.
Farmland, that which traditionally would be the main focus of The Land Report readers, saw declines that reached as much as 26 percent.
What's worse is the predicted continued decline in 2009.
Land prices are expected to continue their drop through 2009 – although not as dramatically as in 2008. Survey responses from individuals involved in the Florida real estate market predict an overall drop between 5 and 17 percent.