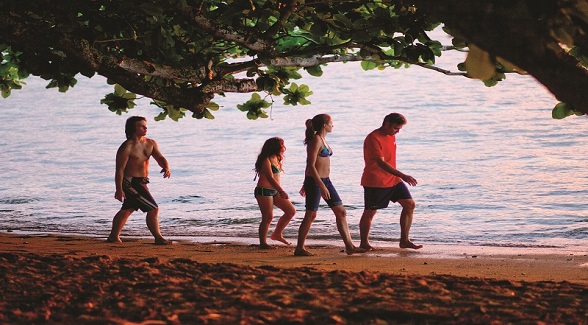 By Eric O'Keefe
Great movies about landowners and their families have long been a staple of filmmakers. Gone With The Wind, Giant, and Shane immediately come to mind. Few in recent memory can equal the dream run The Descendants has enjoyed during the 2012 awards season. Honors have piled up, including Golden Globes for Best Drama and Best Actor (George Clooney). The Fox Searchlight film received five Oscar nominations – Best Picture, Best Actor, Best Director, and Best Film Editor – with Director Alexander Payne, Nat Faxon, and Jim Rash winning Best Adapted Screenplay.
In addition to this deluge of critical acclaim, The Descendants has been a resounding success at the box office. At press time on March 1, The Descendants had pulled in more than $130 million at box offices worldwide, a figure bound to increase in the aftermath of the Oscars. Scripted and directed by Alexander Payne (Sideways), the production was budgeted for a mere $20 million. As the lead, Clooney goes against character; Shailene Woodley and Amara Miller measure up as his two daughters. An old pro, Beau Bridges, plays a wonderfully conniving cousin. And Nick Krause is a total scene-stealer as a tagalong family friend.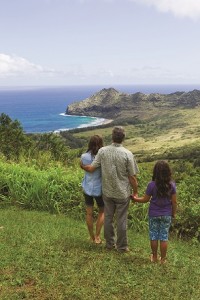 The Descendants was adapted from Kaui Hart Hemmings's acclaimed 2007 debut novel of the same name. At the center of Hemmings's story is Matt King, Clooney's character, a middle-aged father of two who is equal parts inept parent, shell-shocked husband, and reluctant Hawaiian land baron. King is neither hero nor anti-hero. He's a flawed man who gets the wind knocked out of him by a series of surprises that are his own making as well as the legacy of his one-of-a-kind Hawaiian heritage.
In creating this pivotal character, Hemmings highlighted a rarefied group of Hawaiians: those who can trace their heritage back six and seven generations to the marriages of native Hawaiian royalty with white missionaries and landowners who settled on the islands. [For more insight, see "John Palmer Parker" of Parker Ranch fame in Land Report Winter 2008.]
In The Descendants, King's great-great-grandmother, Princess Margaret Ke'alohilani, is singled out as one of the last descendants of King Kamehameha (1758–1819). The princess not only gave her love to her haole banker, Edward King, but she also gave her lands. Centuries later, Matt King and his cousins are bound together by a priceless swath of Hawaii. The land itself is the focus of a critical subplot. As the sole trustee of his family's holdings, Clooney's character finds himself caught in merciless tug-of-war between a group of eager developers and his own greedy cousins.
Such a protagonist has immediate appeal to a certain style of filmmaker, and that was definitely the case with Alexander Payne. "The novel appealed to me because it's an emotional story unfolding in an exotic locale," Payne says. "It's a story that perhaps could be told anywhere, but what made the book for me was its completely unique setting among the landed upper classes in Hawaii. It's very specific to this place, yet it is also universal."
Although the Hawaiian land baron has little in common with another dubious character of Payne's creation – Paul Giamatti's wonderfully neurotic Miles in Sideways – both are clearly uncomfortable in their own skin. Likewise, as in Sideways, which celebrated the wine-growing districts of Santa Barbara County, the setting held enormous appeal for Payne.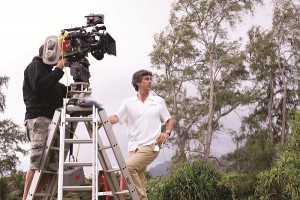 "On a filmmaking level, it was very interesting to me because I've never seen a filmic Honolulu. We see New York, Chicago, L.A., Miami, and Seattle, but this is a region we never see in films. There's a whole distinctive social fabric to life in Hawaii, and that intrigued me. I love films with a specific sense of place. I started making movies in Omaha, then I went to Santa Barbara, and now I have ended up in Hawaii," Payne says.
The Descendants was filmed on Oahu, Hawaii, and Kauai.