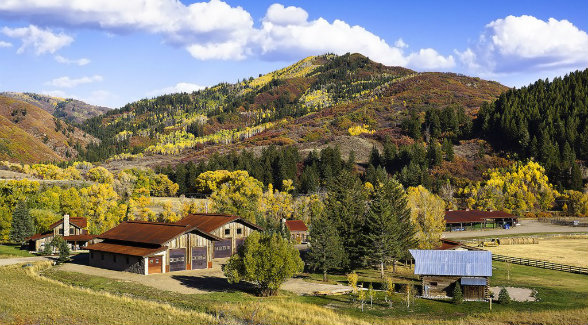 The 490-acre Sweetwood Ranch fetches $11.25 million.
After more than 1.5 years on the market, this historic ranch five miles north of Steamboat Springs has another famous owner: a Walt Disney heiress. Sweetwood Ranch was owned by Ryan Wood, a former NFL player and a co-founder of the Under Armour sports apparel brand. A Steamboat Today reporter lists the buyer as the Tamara Diane Miller Revocable Trust, an account set up for Disney's granddaughter.
Real estate broker Brian Smith, of Hall and Hall real estate, represented Wood. All parties were asked not to comment on the sale. The property sold below its asking price of $12.95 million. Penny Fletcher, a broker who also sits on the Steamboat Springs Board of Realtors, said the deal is still significant. "We haven't had a sale go down like this in a long time," Fletcher said.