Landowners

,

Sporting Properties
By TODD WILKINSON | Photography by RUSSELL GRAVES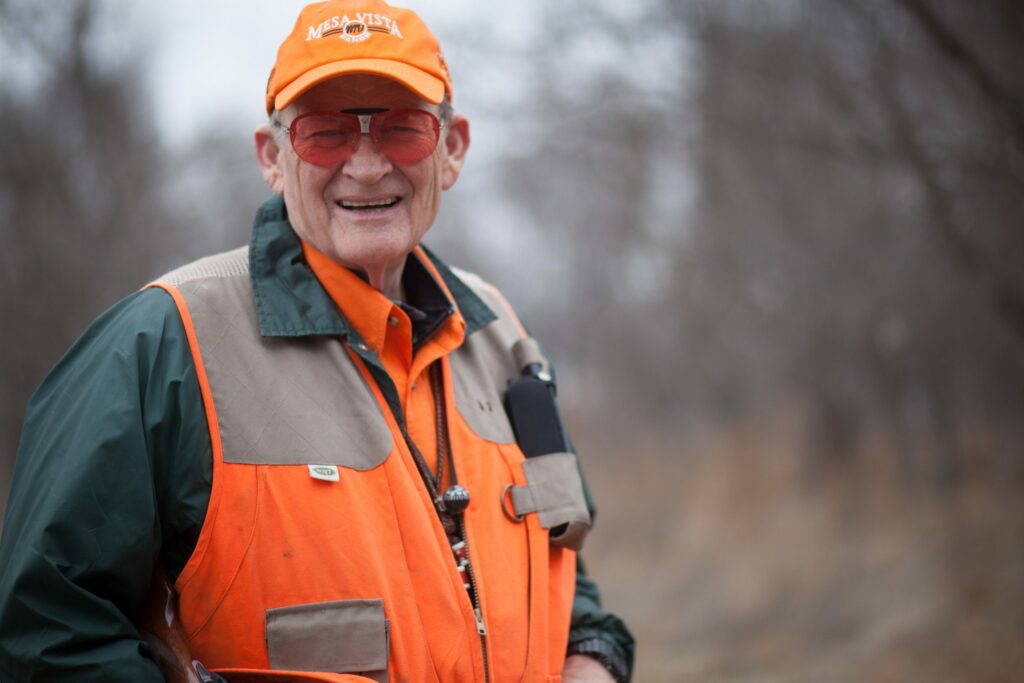 From renowned artists to leading conservationists and world-class target- and wing-shooters, all hail Martin "Bubba" Wood.
Bubba. I am not aware of a more misleading nickname than the one given to Martin "Bubba" Wood of Dallas. Across the arc of Texas quail country to the pine-filled preserves of the Southeast, Bubba Wood stories abound. It's easy to gather the impression, based upon his sheer legend, that Wood might be one of those simple-minded good old boys from the Lone Star State whose penchant for mirth makes him a fabled raconteur.
Some of this is Wood's own doing. Beyond the jocular persona of this Bubba is a guy who, when it comes to rallying people together around conservation, possesses a steady and relentless aim. This truth actually has little to do with the fact that Wood is a world champion skeet shooter and a -formidable stalker of bobwhites.
On June 4, Wood received the T. Boone Pickens Lifetime Achievement Award from the Park Cities Quail Coalition. The only downside to this honor was the fact that the award was not presented by Pickens himself, who passed away in 2019. Wood was recognized by a group of peers whose friendship he treasures most. While he'll often use his larger-than-life personality to deflect praise, the moment left him more than a little choked up.
Thanks to his decades as owner of Collectors Covey, Wood's purview also includes the world of sporting art. In addition to supporting conservation through the purchase price of the art itself, Wood has reminded me several times over the years that art is a way of declaring our values.
Born in 1940 to Frank and Bea Wood, the native Texan is the first to admit that he was "born on third base." But he quickly adds that "I've never deluded myself into believing that I hit a triple." To say that Bubba's father was in the oil and gas business is a bit of an understatement.
Frank Wood was on a first-name basis with Dwight Eisenhower. He was one of the Texas oilmen who raised money to help Ike win the White House in 1952. His young son actually met the 34th President in the Oval Office. 
Wood learned to hunt and fish at an early age. At 8, he read conservationist Francis Kortright's illustrated guide Ducks, Geese and Swans of North America. Wood could identify any waterfowl by its feathers, silhouette, profile in flight, even fledglings. When his father couldn't join his son hunting, he enlisted Ray Hale to accompany the boy. Bubba viewed Hale as a beloved older brother, then as a second father. 
"Ray was from Wichita Falls and worked for us and hunted with me all the time," Bubba told Craig Nyhus of Lone Star Outdoor News. It mattered not a whit that Hale was black and Texas was a segregated state. 
"The importance of Ray's presence in Bubba's life cannot be overestimated," says master wildlife art painter Thomas Quinn.
Wood easily could have been but never became a bon vivant. He's never been a drinker. He went to college at SMU, got a law degree, and did remarkably little with his newly minted Juris Doctor. 
"I spent several wayward years as a skeet shooter, and I had some success," he says.
 Wood was far more than a success. The Texan dominated national competitions and was named to several All-American rosters. In 1976, he won the 12 Gauge World Championship and was further honored as Champ of Champs.
After his individual triumphs, he became a team shooter, first as a member of a band of gunners known as the Armadillos and then as a member of the mythic Cosmic Cowboys. 
In a story written for Shotgun Sports Journal, John Bulger explored the origin of that assemblage with Robert Paxton, one of Wood's teammates. 
"There is a whole lot more to it than just shooting skill, although that was the crucial factor," Paxton said. 
"The Cosmic Cowboys really came about because of the leadership of Martin 'Bubba' Wood. He was the elder statesman of the group — the only adult — and initially gave the group the impetus to get together," he said.
As their leader, Wood allowed his teammates to load themselves and their guns into his Suburban and drive to competitions. He flew. 
"Sometimes personalities have a lot to do with shooting compatibility, and those five had it all," Bulger wrote. "They roomed together, ate together, practiced together, and shot together. It was a magical time to shoot as a member of the group."
Though the Cowboys teamed up for only a few years, they went undefeated. Anchoring them was Wood, who is regarded as one of the greatest shotgunners of all time. On several occasions with different gauges, Wood hit 1,000 straight clay targets. Not surprisingly, he is a member of the National Skeet Shooting Association's Hall of Fame.
At the Park Cities Quail award ceremony, Rick Snipes said that "hunting with Bubba is like hunting with Johnny Carson. He always has a quip for every circumstance. He's been so great in his life that he doesn't need to tell you about it. He can be very self-effacing, making jokes at his own expense."
Wood also stands out as an authority on sporting art. Not long after Wood opened his Collectors Covey gallery in 1978, Quinn phoned him and lectured him about the quality of the art he was selling. The mockery left Wood intrigued. He invited Quinn to Texas; they hit it off famously. Quinn remembers an outing when Wood outfitted him with a gorgeous Belgian-made side by side while the host carried a basic Remington semi-automatic. As their hunting party approached an island of bunchgrass, the dogs went on point. Guns ready, the trio stepped forward. A large covey erupted. Five birds fell. All were Wood's. He had used four shells.
The octogenarian has his own way of subjecting his pals to a combination of gentle encouragement as well as downright ribbing. 
"If Bubba decides to do something, he'll stay with it until he masters it," Quinn says. "The way I'd describe him is zealous." Take, for instance, fly fishing. Wood can read water and match flies to hatches, and he is adroit at piquing stubborn fish to rise. His passion is similar to that of a violinist who takes up the instrument and eventually comes to understand not only how to make a certain sound but how that sound is made.
Wood applied the same process to sporting art, discerning what was great, what was good, and what qualified as "a dog that just don't hunt."
At Collectors Covey, Wood became an oracle for his Texas pals — husbands and wives — who wanted to decorate their homes and offices with hunting and fishing scenes. He has represented some of the very best, including Bob Kuhn, Ken Carlson, Thomas Aquinas Daly, and Quinn. 
He created a mystique around paintings that portrayed white-tailed and mule deer, Gulf Coast fishing, and, of course, the almighty pastime of quail hunting behind exceptional bird dogs. In addition to art, Collectors Covey published 14 books. It inaugurated  the Texas Duck Stamp and channeled more than $7 million to the Texas Parks and Wildlife Foundation.
Mick Doellinger, an Aussie-turned-Texan who is regarded as a rising star of wildlife sculpture, remembers their 2006 introduction. 
"I took a few bronzes to his Dallas warehouse to critique — one was an elk bust — and in his not-so-subtle way, Bubba said, 'The facial features look more like a red stag than an elk.' He was right. I was surprised he could tell the difference. I liked him immediately."
The two became close friends, and Wood continues to offer astute critiques. "He is always up for good banter, tall tales, and a laugh," Doellinger says. "He is one of my best friends. He is one of the most knowledgeable people on hunting, fishing, shooting, and sporting art. Through his standing, he's become a strong voice for conservation."
In the late 1980s, Wood took Walter Matia under his wing at Collectors Covey. He contacted the sculptor after seeing an advertisement in Wildlife Art News promoting Matia's bronze titled Wild Turkey Pair. 
Wood called Matia and berated him for producing an edition of just seven bronzes. "Who the hell do you think you are, Rodin? How am I supposed to make any money selling these things if you cast only seven? You'll sell half to people you already know. They're good turkeys, I'll give you that. Why don't you come down here for a quail hunt, and we can talk about it," Wood suggested. Matia went to Dallas and struck up a career-enhancing friendship.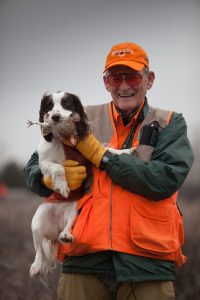 "Bubba knew what he was talking about," Matia says. "He took a personal interest in me, and he made developing my skills and career into a partnership. We are not simply art dealer and artist. We are friends who share a passion for sporting art and a deep respect for just how hard it is to do it right. My deeper knowledge of art history was something he kidded me about, but he also knew that I viewed sporting art not as a separate niche in the art world but as another legitimate way of experiencing the world. I think over our long relationship we helped each other develop more rigorous standards for what we found to be truly great work."
In 2006, dwindling quail numbers led North Texans to launch Park Cities Quail. Almost immediately, Wood contacted his close friend Boone Pickens about joining the cause. Pickens agreed but with one condition: that Park Cities Quail become the national leader in quail conservation philanthropy.
Over the next decade, a Who's Who of bird hunters came to Dallas at Pickens' request to be honored by the organization, including Ted Turner, George Strait, and Johnny Morris.
Wood did more than keep his word. In 2019, the organization eclipsed the $10 million mark in net proceeds raised for quail conservation. Cofounder Joe Crafton credits the 2021 T. Boone Pickens Award winner as being the catalyst.
"There would be no Park Cities Quail Coalition today without the influence of Bubba Wood," Crafton says.  
Warning
: Undefined array key 0 in
/home/domains/dev.landreport.com/public/wp-content/plugins/elementor-pro/modules/dynamic-tags/acf/tags/acf-url.php
on line
34
Warning
: Undefined array key 1 in
/home/domains/dev.landreport.com/public/wp-content/plugins/elementor-pro/modules/dynamic-tags/acf/tags/acf-url.php
on line
34
Please sign me up to receive breaking news and updates from The Land Report: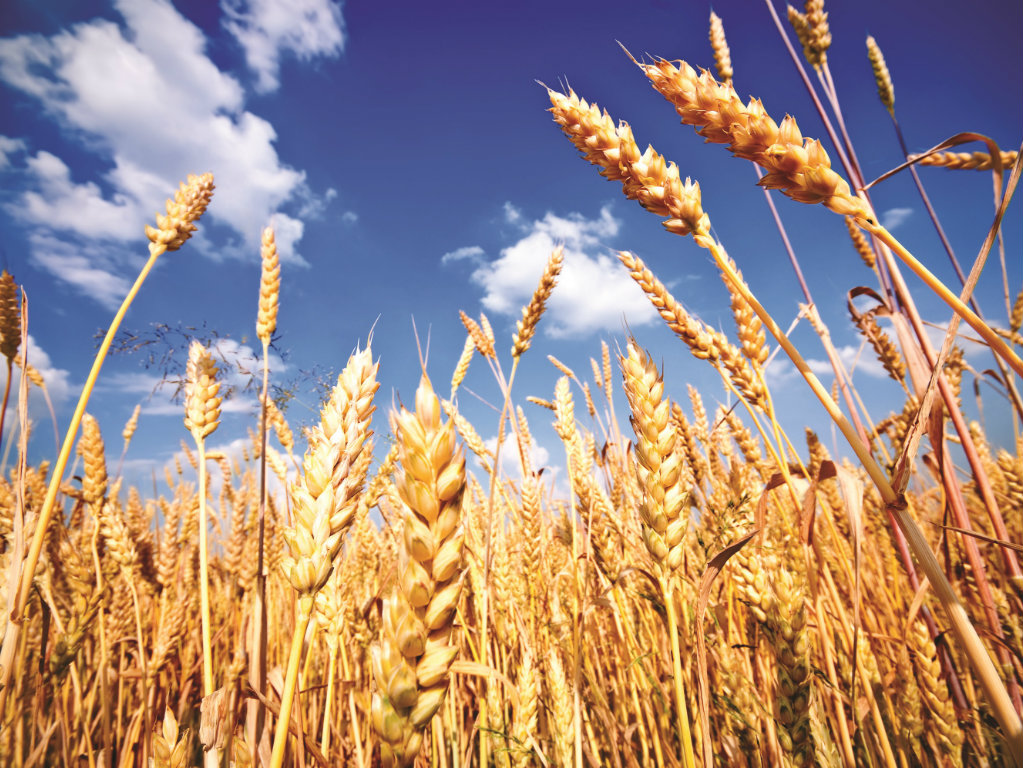 Ag lenders are reducing exposure to lending risks by requiring more farm real estate as …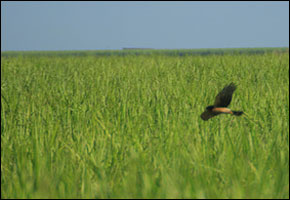 In a massive deal announced earlier today, the State of Florida will acquire almost 300 …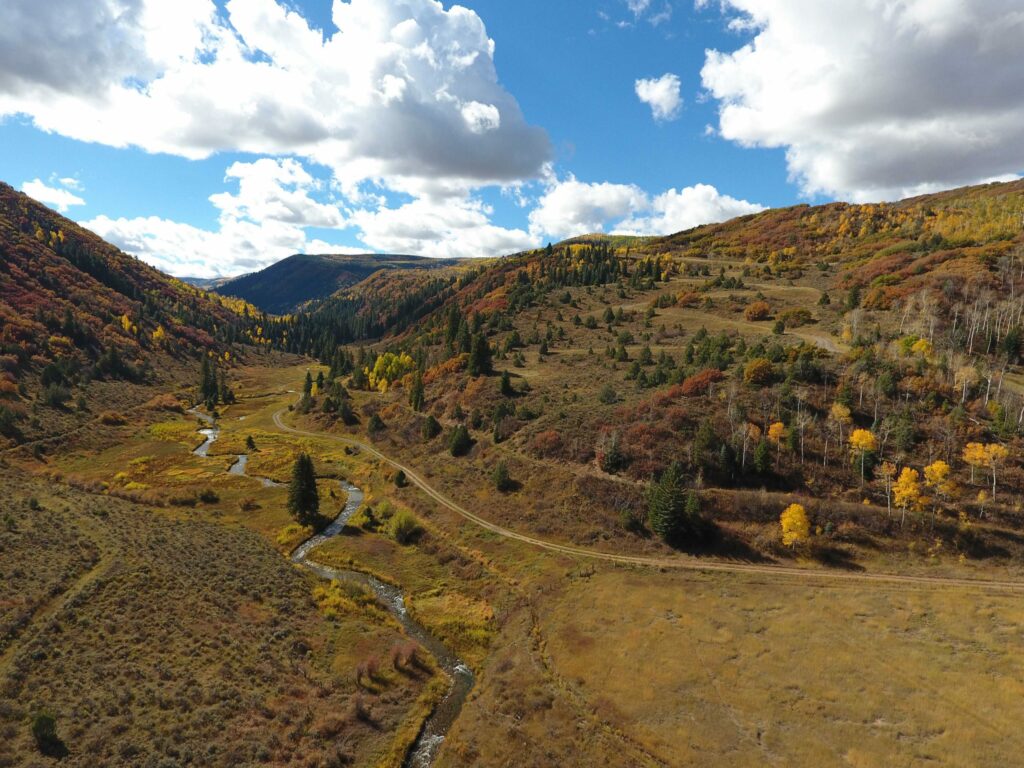 For those who are passionate about outdoor pursuits, the next great adventure can't come soon enough.