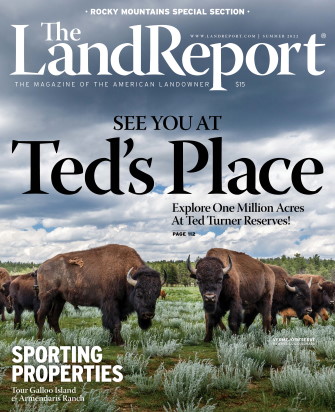 A broad array of insightful stories highlights our Summer 2022 Issue, which features:
Sporting Properties: Book your visit to Ted Turner Reserves and its four New Mexico destinations. Take a tour of Galloo Island, one of the largest privately owned retreats on the Great Lakes.
Rocky Mountains: Learn the stories of the stewards who have shepherded Colorado's May Ranch and Wyoming's Bar Cross Ranch.
Land Back: A 28,000-acre timberland tract in Northern Minnesota is restored to the Bois Forte Band of Chippewa.
For up-to-the-minute reports on breaking news, be sure to follow us on Facebook, Twitter, Pinterest, and Instagram.