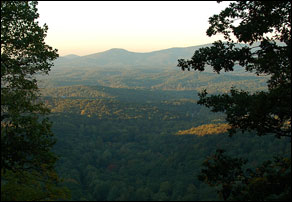 Created in 1941, the Forest Landowners Association (FLA) is a proactive, progressive, grassroots organization of timberland owners — large and small — that own more than 37 million acres of timberland in 47 states. It is the only organization created for the specific purpose of speaking for timberland owners at the local, regional and national level.
The stated mission of the FLA is to support, through advocacy, education, and information, forest landowner's responsible management of their private property. To help fulfill their mission, the FLA has created the Forest Landowners Foundation. The foundation offers education and information through numerous programs to assist landowners, programs such as developing "How To" brochures for landowners, establishing a scholarship program for forestry students, publication of educational magazine articles, and developing programs to assist the public in appreciating the beneficial ecology of forestry.
According to FLA Executive Director Scott Jones, the topography of land ownership has undergone a major change in recent years and so has the focus of landownership rights as they sit in Washington, D.C.
"When manufacturers (such as International Paper and others) owned productive forestlands, they employed policy advocates and analysts to protect their investments against risks associated with policy," Jones notes. "With the recent turnover of the ownership of those lands to private individuals, the new forest landowner find themselves in the same position as the traditional private forest landowner: a large investment in land with little or no political representation. The FLA is trying to fill that void in the nation's capital."
Membership into the FLA also includes Forest Landowners Magazine, Forest Landowners Insurance Program, full-time representation on Capitol Hill, grass roots action plans, Washington fly-in events, access to policy Fast Facts, and attendance to the annual National Forest Landowners Conference.
The FLA recently held its 2008 National Forest Landowners Conference at the InterContinental Hotel in Chicago. As the epicenter of emerging markets for private forest landowners, Chicago served as the perfect backdrop for cutting-edge information about how forests can play a role in national issues such as the reduction of greenhouse gases and energy independence. Landowners heard from experts in their respective fields, such as the Chicago Climate Exchange, institutional investment firms, legal and tax experts, and leaders in the bioenergy field. One attendee noted, "This is the best place I can come and hear the latest developments effecting my private forestland investment."
This year's conference seminars included topics such as carbon trading and ecosystem services, current trends in land and wood prices, new market technologies including wood for energy, and federal forest policy action for landowners. Conference sponsors included BASF, Georgia-Pacific, Arborgen, Plum Creek, Bayer Environmental Science, USDA Forest Service, Timber Mart-South, Weyerhaeuser, and the Society of American Foresters.
Next year's conference will be held May 26-29 at the Amelia Island Plantation Resort in Amelia Island, Florida. Watch for registration information on the FLA's website, www.forestlandowners.com.