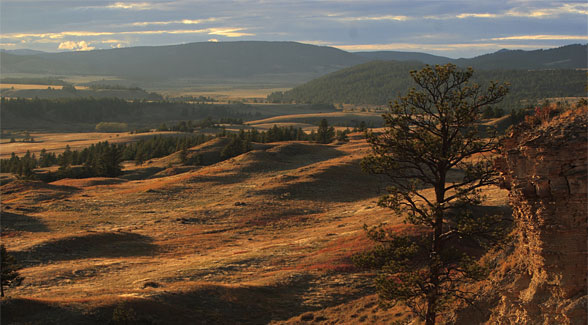 By Eric O'Keefe
The Wall Street Journal reports that Land Report 100er Tom Siebel has sold Montana's iconic N Bar Ranch, 62,091 contiguous acres in the Snowy Mountains. The Journal reports that the buyer was a Texas limited partnership principally owned by Dan and Farris Wilks, co-founders of Frac Tech, a Texas-based oil-field drilling-services firm.
Located approximately 90 miles north of Billings and 35 miles southeast of Lewiston, the N Bar totals 62,091 acres, including 51,409 deeded, 4,875 BLM leased, 1,920 Montana leased, and 3,887 privately leased. Joel Leadbetter at Hall and Hall had the $45 million listing; final sales numbers were not disclosed.
The historic N Bar has an imposing legacy and predates Montana statehood. Its headquarters compound, which was established in 1885, is listed on the National Register of Historic Places. Under Seibel's stewardship, the N Bar made balancing cattle operations with wildlife needs a top priority. According to the ranch website:
With respect to livestock, the N Bar Ranch has retained the best genetics of the N Bar-registered Angus lines. Current management has transformed the ranch into a commercial cow/calf/yearling operation running 1,000 cows with the intention of carrying the calves over to yearlings. A conservative estimate of capacity–at 30 acres per animal unit–is more than 2,000 animals; however, in keeping with present management's emphasis on maintaining top quality wildlife habitat, the ranch currently supports approximately 1,500 head of cattle.