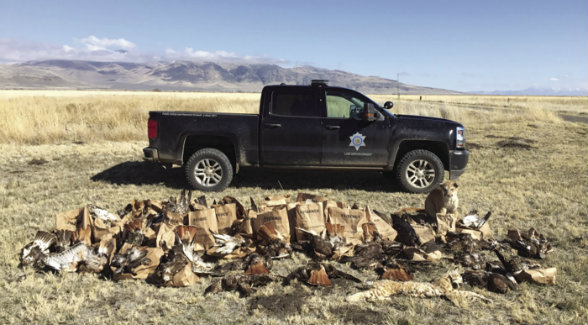 An anonymous tip helped California wildlife officers uncover the worst instance of raptor poaching in state history. Investigators discovered an extraordinary number of rapture carcasses, other dead birds, and wildlife on an 80-acre property belonging to Richard Parker. The 67-year-old was booked into Lassen County jail on multiple charges including take of birds of prey, take of migratory nongame birds as designated by the federal Migratory Bird Treaty Act, take of other nongame birds, and possession of wildlife unlawfully taken. Additional charges may be added as the investigation proceeds.
Photo Credit: California Department of Fish and Wildlife
Click here to read more.